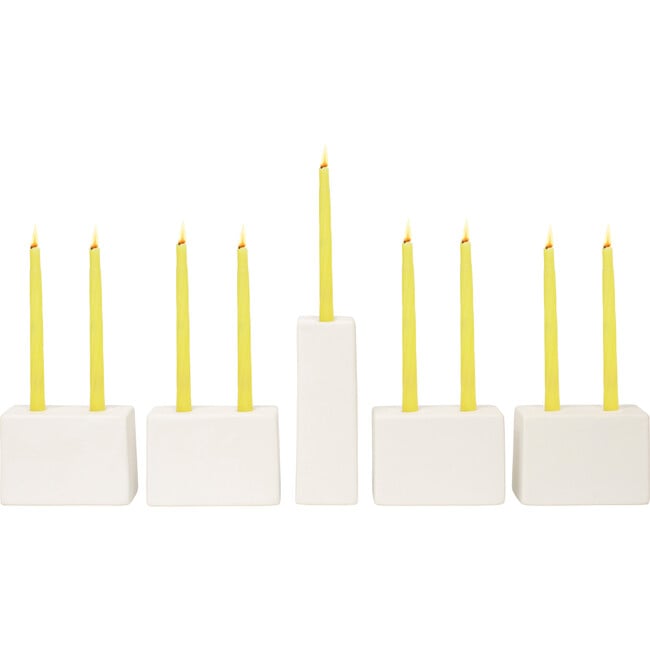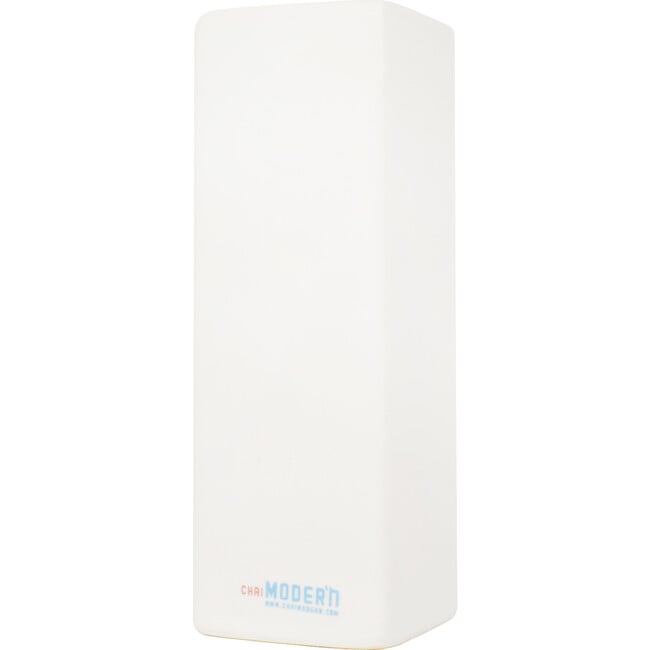 Description

We hope that when you light your candles you feel as blessed by your menorahs as we have felt in creating it for you! All Chai Modern products are thoroughly checked for quality and consistency. Because Chai Modern products are handmade, there may be tiny color and shape variations, adding to the uniqueness, charm, and individuality of each item.

All of Chai Modern's Judaica are produced in South Africa with love and care, therefore, lead time to shipping for all products is currently 4 weeks.

About Chai Modern: Chai Modern is a Cape Town based design studio offering traditional Judaica in a simple, fresh and modern way. At the heart of every Jewish family is 'tradition'. Chai Modern celebrates this tradition by bringing 'life' or 'chai' to modern families around the world. We create the things you like, so that you can share with the people you love. Our products are proudly made in South Africa but travel around the world.
Material / Ingredients / Care

As each piece is handmade, the candle holder size might vary slightly from one to the other. If the candle does not fit perfectly in the holder, we suggest that you stick each candle in with it's own melted wax. Melt the bottom of the candle with the flame of another candle. Once the wax drops in the holder, hold the candle in place for a few seconds until the wax cools and hardens and the candle is secure. To remove the wax, soak the holder part in hot water until the wax melts away. Any wax residue can then be wiped away with a soft cloth. Do not use anything abrasive that can scratch the surface.
Ceramic
Details

Country of Origin: South Africa
Maisonette Product ID: Item number 26515762