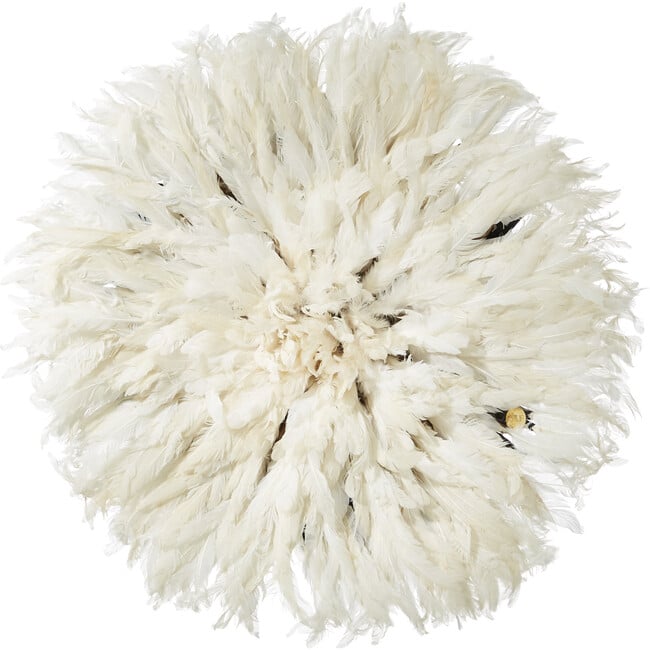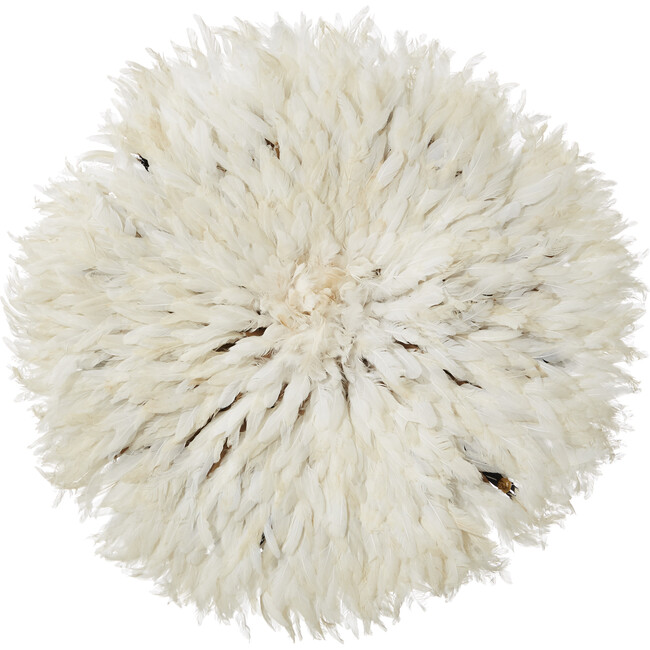 Description

This gorgeous accent piece, perfect for any space from a bedroom to a foyer, is made of dyed wild bird feathers stitched onto a woven raffia support. A loop is sewn into the piece to allow it to be used as a wall hanging. The Juju hat is a symbol of prosperity and divinity in Bamileke culture. The Bamileke is an ethnic group from Cameroon's west and northeast provinces. Birds, whose feathers are used to create this elaborate headdress, are sacred to the Bamileke because their power of flight allows them to soar to the heavens. Traditionally, the Juju hat was worn by members of the high Kuosi class during Bamileke rituals and festivities. The Kuosi consisted of prominent tribal leaders, affluent landowners, and celebrated warriors. The Juju hat was worn to perform an annual dance celebrating the kingdom's prosperity.

About St. Frank: St. Frank is a globally-inspired brand dubbed the "bohemian home-décor Mecca" by Vogue. Their products, including their signature framed textiles, are ethically made by artisans around the world working in traditional crafts. Each piece comes with a rich history to share.
Material / Ingredients / Care

Dyed wild bird feathers; raffia.
Details

Country of Origin: Cameroon