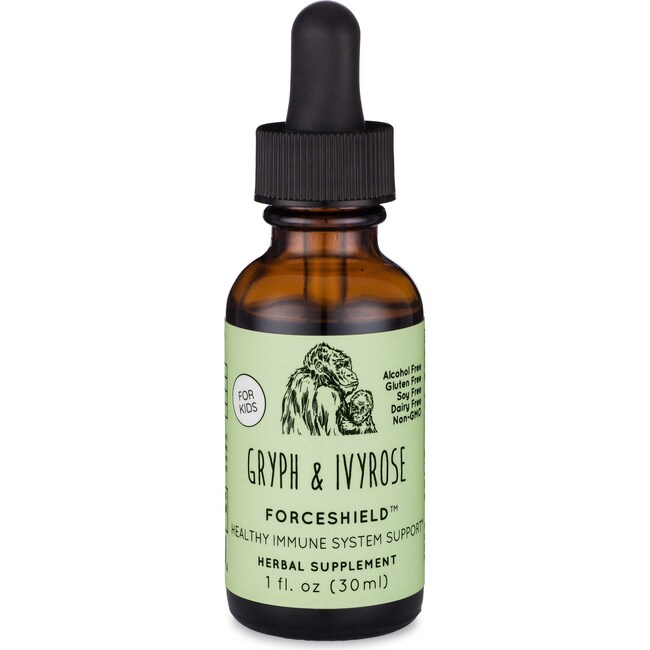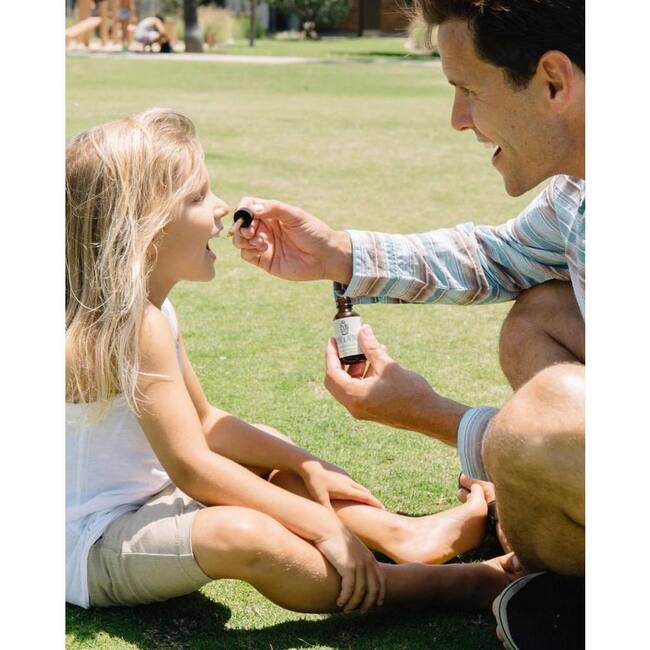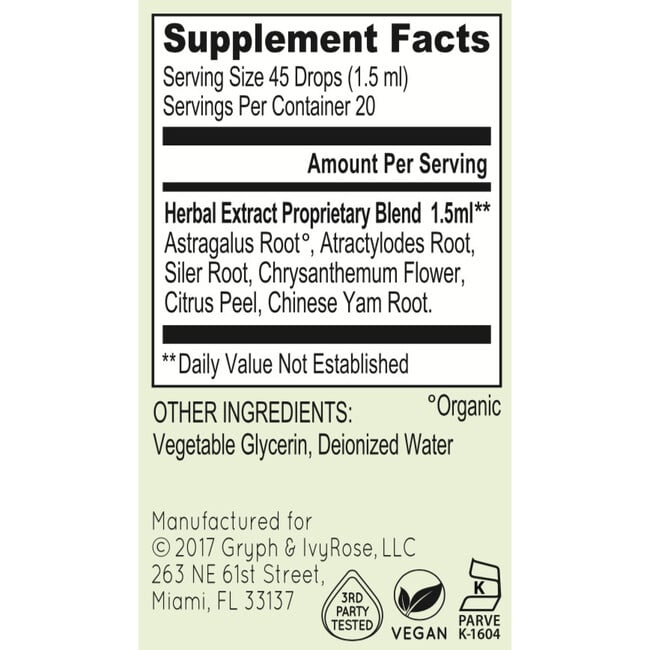 Description

When our little ones get sick all systems go awry, Forceshield uses citrus peel, organic astragalus, chrysanthemum flower, and three other masterfully curated botanicals to support a healthy immune system in children.

About Gryph & IvyRose: Gryph & IvyRose is a lifestyle and wellness brand created by three parents dedicated to enriching the lives of growing children. Through the use of exotic and effective herbs, the brand offers a diverse line of pure, functional products, while creating resources and giving back to families.
Key ingredients & Benefits

Astragalus root: is a widely used herb that is a good source of antioxidants. The medicinal benefits are numerous but it is best known for its ability to stimulate the immune system
Citrus Peel: a wonderful pungent herb that increases qi and vital fluid circulation. A great source of vitamins it also is a natural cleanser that has a mild protective energy for your little one
Full list of ingredients

Astralagus root, atractylodes Root, Siler Root, Chrysanthemum Flower, Citrus Peel, Chinese Yam Root, Vegetable Glycerin, Deionized Water
How to use

Shake well before use. Mix with water or non-citrus juice. Take 2x-3x per day, 2 to 4 years: 10 drops, 4 to 8 years: 15 drops, 8 to 12 years: 30 drops, 12 years to adult: 45 drops.  To be used to support immune function when child is healthy. Do not take when child is already ill.
Good to know

Plant-Based
Recyclable Packaging
Awards