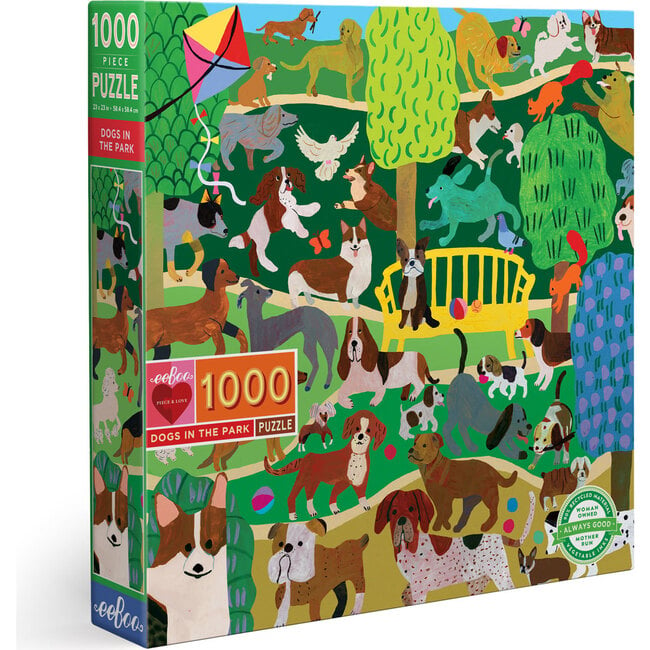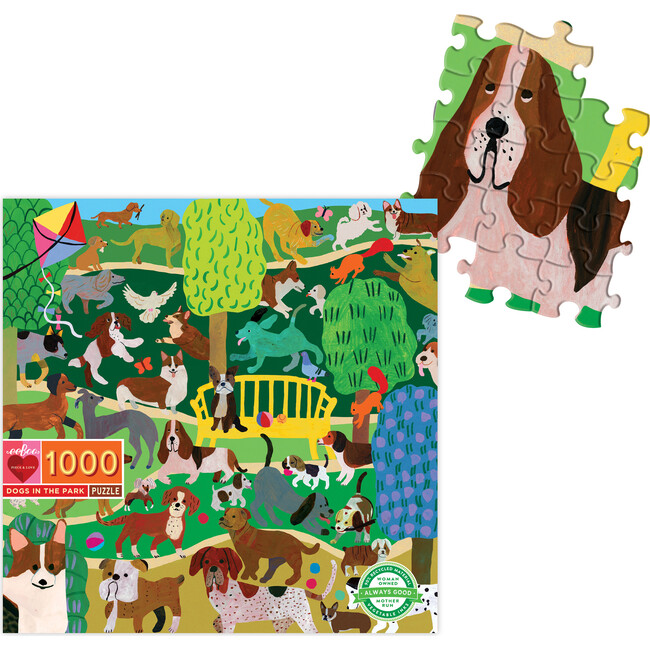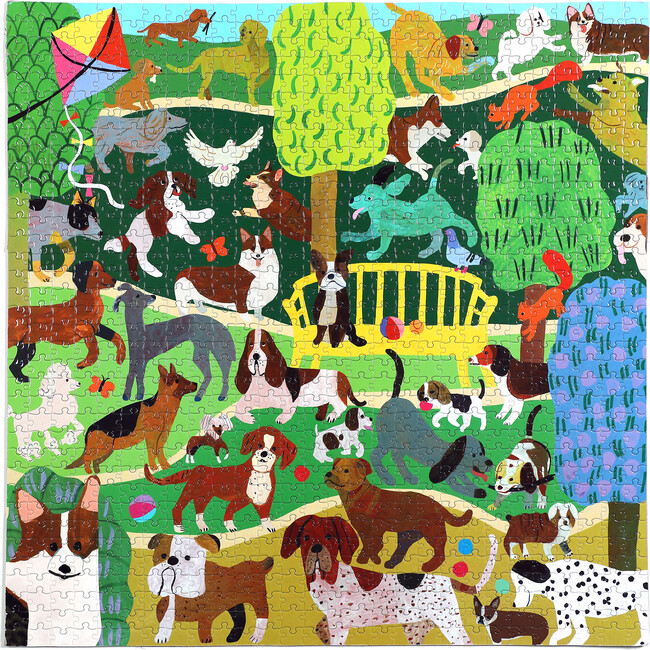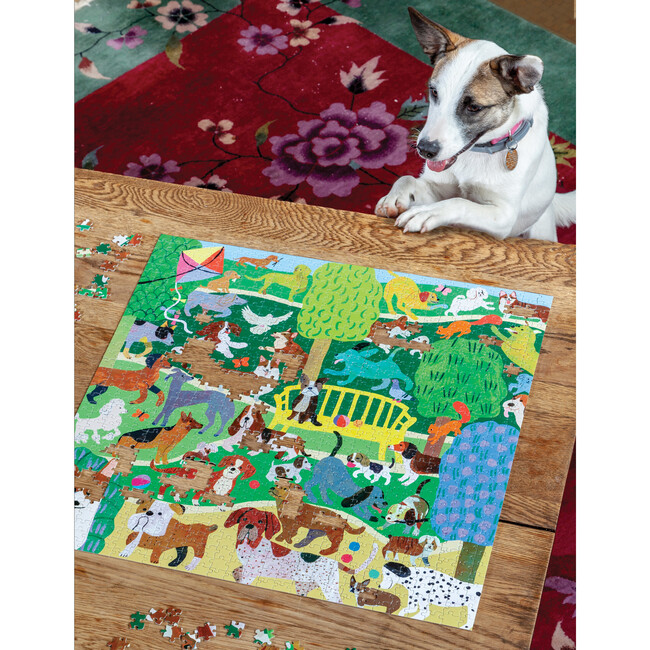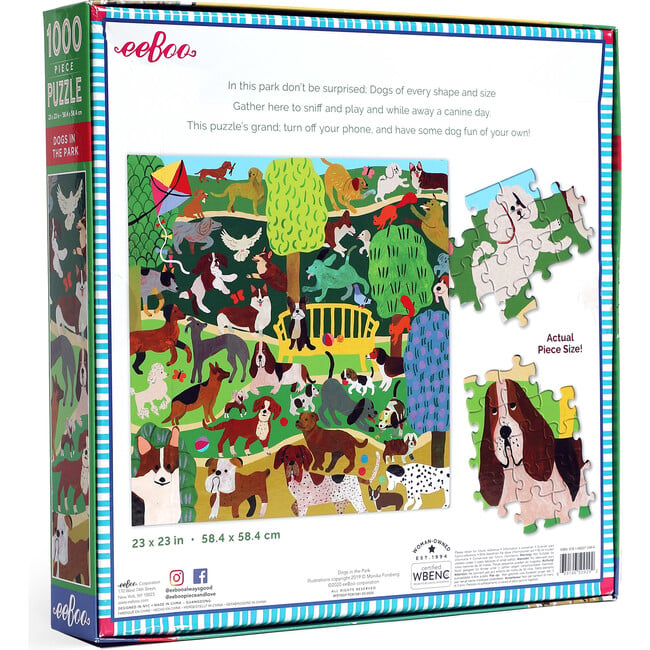 Description

A great activity for the whole family to enjoy, puzzle your way through the Dog Park 1000 Piece Puzzle. Illustrated by Monika Forsberg.

Completed puzzle measures 23" x 23".

About eeBoo: eeBoo is woman-owned specialty toy and gift company based in New York City committed to designing products that encourage curiosity, imagination, and creativity in people of all ages. They create refreshing toys and gifts that are 100% original and commission their artwork from well-known and well-loved children's book illustrators.