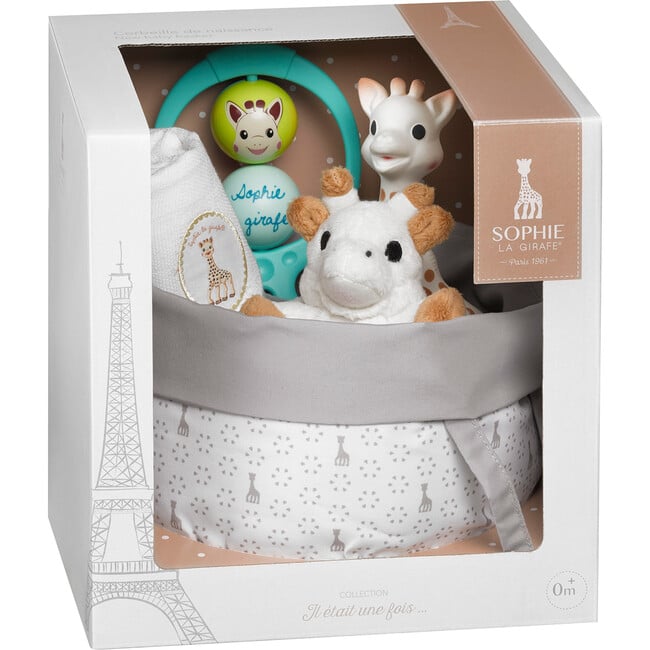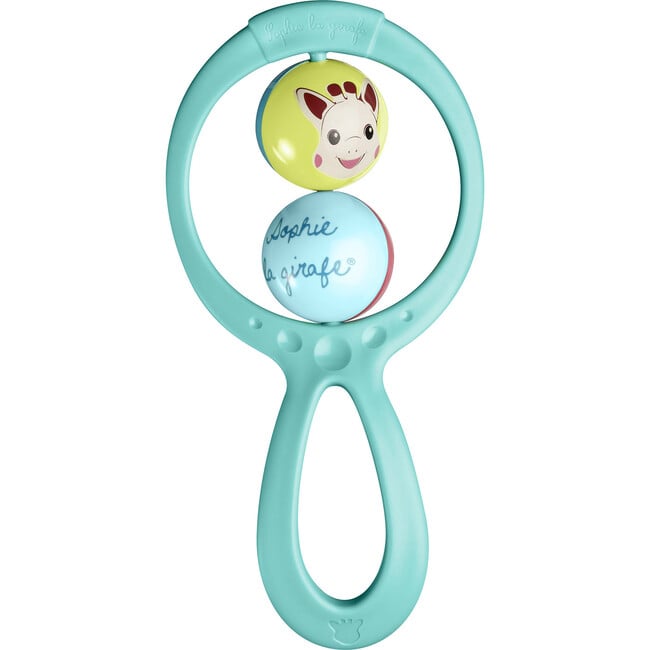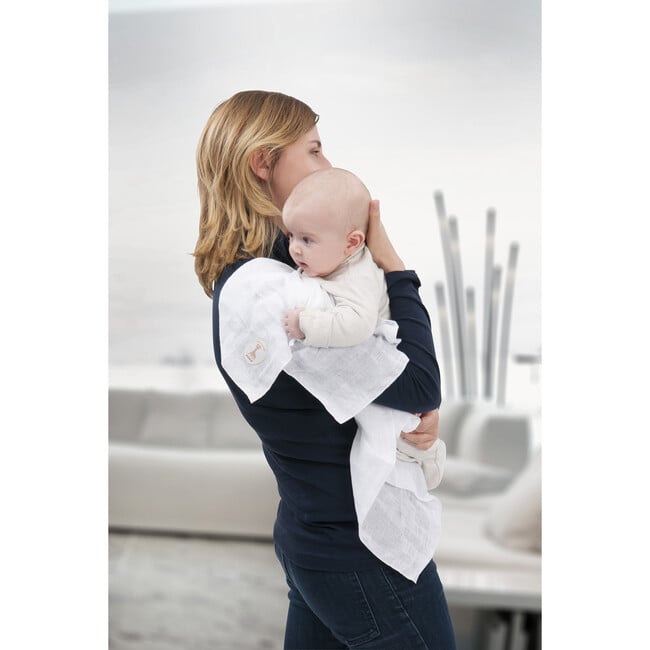 Description

The perfect gift to welcome baby!This gift set includes:

A basket with handle to carry everywhere
Sophie la girafe: Baby's first toy stimulating taste, sight, touch, smell and hearing.
Comforter with pacifier holder: For every cuddling moment.
Swaddle: A soft and strong material for both the baby and mother's happiness.
Swing Rattle: With bright colors, two balls to rotate and little balls to jingle, your mini will love it!

About Sophie la Girafe: As the most beloved teething toy for over 55 years, Sophie the Giraffe has stimulated play and activity to develop baby's five senses. With a classic design--perfectly pint-sized for baby's hand, flexible, soft to the touch and lightweight---she is the optimal friend for little ones' teething and soothing. Crafted from 100% natural rubber derived from the latex of the Hevea tree, Sophie la Girafe is still traditionally produced to this day, a process that involves more than 14 manual operations. Now available on Maisonette, shop the classic teether toy in addition to the rest of the collection.
Details

Country of Origin: France & PRC
Maisonette Product ID: Item number CALI00123838