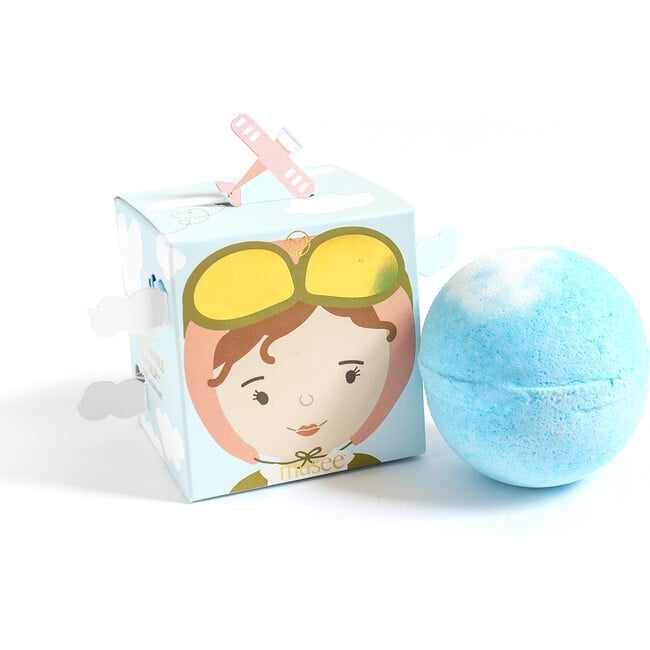 Description

Amelia Earhart was the first woman pilot to fly solo across the Atlantic Ocean. She is remembered for her courage, vision, and groundbreaking achievements, both in aviation and for women. In a letter to her husband written in case a dangerous flight proved to be her last, her brave spirit was clear. "Please know I am quite aware of the hazards," she said. "I want to do it because I want to do it. Women must try to do things as men have tried. When they fail, their failure must be but a challenge to others." Magnet inside.

About Musee Bath: Musee makes handcrafted, natural bath products in Madison County, Mississippi with the mission of restoring lives by providing dignified work for vulnerable people in our community. We primarily hire women in recovery, people with disabilities, and people who have lived in chronic poverty. Our products are handmade in the USA with ethically sourced, natural ingredients. Our bath balms are cruelty-free, paraben-free, and sulfate-free and safe for all skin types. 
Details

Maisonette Product ID: Item number MUSE02304854
Key ingredients & Benefits

Citric Acid: Exfoliates to get rid of dead skin skin cells and helps unclog pores.
Natural Jojoba Oil: Soothing and moisturizing to the skin, jojoba oil has anti-inflammatory properties to reduce redness and drying.
Full list of ingredients

Sodium Bicarbonate, Citric Acid, Natural Jojoba Oil, Jasmine Essential Oil, Fragrance oil, and Coloreze.
How to use

Draw up a warm bath. Place bath balm in bathtub.Watch fizzle and enjoy!
Precaution: If irritation occurs, please discontinue use.
Good to know

Good for Sensitive Skin
Recyclable Packaging
Awards