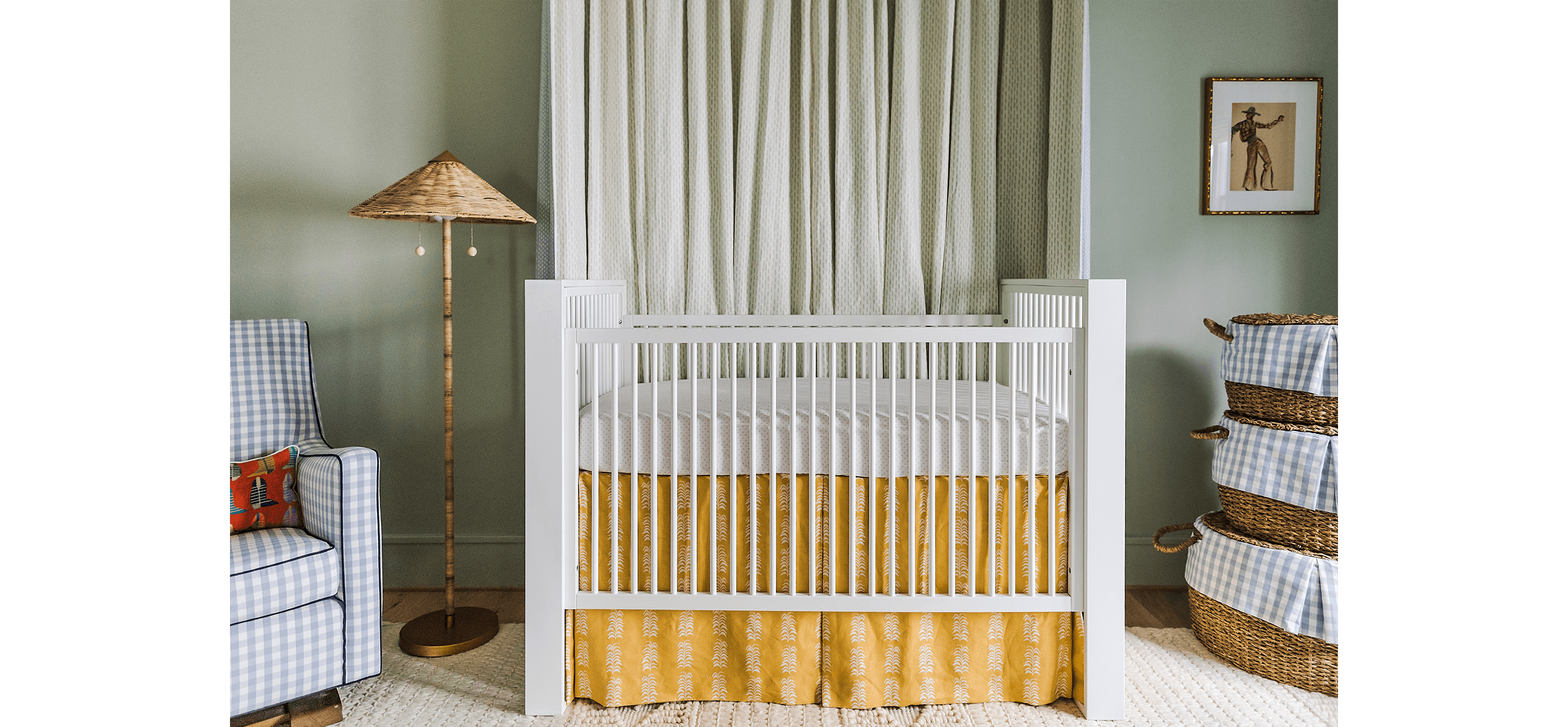 Design Pros Share the Best Paint Colors for Kids' Rooms
What colors do interior designers actually use to adorn the walls where your babe will sleep (through the night, of course) and play? The pros weigh in on how to approach a traditional space in a fresh way.
Photography

hero image by Melissa Fitzgerald West, others credited throughout
Written By

Katie Covington Crane
When we asked San Francisco based about the most common mistake parents make when designing a nursery he didn't hesitate: "Number one: The pink and blue color palettes. It's so tempting, but resist the urge to gender-ize design! Furthermore, nurseries don't always have to be serene color schemes. Babies love contrast so consider a tailored look in black and white or navy and shell pink. And don't be afraid of pattern and texture for stimulation during the day. Additionally, a well-orchestrated lighting plan makes it easy to tone things down for naps or nighttime."
Before you start moodboarding, suggests nailing the color palette for your child's room."With the array of different primary colors and pastels out there for nurseries and kids rooms, it can be confusing what shades go together. Stick to a palette of 2-3 hues layered with neutrals and you'll find it easy to create a beautiful nursery scheme that's soft on the eyes." Look to other rooms in your home for inspiration – a nursery should feel connected to the rest of the home and be a space that you enjoy.
Ahead, designers share a few favorite nurseries and kid's rooms and the paint colors that transformed them.
Saybrook Sage by Benjamin Moore
Katie Davis
in Houston on Saybrook Sage by Benjamin Moore: "We were tasked with designing a boy's nursery, and this color is such a subtle and sophisticated take on a classic 'boy' nursery green. Plus, it was a great match with darker greens, and muted yellows and blues. Though it pops, it's calming and classic. We also love that it's a color that can be found in nature—something we always like to incorporate in a kid's room."
Photo by: Melissa Fitzgerald West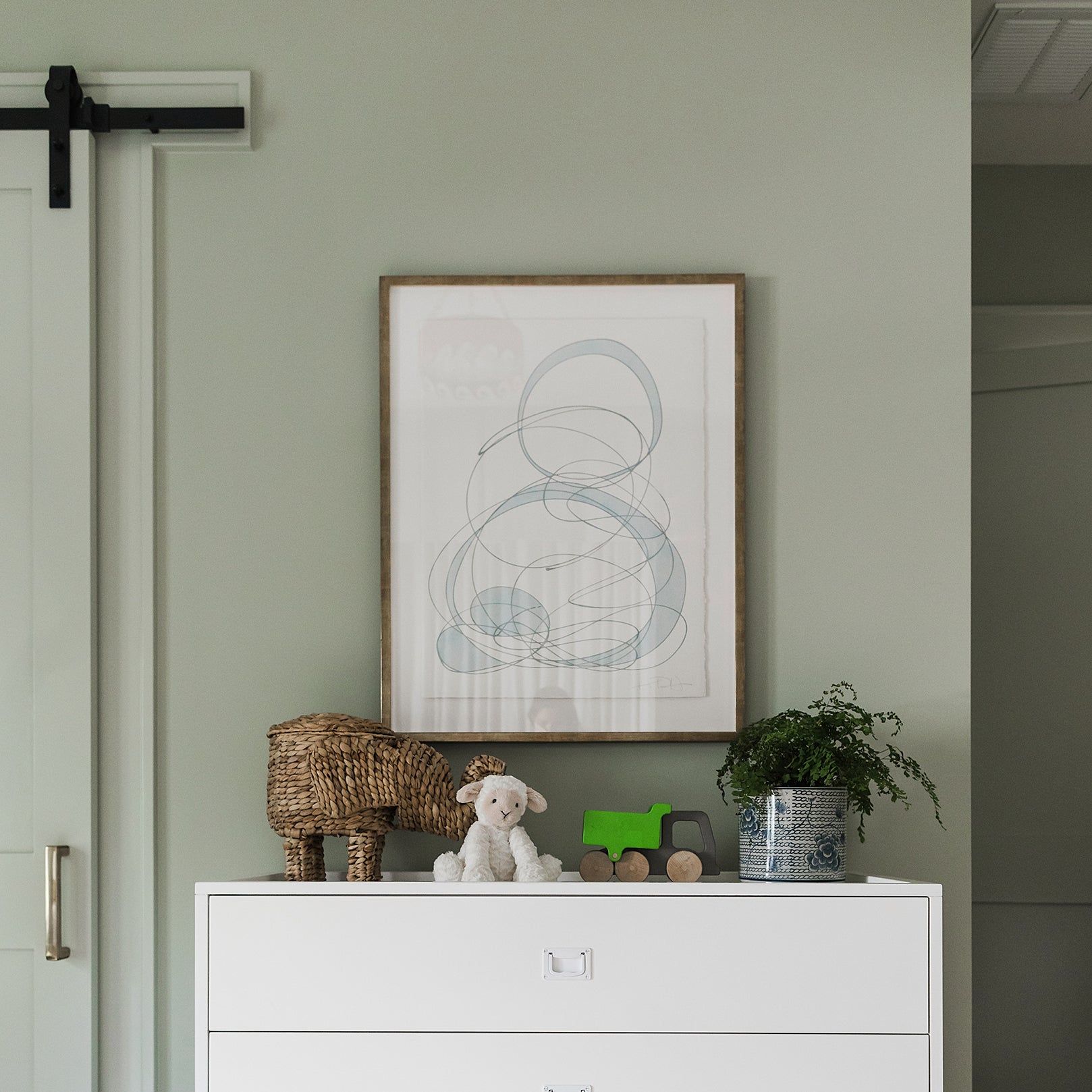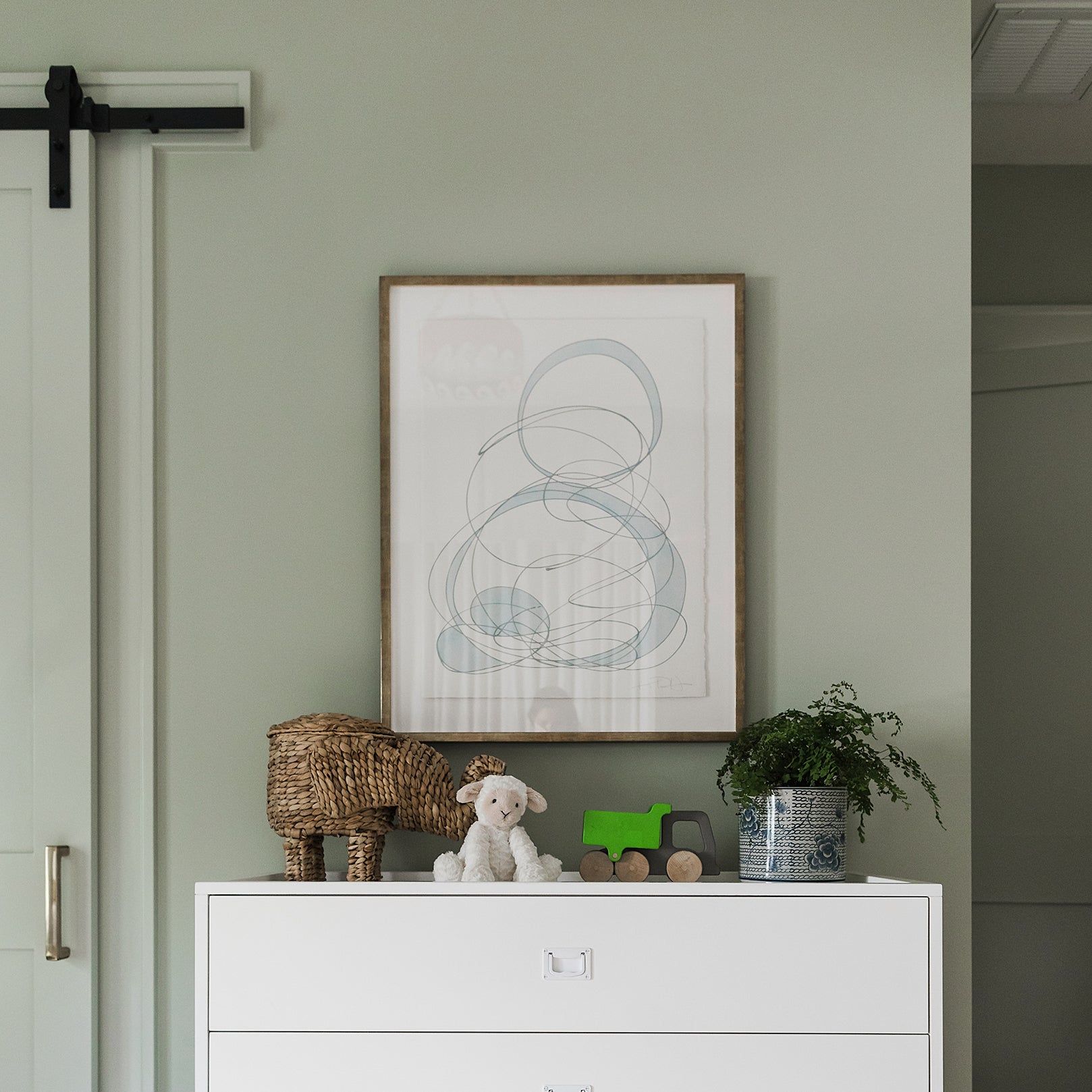 Intimate White by Sherwin Williams
For those that think pink,
Davis
suggests using a softer, less saturated shade, like Intimate White by Sherwin Williams, "This is the perfect shade of pink. It adds a hint of the traditional baby shade, but it is not overwhelming."
Photo by: Melissa Fitzgerald West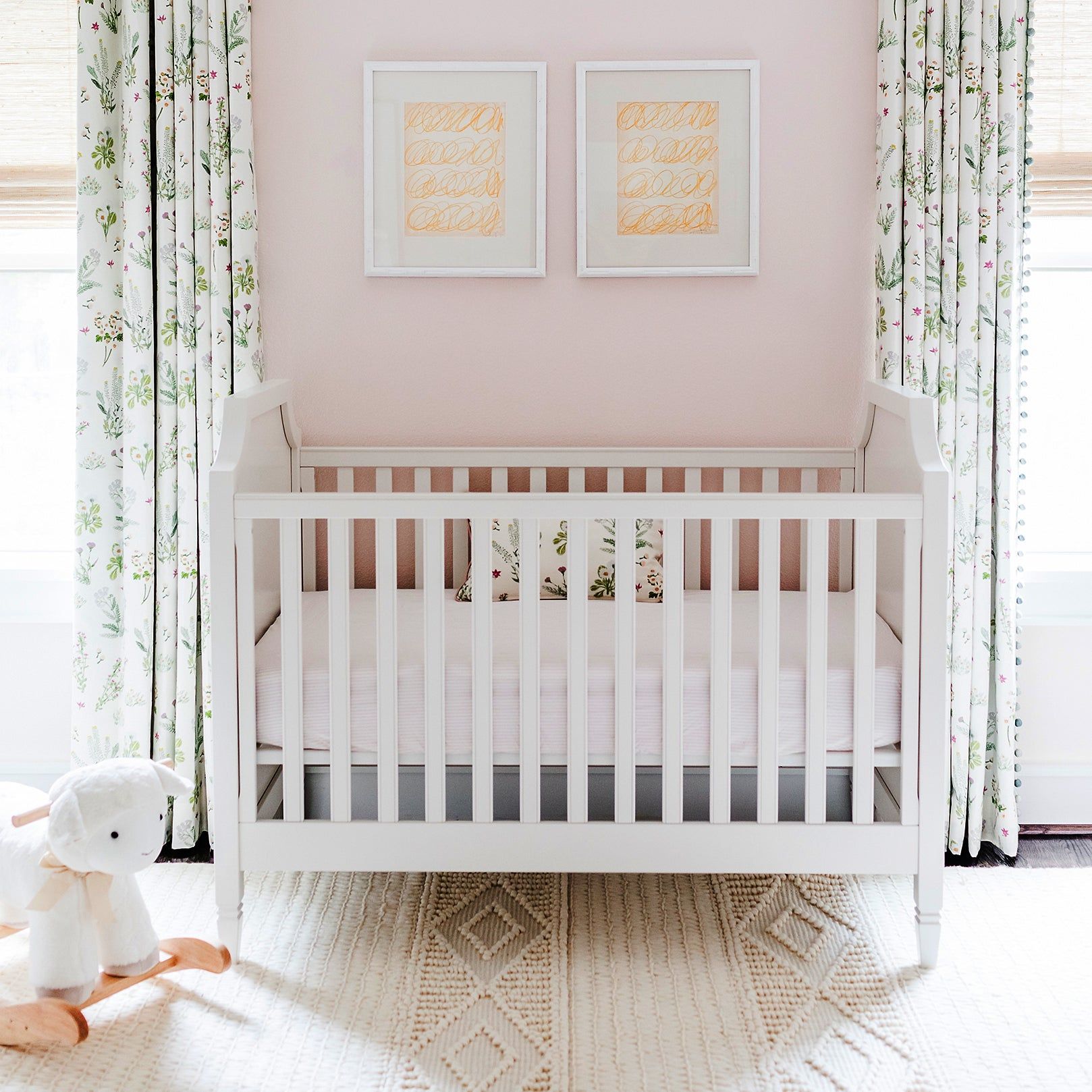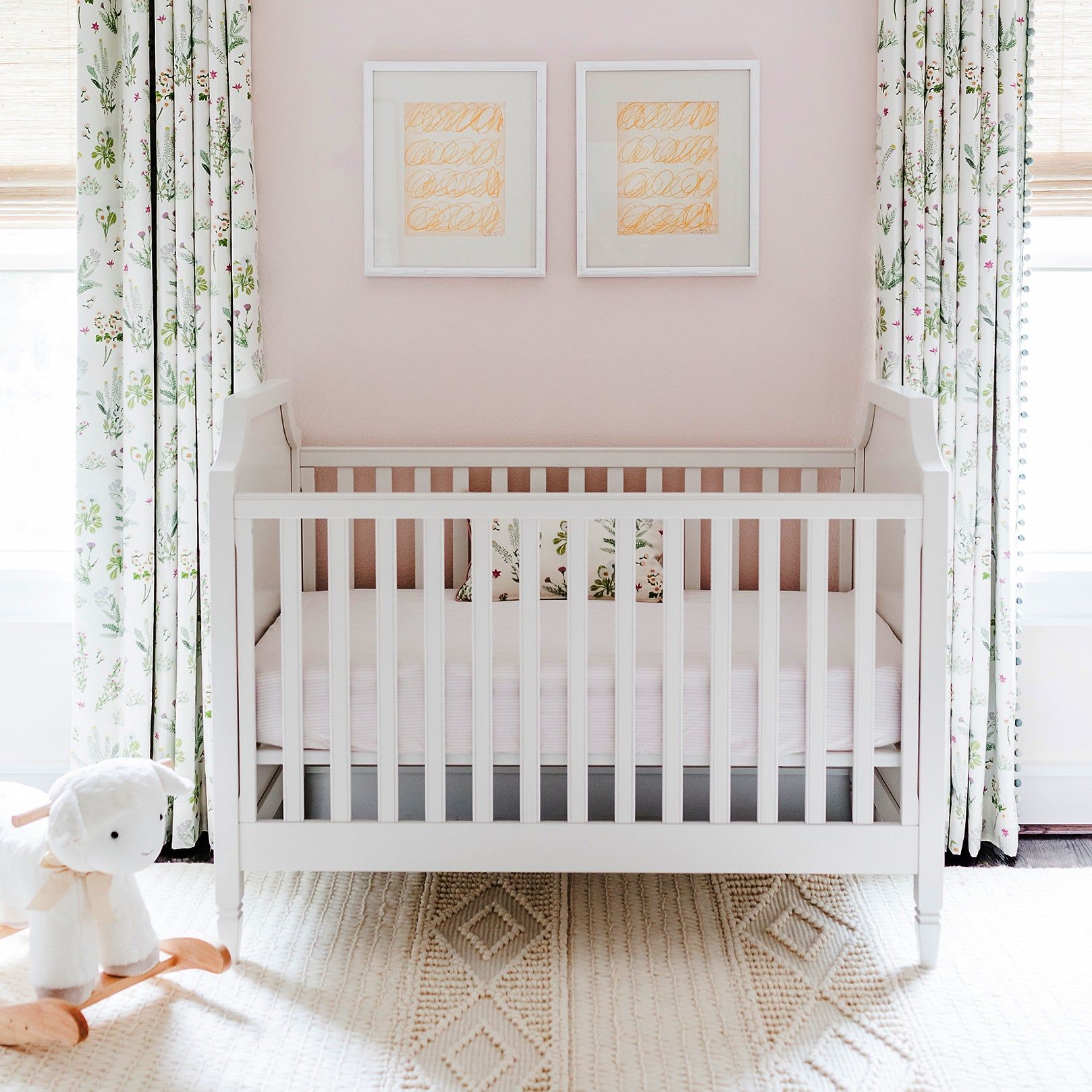 All White by Farrow & Ball with Vert De Terre Trim
Chauncey Boothby
used a warm white in her Rowayton, CT nursery. She loves that "This combination provides a fresh solution to a gender neutral nursery. Paired with saffron yellow, you can style the room with yellow dump trucks and trains and other primary colors, or you can create a softer, more feminine look when mixed with blush pinks. This color pairing provides a framework for a room that can easily be modified from child to child without having to repaint."
Photo by Read McKendree/JBSA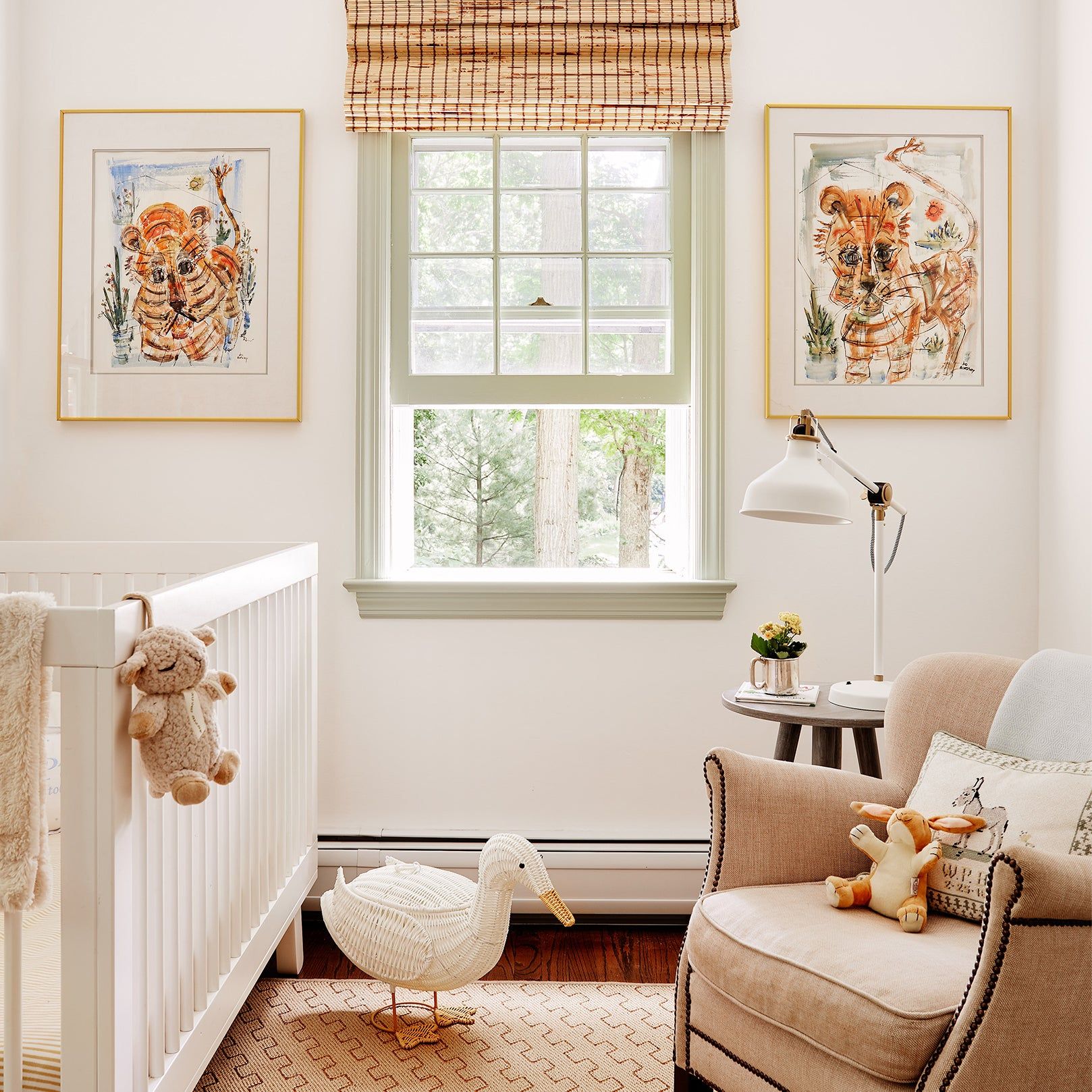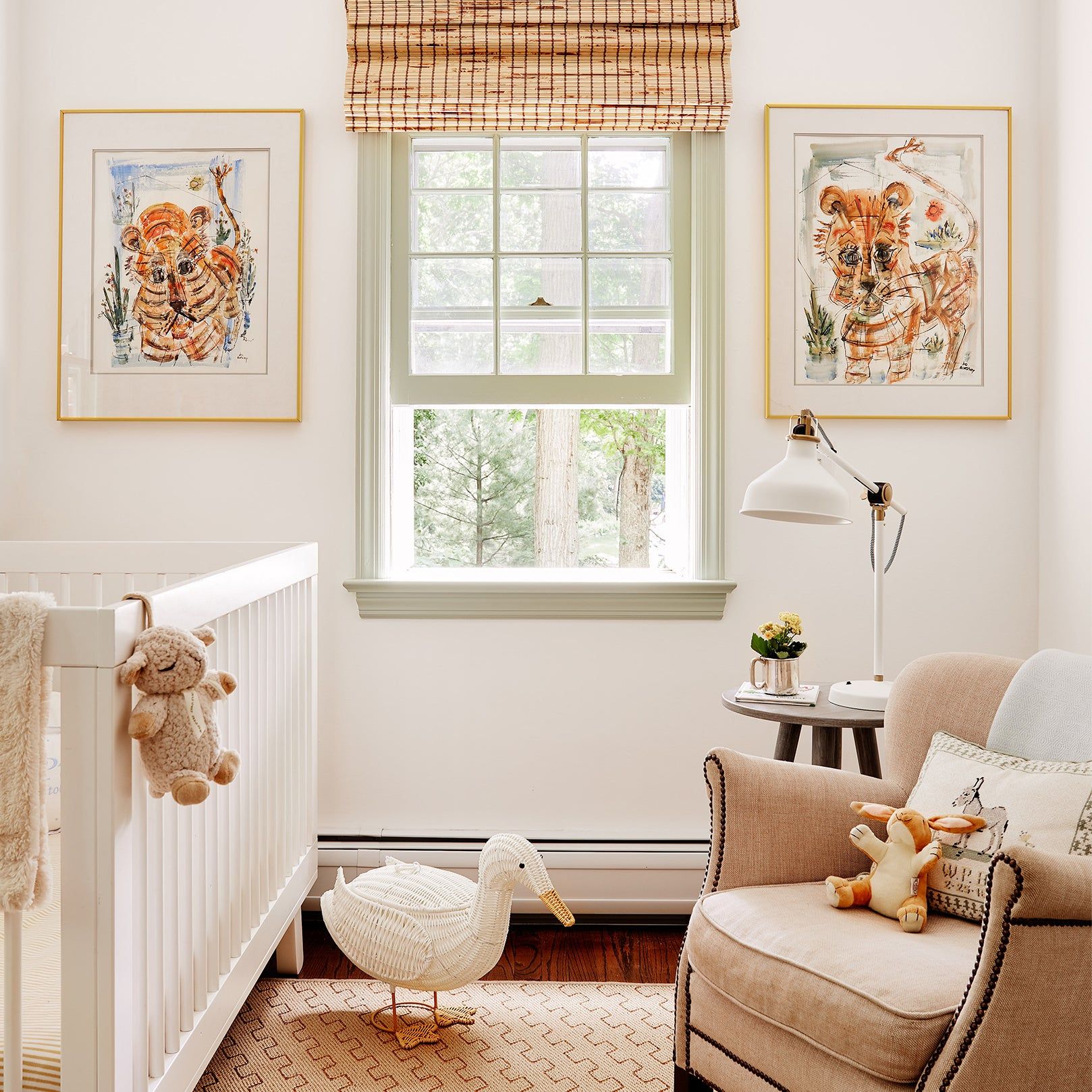 Veranda View from Benjamin Moore
Caitlin Kah
was inspired by the tropical shades around her in Palm Beach to create this kid's room with matching twin beds. Kah explains, "I love this color because it is a cheerful and crisp green without having to cut it with any white. Easy! It's also gender neutral and what a happy space to wake up from a restful nap in!"
Photo by: Carmel Brantley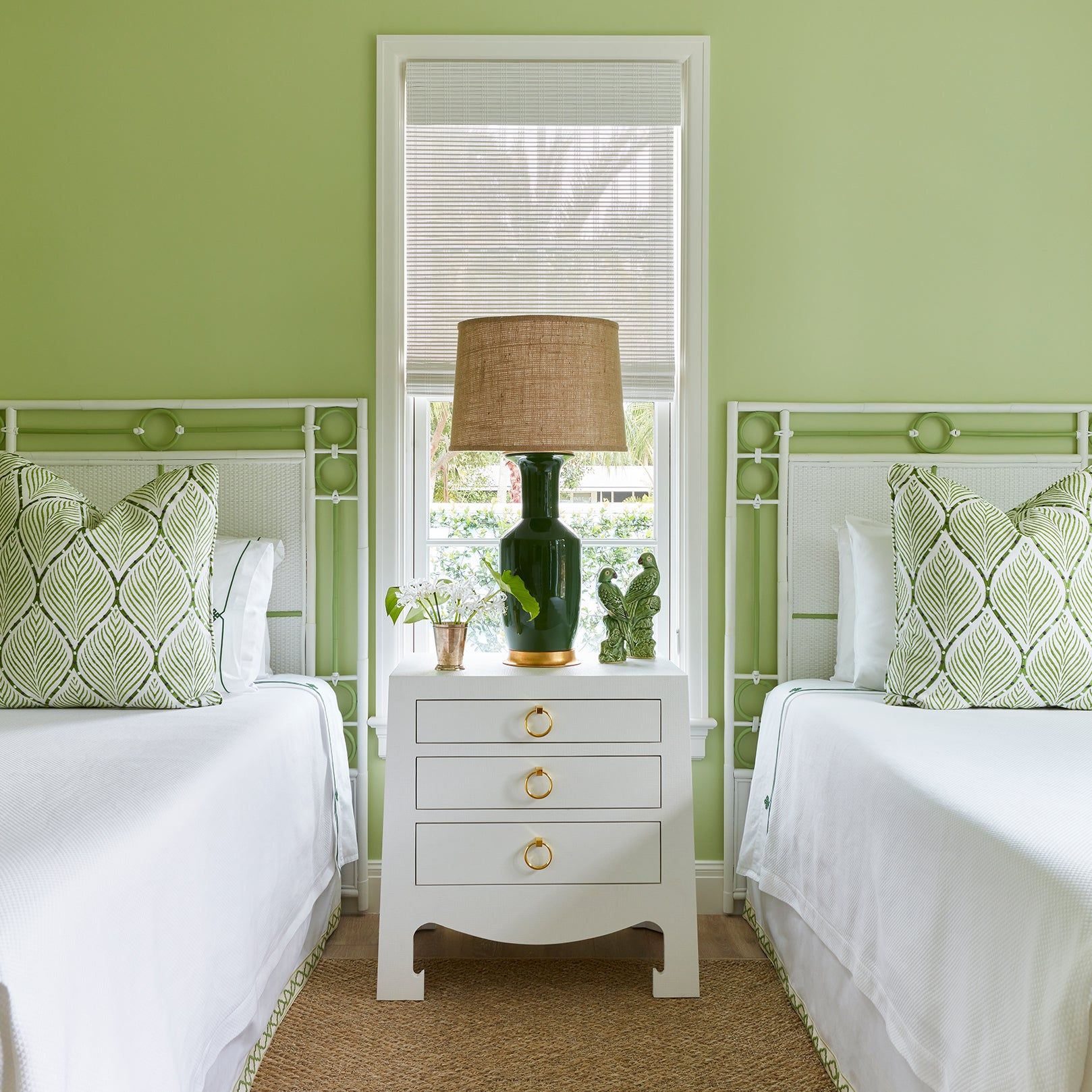 Tunsgate Green from Farrow and Ball
"It's important to create children's bedrooms that can evolve over time," says interior designer
Cece Barfield
. In this fresh delicate green room with lots of yellow pigment she "wanted the colors to be light and airy to make it gender neutral (we painted before the baby was born!)."
Photo by: Lesley Unruh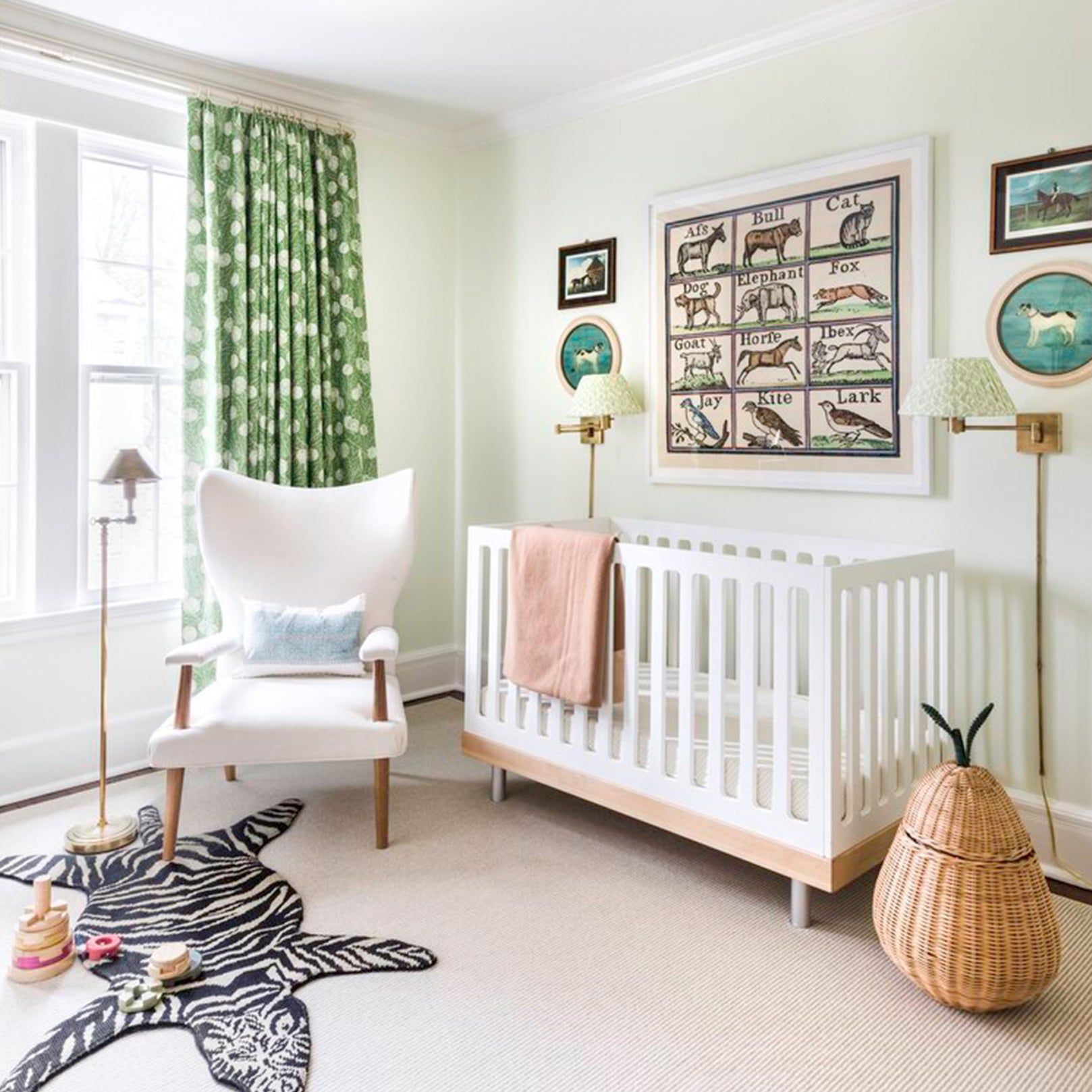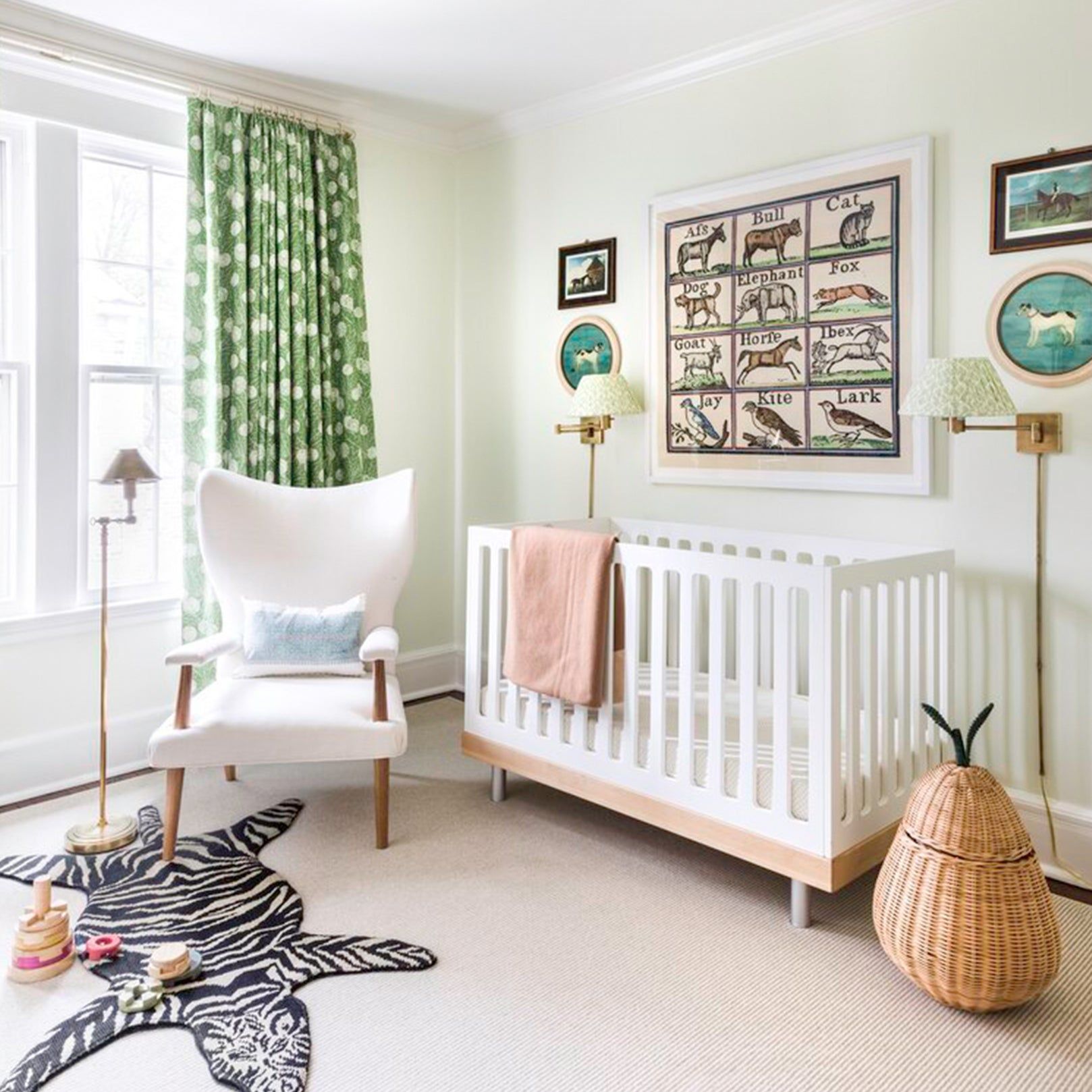 Stiffkey Blue by Farrow & Ball
This navy is named after the inky cockles on the shore in Norfolk. Barfield adds, "The dark paint gives the room a masculine vibe without being too boyish."

Photo by: Lesley Unruh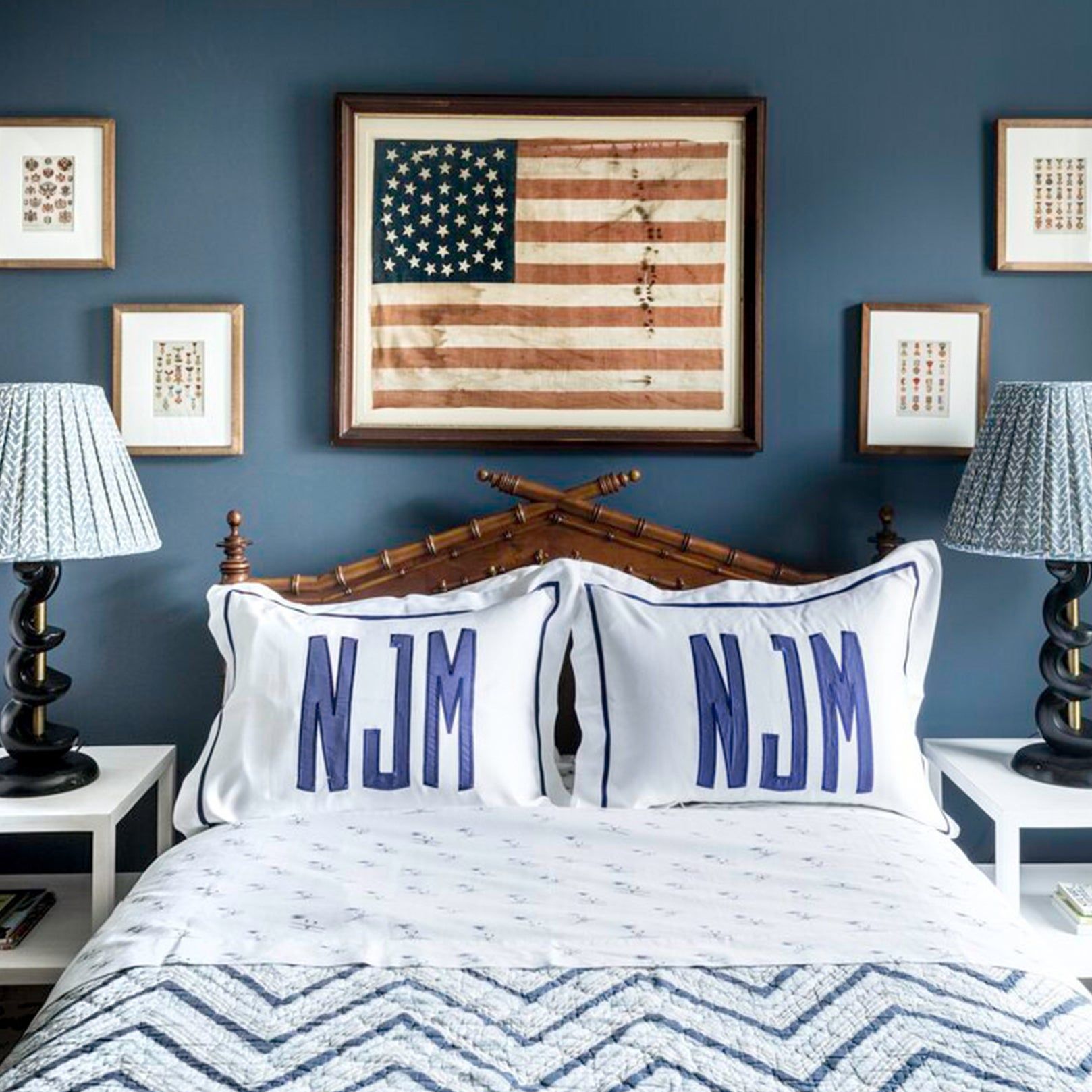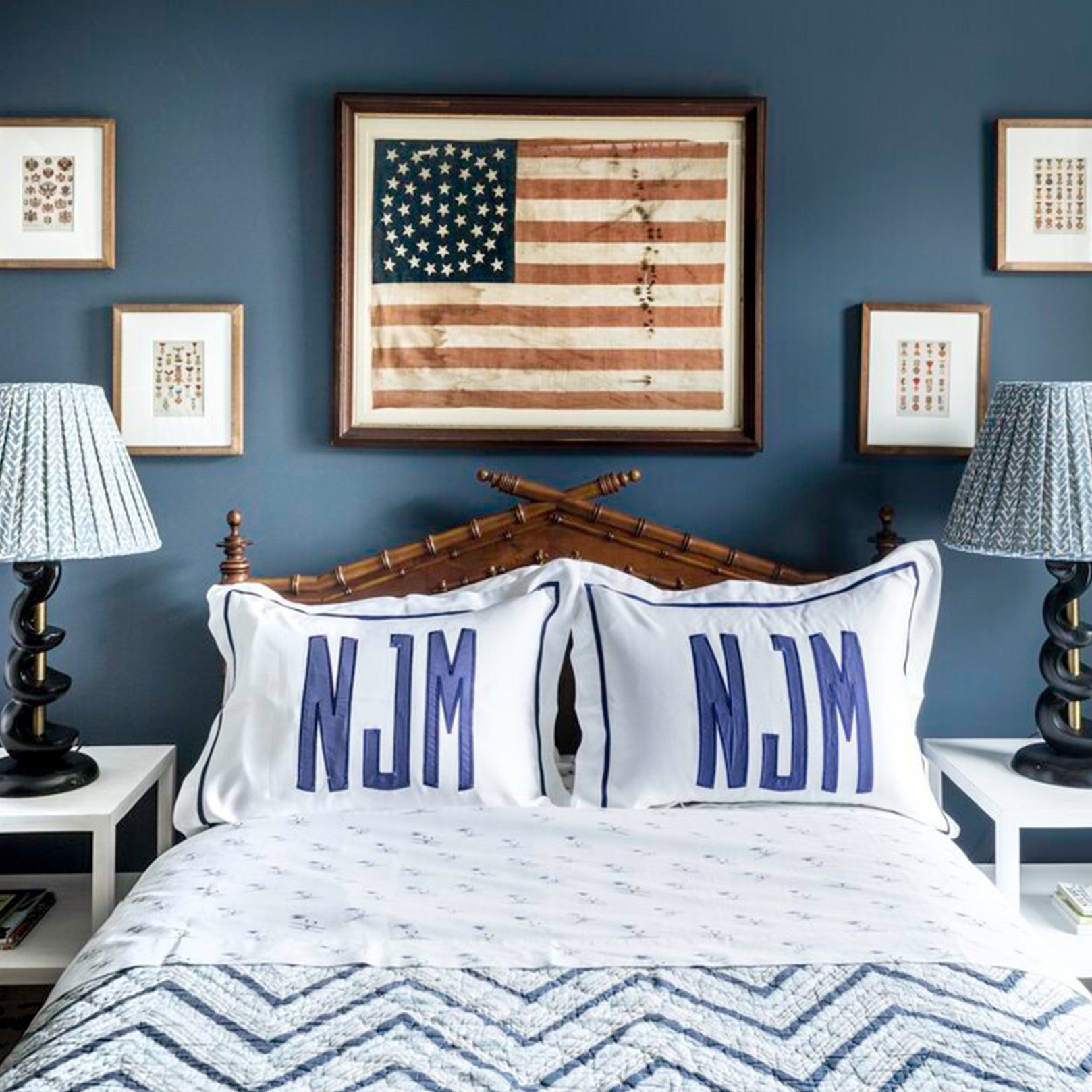 Mouse's Back Trim from Farrow & Ball
For the backdrop in her baby's nursery,
Jamie Mizrah
wanted a backdrop for furniture like this vintage dresser and sweet animal accessories to play a starring role so she chose a creamy pinstripe wallpaper from Ralph Lauren and Farrow & Ball's light-brown color, "Mouse's Back," for all trim and the ceiling.