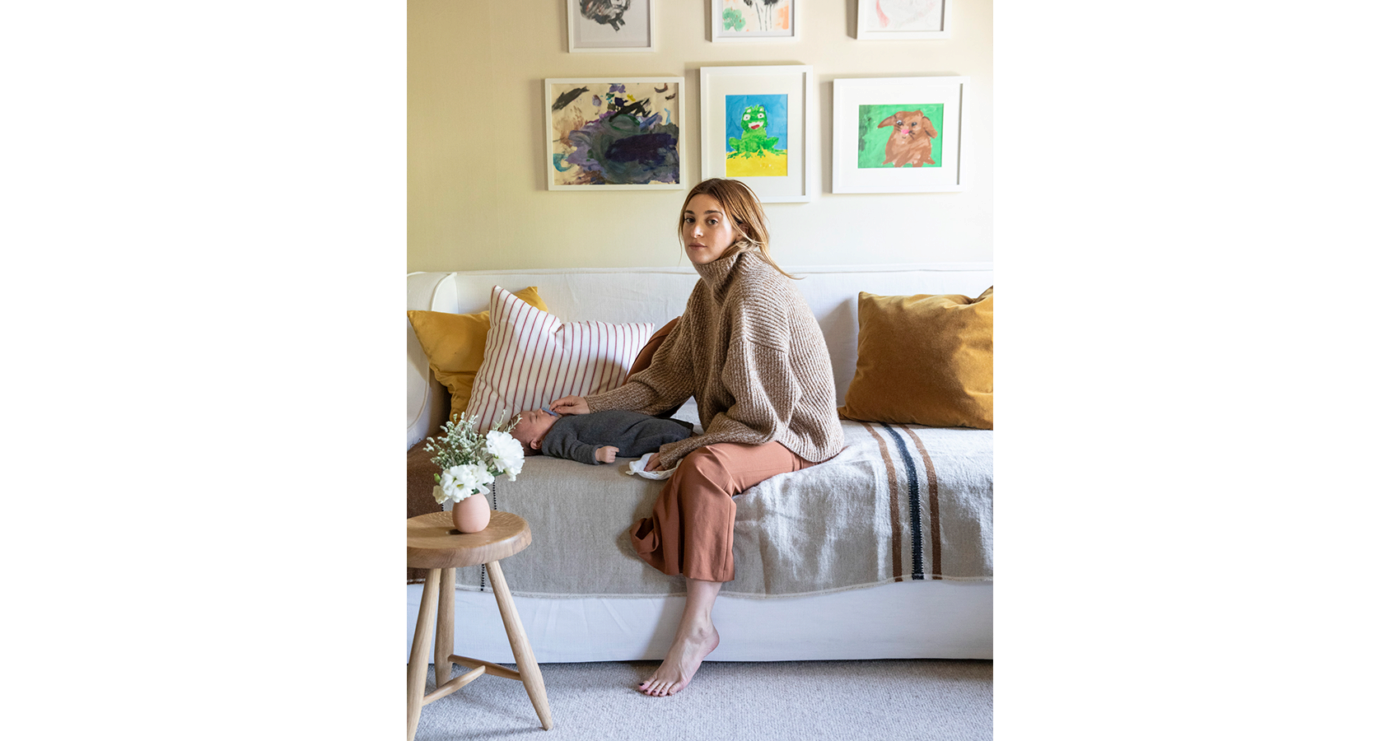 World of Little Interiors
Jamie Mizrahi's Nursery
The celebrity stylist and creative director of Juicy Couture on decorating her son's room. Plus: Shop her favorite finds from our site.
Photography

Victoria Stevens
Last year was a busy one for Jamie Mizrahi, the "go-to stylist for young Hollywood," as dubbed by Fashionista. Not only did she put together her share of killer lewks for Katy Perry, Jessica Alba, Riley Keough and Leighton Meester, but as creative director for Juicy Couture, she created the brand's first haute couture gown and wore it to The Met Gala — all while sporting a baby bump. Most important of all was the arrival of her son, Yale Sy Mizrahi, in September.


As she and her husband, Nico, started setting up the nursery, they worked with interior designer Jake Arnold to create a space that was chic and playful but could also last beyond the toddler years. "It needed to feel relaxed and cozy for the new baby," says Jake. "But we didn't want it to feel like a typical nursery because children grow out of that stage so fast."

Before choosing the first swatch, step one was figuring out how to marry Jamie's approach to styling clothes to the house. Or as she puts it, "There are certain elements that I take from my job as a stylist and creative director when thinking about interiors. I have a different perspective on my own personal style than I do on my clients. I make sure to dress people in what works for them; I don't try to morph anyone into something they are not. That being said, in my current life, I tend to gravitate towards neutrals in both dressing and décor."

So clearly there were some areas in which her aesthetic could carry over, while in others, the general vibe of the house took the lead. The result was rich colors and tones as a way to create a space that felt luxurious and timeless. "Jake did such a great job at incorporating the rich colors that I love — mustards, red, browns, whites — into fabrications and patterns I love, such as stripes and gingham," adds Jamie.


For the backdrop, Jamie chose a pinstripe wallpaper from Ralph Lauren and Farrow & Ball's light-brown color, "Mouse's Back," for all trim and the ceiling. A sleek
Sparrow Crib from Oeuf
in dark walnut rounded out the color story. The darker backdrop allowed the furniture and accessories to play a starring role — such as a vintage dresser that was originally brown wood but then turned into a lush blue changing table. "Jake knew I really cared about having a lot of different 'animals' scattered throughout the room, whether that meant tons of teddy bears, a rocking horse or a bunny mobile," says Jamie. That
Little Bunny Mobile from Pehr
added charm above the crib.
The artwork was another playful touch. "My husband's mother is on the board of Healing Arts Reaching Kids (HARK), a charity at Children's Hospital Los Angeles. Every year she has a booth at The Beverly Hills Art Show," says Jamie. "Children do drawings and she sells them with all proceeds going back to the charity."
As a stylist, fabrics hold a special place in Jamie's aesthetic. "We had a lot of fun playing with that," says Jake. "We choose a bouclé [fabric] for the
Nursery Works Rocker
, brown gingham for the drapes and velvet accents for the daybed." Stuffed sheep plush toys and soft wall-to-wall carpeting almost guarantee that this will be a room where dreams are made.
Shop her picks below and follow her on Instagram @sweetbabyjamie.