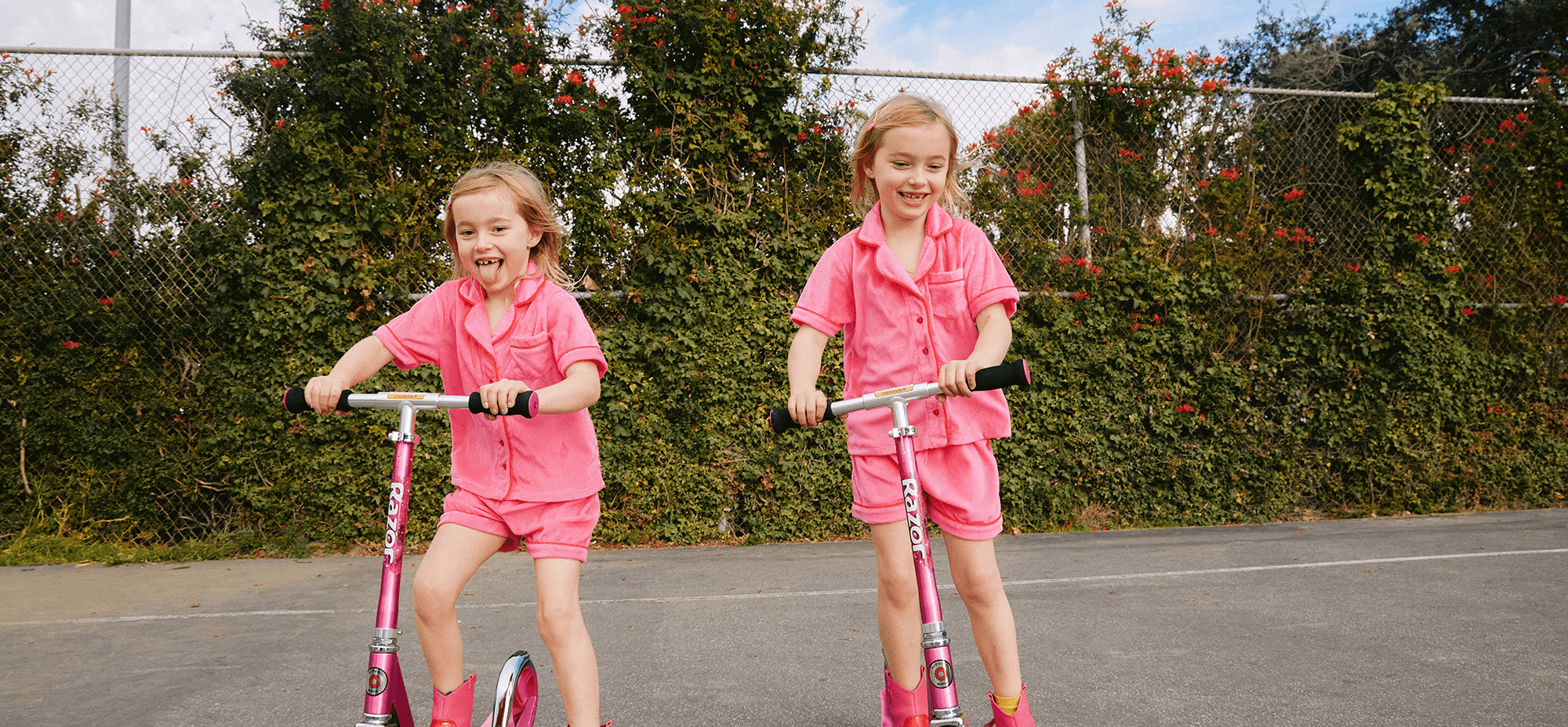 Valentine's Day
The Best Valentine's Day Gift Ideas for Every Kid
Maisonette editors have you covered with the best Valentines Day gift ideas for kids – from babies to toddlers to tween.
Love is in the little things. Whether you're a grandparent sending a sweet surprise in the mail, the cool aunt wanting to brighten a dark February with cozy pajamas, or a parent hoping to make kids feel seen, these are the best Valentine's Day gift ideas for kids.
Best Valentine's Day Gift Ideas For Babies
For infants and newborns, we love soft sweaters, pink plushes, and teethers and stacking toys in dusty hues that they'll play with long past February. Our faves: brands like Pink Chicken and Maison Me have sweet onesies and rompers for the heart-obsessed, while Maison Rue makes developmental toys and bibs in the prettiest dusty colors. Valentine's is the perfect time for baby's first doll. You'll find a range of styles and skin tones in the soft Dozy Dinkum style from Olli Ella or Manhattan Toy's Wee Baby Stella and Playdate Friends.
Best Valentine's Day Gift Ideas For Toddlers
Our go-to Valentine's Day gifts empower toddlers to explore the world around them in joyful ways – like sparkly rain boots and heart-shaped shades. Concepts like love and happiness are new, so Valentine's Day is a chance to use books and toys to explore social-emotional learning. Personalized books from I See Me! are a hit with this set, while "How Are You Feeling?" by Erin Jang makes emotional literacy and empathy fun with lift-the-flap pages of silly animal faces. Daydream Society's sassy stickers and temporary tattoos are perfect for sharing with their preschool crew.
Very Pink Valentine's Day Gift Ideas
Valentine's Day is the time to think pink. From bows to nail polish to stretchy statement bracelets and rose-tinted glasses (complete with conversation hearts) we've rounded up punchy pinks to layer into kids' winter wear. Stitch Monogram's personalized sweater in pink and gray makes minis feel loved (and helps with letter recognition for little learners) while Valentine's coloring pages and foil-pressed stationery feel fun for the romanitcs.
Future Heirlooms For Your Valentines
Inspired by our co-founder Sylvana Ward Durrett, we're starting a new tradition of sharing something small but special to build their jewelry collection one piece at a time. A strand of pearls, stud earrings, and charms are styles they can wear now – and as they grow up. Or, treat yourself to a matching necklace or bracelet to remember when they were this age.
Sweet Surprises For Valentine's Day
Whether its a Galentine's Day gathering with the neighbors, cupcakes for a class full of threenagers, or a way to make weekday breakfast feel like a party, little loves are worth celebrating all day long.