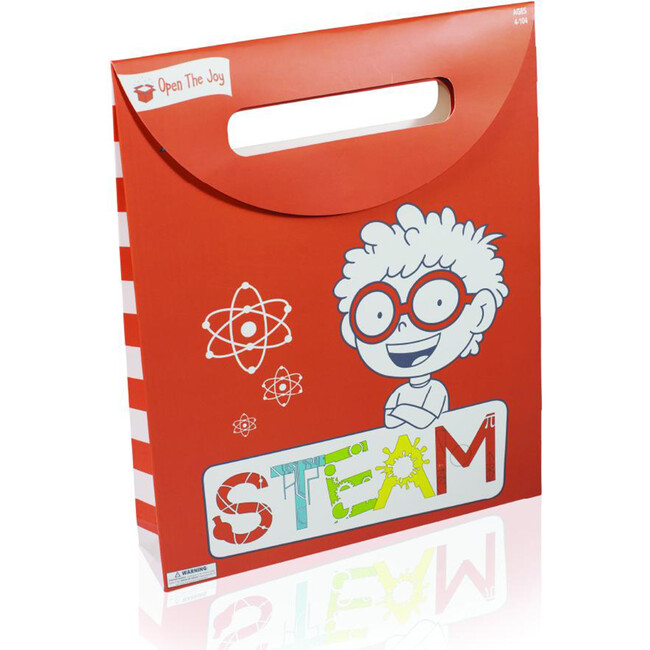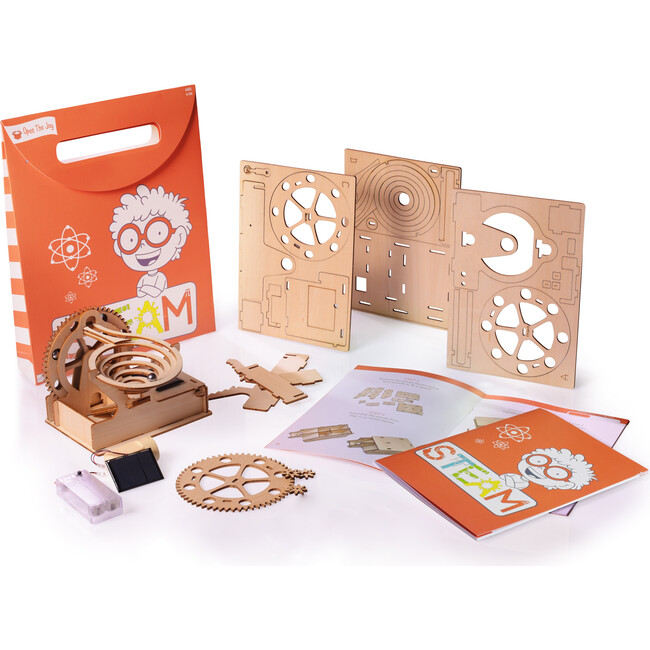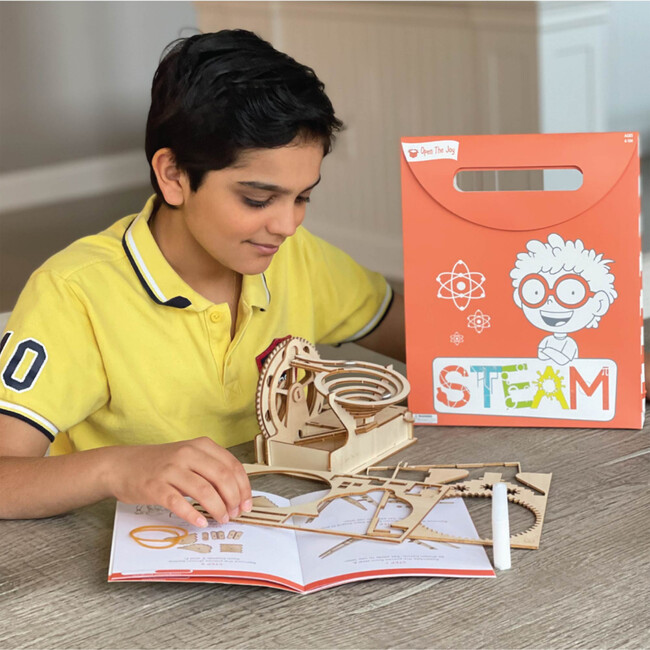 Description

Open the Joy's S.T.E.M. building set is perfect for little builders or engineers who love learning how things work! By employing principles of Science, Technology, Engineering, Art and Math, this project lets children use the right and left side of their brains as they work to build a moving marble run. The project introduces children to gears, teaching them what they are, how they function, and hands-on applications. The experiment book will have kids feeling like young professionals in formulating a hypothesis and finding real world examples. This DIY activity kit sparks children's natural curiosity, improves their critical thinking skills, and encouragers creative problem solving.


Kit Includes: Wooden Boards, Motor and Axle, 3 Metal Marbles, Glue & Instructional Booklet.

About Open the Joy: Open the Joy's award-winning toys foster emotional intelligence (EQ) and support mental health through play. As a pioneer in EQ toys, Open the Joy is setting new industry standards making play purposeful and cultivating a sense of community in kids.To lead by example, we support the Spread the Joy a 501(c)3, in delivering free activity kits to hospitalized children across America.
Material / Ingredients / Care
Details