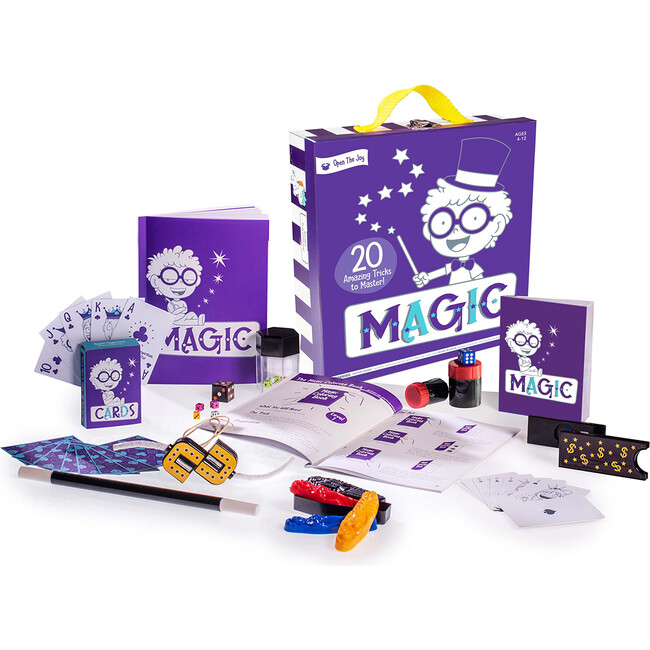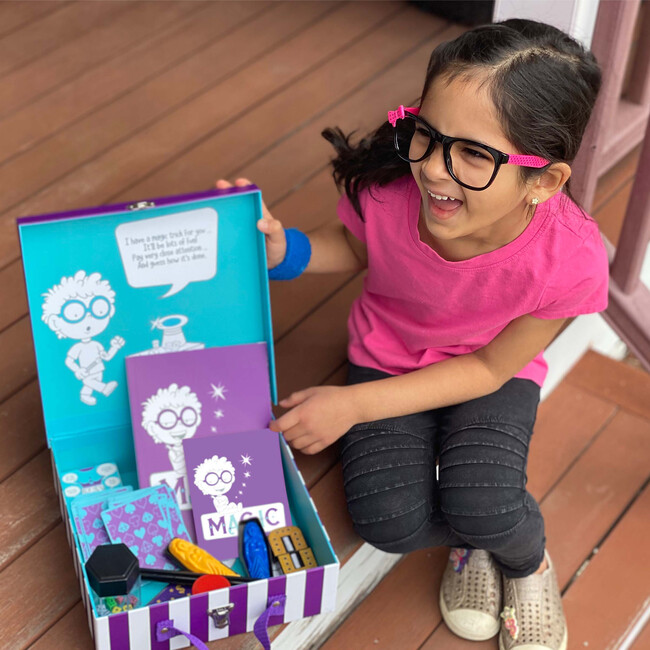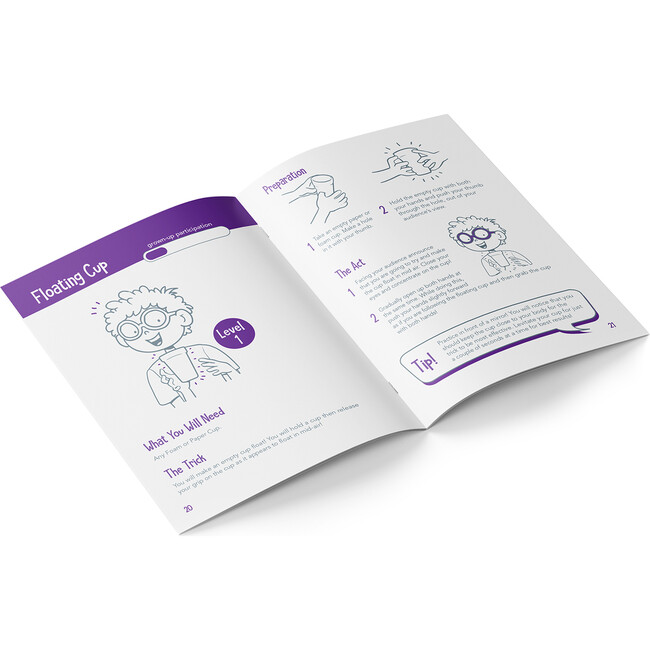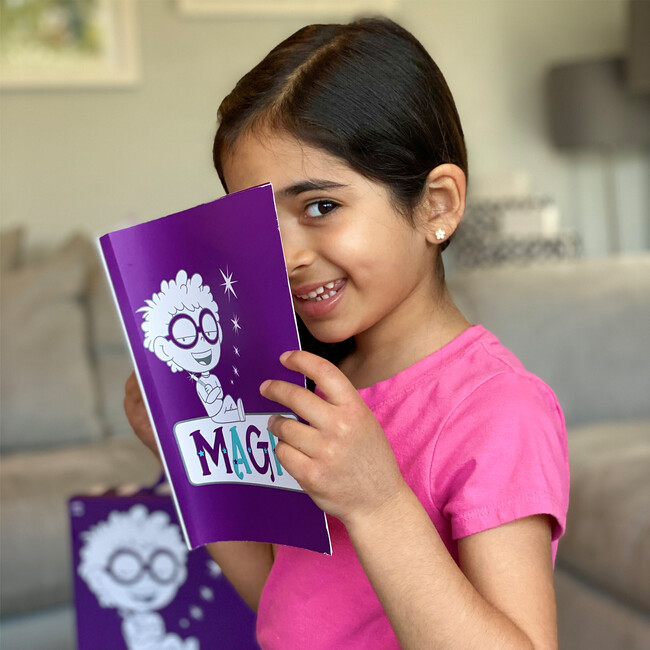 Description

Build your child's self-confidence through Magic! Open the Joy's Magic activity kit introduces children to easy yet impressive magic tricks. Watch in awe as your child preforms mind-blowing, professional level tricks after just a few practice runs thanks to our fully illustrated, step-by-step guide. The best part is, magic is proven to develop memorization, sequencing, fine motor skills and boosts self-esteem in fun and engaging ways! Be dazzled as you watch your child grow with magic!


Kit Includes: Magic Coin Slider, Magic Rope Cutter, Exploding Dice Set, Magic Coffin and Mummy Set, Big and Small Magic Canister Mind Reader Set, Magic Wand, Magic Coloring Book, Open the Joy Trick Cards, and Instructional Book with over 20 Tricks, Sturdy Carrying Case

About Open the Joy: Open the Joy's award-winning toys foster emotional intelligence (EQ) and support mental health through play. As a pioneer in EQ toys, Open the Joy is setting new industry standards making play purposeful and cultivating a sense of community in kids.To lead by example, we support the Spread the Joy a 501(c)3, in delivering free activity kits to hospitalized children across America.
Details

Maisonette Product ID: Item number OPEN06774972