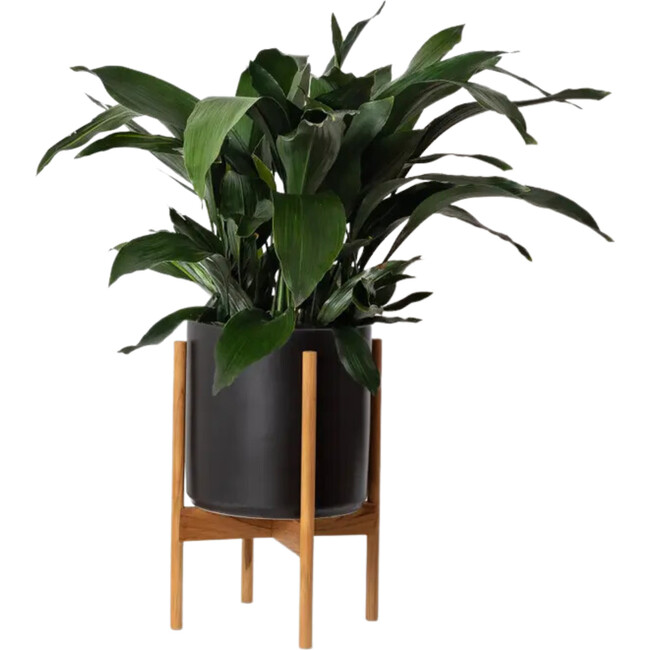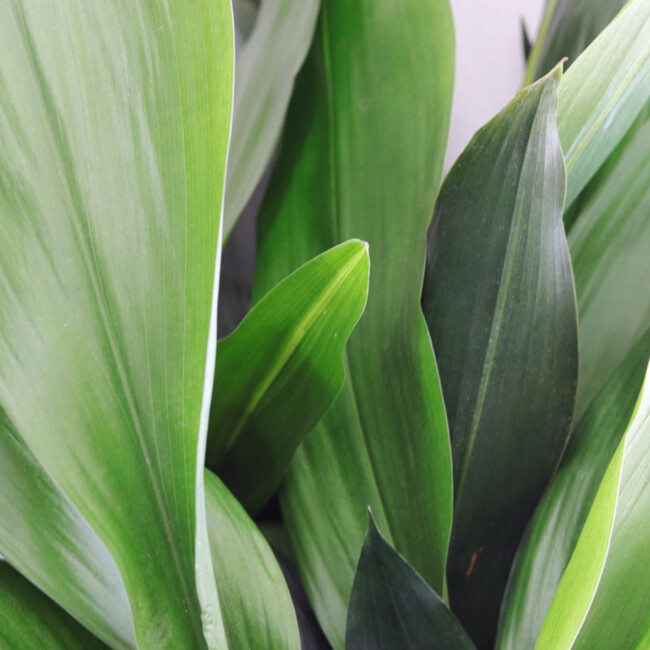 Description

A resilient beauty, with shiny dark green leaves, the Cast Iron Plant is the perfect statement plant for rooms with no natural light. It is a slow grower, can withstand dry spells, and is known to be a virtually everlasting houseplant. Paired with a handcrafted, 100% water-sealed ceramic planter and wood stand, each plant is cleaned, trimmed, treated and staged for optimal airflow and drainage within its ceramic pot. Care instructions included.

Also known as the bar room plant, the Cast Iron Plant has been a popular houseplant since the Victorian era of the 1800s due to its ability to flourish in dark and drafty rooms. It is native to Japan, China and the Himalayas, and grows in marsh-like environments.

Difficulty: Beginners. Our Cast Iron Plant requires low maintenance and great for beginners
Pets: Safe plant for pets.

About Léon & George: Léon & George is the premier brand for indoor plants, timeless ceramic designs and luxurious plant care essentials. A small team with French-Californian roots, they make it easy to own and care for beautiful living greenery with their streamlined service, custom-engineered packaging and commitment to exemplary quality.
Material / Ingredients / Care

The Cast Iron Plant does best in medium to low light. Water every 7-10 days.
Details

Maisonette Product ID: Item number LÉON26511661