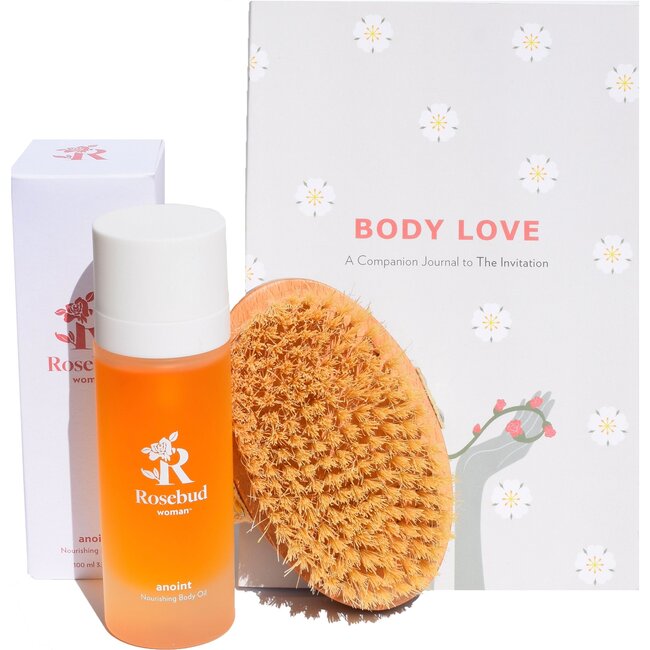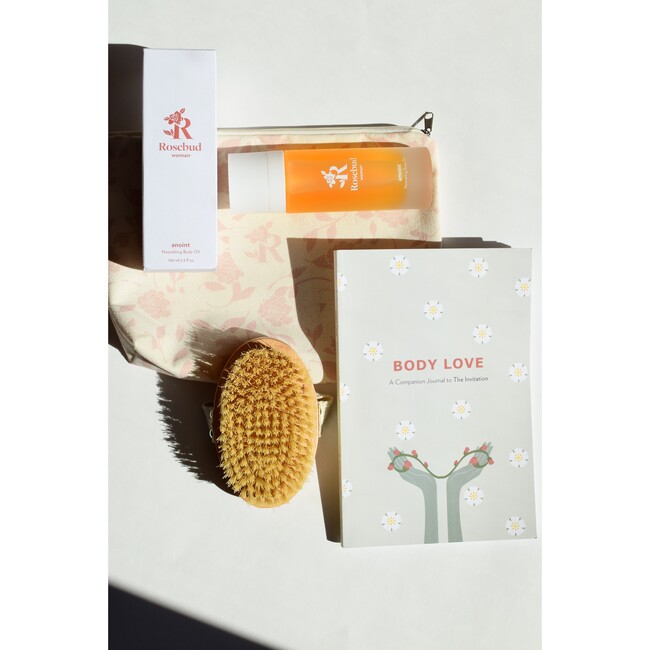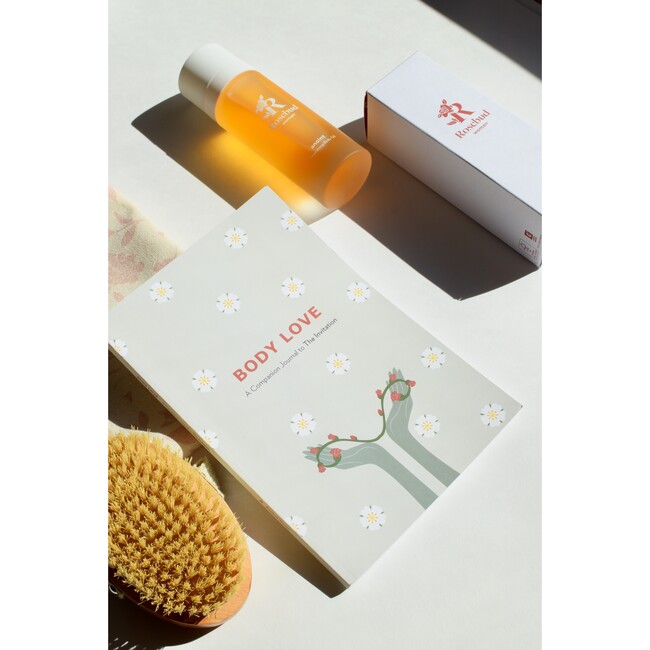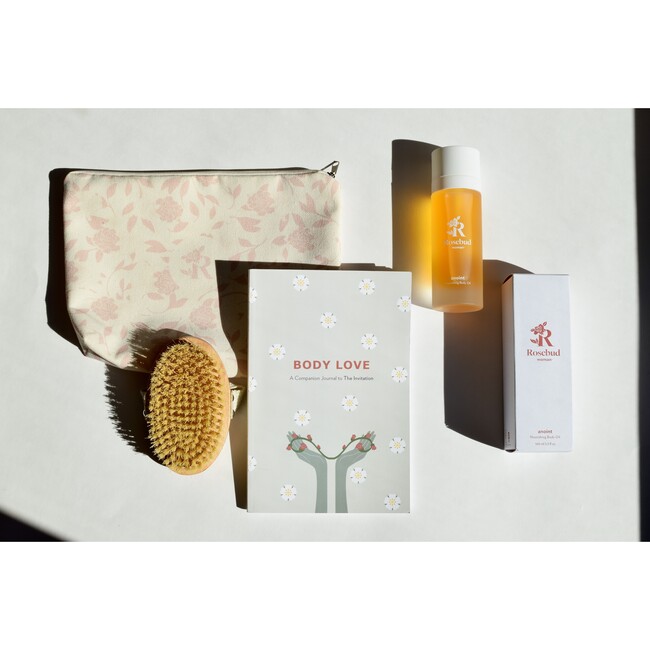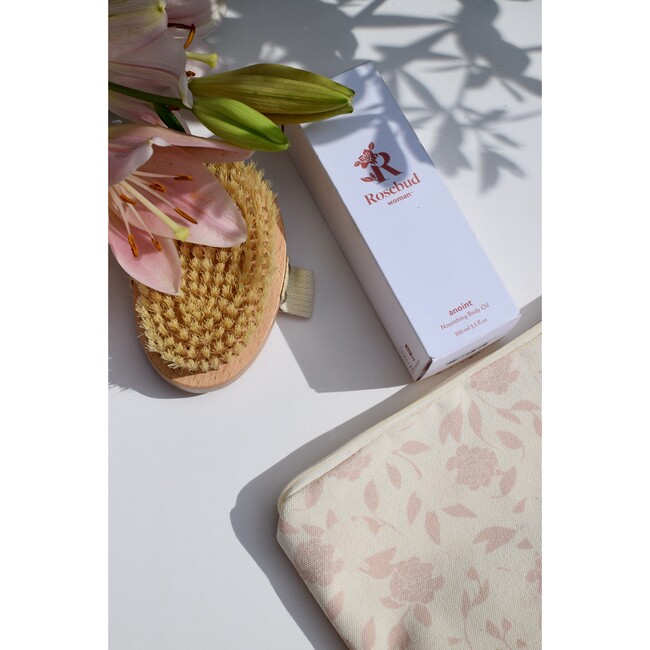 Description

The Body Love Gift Set invites you into loving relationship with your entire self. It contains our new Anoint Body Oil, our Perfect Skin Brush, and our Body Love Journal to be your companion during this practice contained in our Limited Edition Cotton Zipper Pouch.

About Rosebud Woman: Rosebud Woman is a luxe, plant-based intimate care line that offers self-care products, information, community, and ritual to honor and celebrate our experience as women. Our flagship offerings are luxury vaginal/ vulvar skincare with impeccable plant-derived ingredients. They are formulated for daily and specialty use, to meet the specific concerns and desires of women.
Details

Maisonette Product ID: Item number ROSE06665885
Full list of ingredients

Anoint Body Oil, Dry Brush, Body Love Journal in Limited Edition Cosmetic Bag. Anoint Body Oil | Anoint is filled with naturally derived, organic ingredients that nourish all the skin on the body. The Perfect Skin Brush | This brush we created after testing dozens to perfectly match both our values and our desire for an extra firm lymphatic skin massager. Body Love Journal | This journal supports an intentional practice of changing your relationship to your body for the better. It includes quotes, questions, checklists for self-care, and pages for a six-week-long daily inquiry and writing practice.
Good to know

Free of Parabens & Phthalates
Free of Synthetic Dyes or Fragrance
Plant-Based
Free of Endocrine Disruptors
Awards