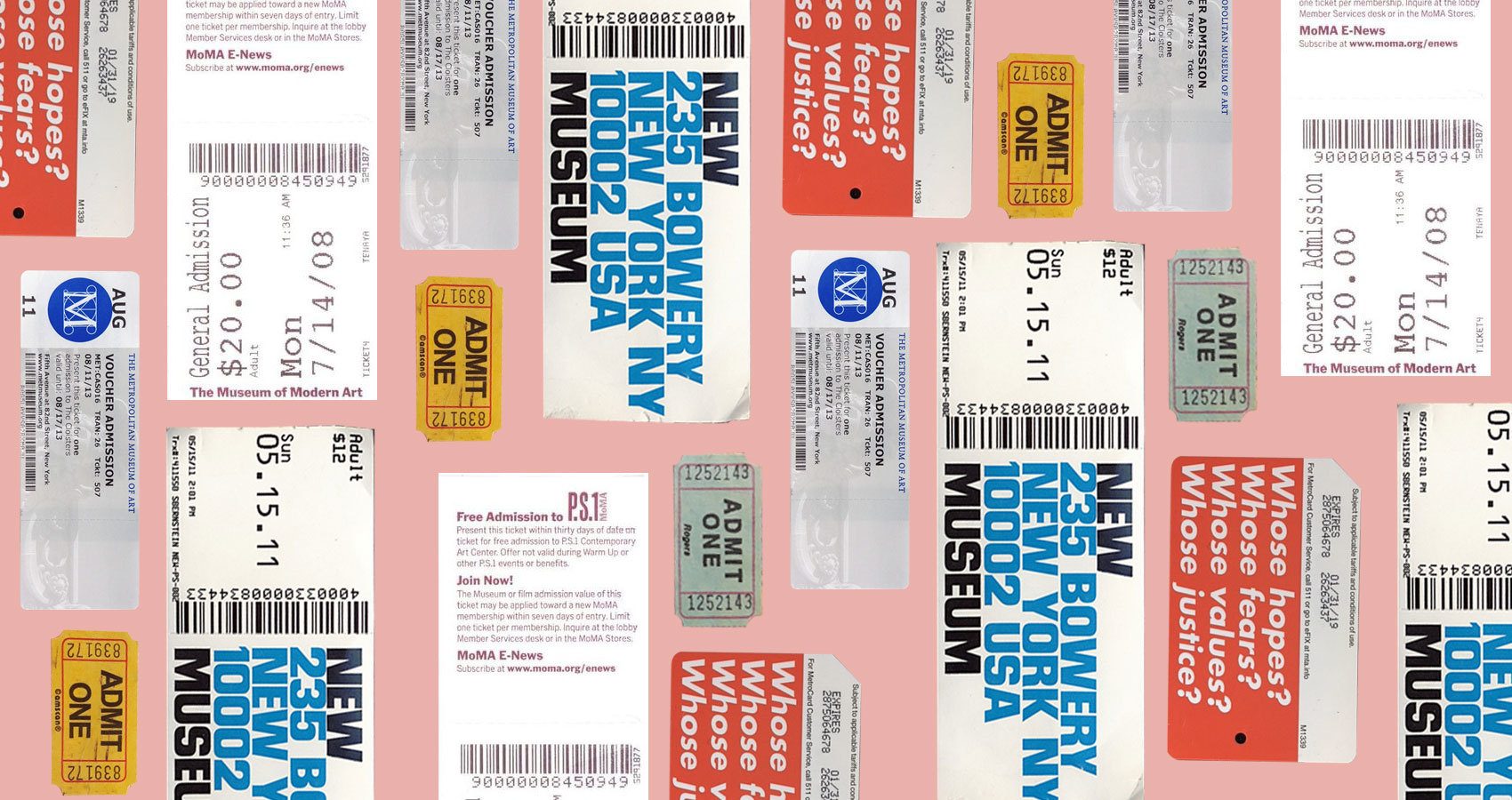 Field Trip
Winter Art Adventures
Kusama! Koons! Hirst! Escape cabin fever with Casey Fremont's guide to kid-friendly museum and gallery shows — snacks included.
Illustration
Courtney Kiersznowski
Einstein had a little-known theory. It went something like this: Winter weekend - too cold for the playground + family trapped in the apartment = blood-curling screams as siblings go after one another. In the Fremont Crowe House, we have no shortage of kid-on-kid contact, but we also have an addendum to this universal theory: Art saves the day. Sure, it's my job to look at art, but we've learned that going to a gallery can give the day focus and a sense of adventure. Plus, when you pair it with either a treat or an activity, everyone feels better come Monday morning. Mom and dad have fed their heads, while the kids have lived to fight another weekend. Here are some ideas to brighten the dark days ahead, exhaust your kids indoors and (my favorite) actually take advantage of short days with early bedtimes.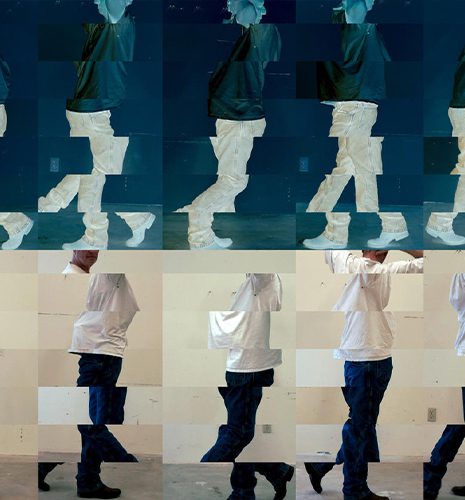 Bruce Nauman
Moma PS1
New York, New York

Take a trip out to Long Island City for the day to visit the former school turned MoMA satellite museum, MoMA PS1. Much of the original building has remained, so school-aged children will feel right at home wandering the halls between the galleries. The Bruce Nauman exhibition should not be missed. Nauman is one of the most important contemporary artists and he works in a variety of mediums ranging from drawings to video to neon – some of which are not suitable for young audiences but are worth seeing if you can catch a moment away from your kids. But be sure to bring your kids to the 3D video gallery, which features a recent work by the artist in which he walks towards and away from the viewer.

In addition to the temporary exhibition, there are also great long-term installations featuring work by Cecily Brown, William Kentridge, Sol Lewitt and Pipilitti Rist, among others. The site-specific installations can be found throughout the building, including in the basement and stairwells. Who doesn't love going on a hunt for art in unconventional spaces? Definitely stop to see James Turrell's "Second Meeting," which encourages visitors to look up at an unobstructed, perfectly framed view of the sky. This is also a great opportunity for tired kids to lie down in a carpeted room.

The treat: All of this art-hunting is sure to make you hungry. M. Wells Dinette is set up like a classroom, which is a unique restaurant experience and gives a whole new perspective on the school room.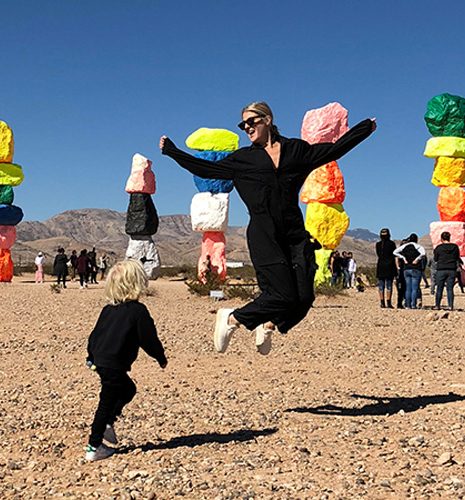 Seven Magic Mountains
Las Vegas, Nevada

Along Interstate 15, near Jean Dry Lake, you'll find giant totem poles composed of Day-Glo boulders rising up out of the desert. This is Seven Magic Mountains, the public art installation by Ugo Rondinone, presented by the Nevada Museum of Art and Art Production Fund. The brightly colored boulder totems reach 40 feet into the sky and are sure to wow your kids. Plus, it's the perfect length for young attention spans.

The Treat: From Seven Magic Mountains in the desert, the drive to The Strip is only about twenty minutes. On the way to or from there, be sure to stop at the Bellagio Garden which is always an impressive display. Outside, of course, is the iconic Bellagio fountain. My kids, Rex, 6, and Casper, 4, were mesmerized. After that, continue on to ...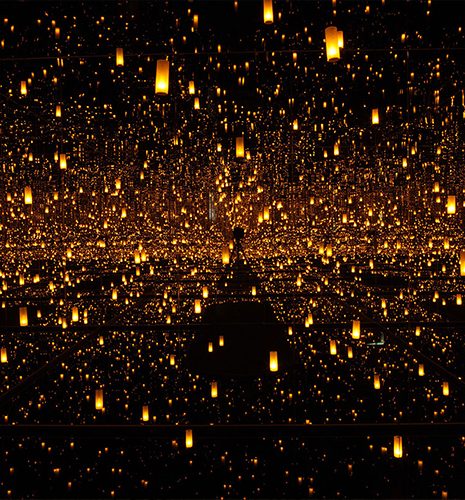 Yayoi Kusama's Infinity Mirrored Room
Bellagio Gallery of Fine Art
Las Vegas, Nevada

While at the Bellagio, do not miss this immersive installation. "Infinity Mirrored Room – Aftermath of Obliteration of Eternity" is absolutely magical for children. You and your kids will love a moment of peace surrounded by reflected twinkling lights in an otherwise pitch black room.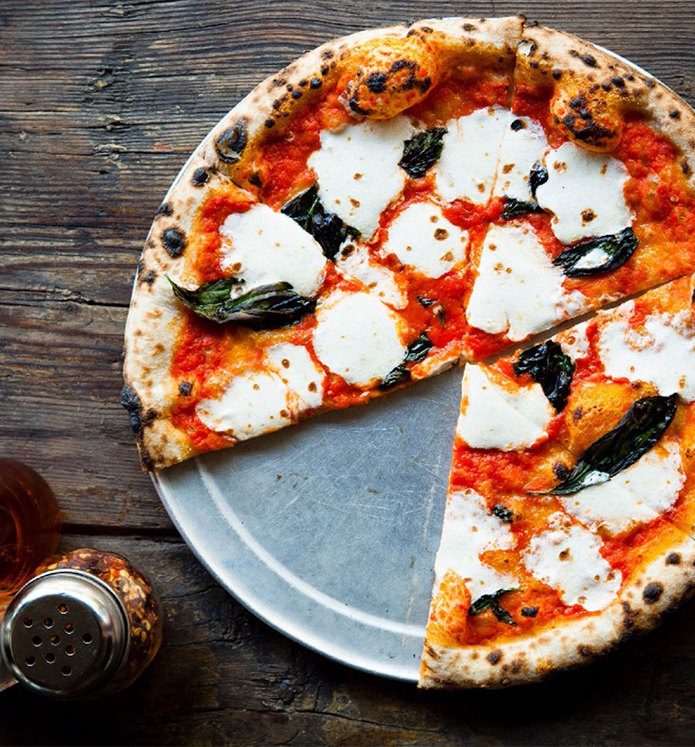 Frieze Los Angeles
Los Angeles, California

The influential contemporary art fair began in London in 2003 and added a New York edition in 2012. This February, they launch the first Frieze Los Angeles on the Paramount lot. I'm not usually one to encourage children at art fairs, but the studio backlot setting is objectively cinematic and a fun adventure on its own. Public sculpture is a major component of the Frieze fairs, and for the LA edition, there will be large scale installations by Karon Davis, Cayetano Ferrer, Barbara Kruger, Paul McCarthy and Tino Sehgal, among others.

Treat: Food is an important part of surviving an art fair, regardless of your age. Luckily, Frieze partners with some of the best restaurants around to offer food on-site. You can't go wrong with Roberta's pizza for your kids!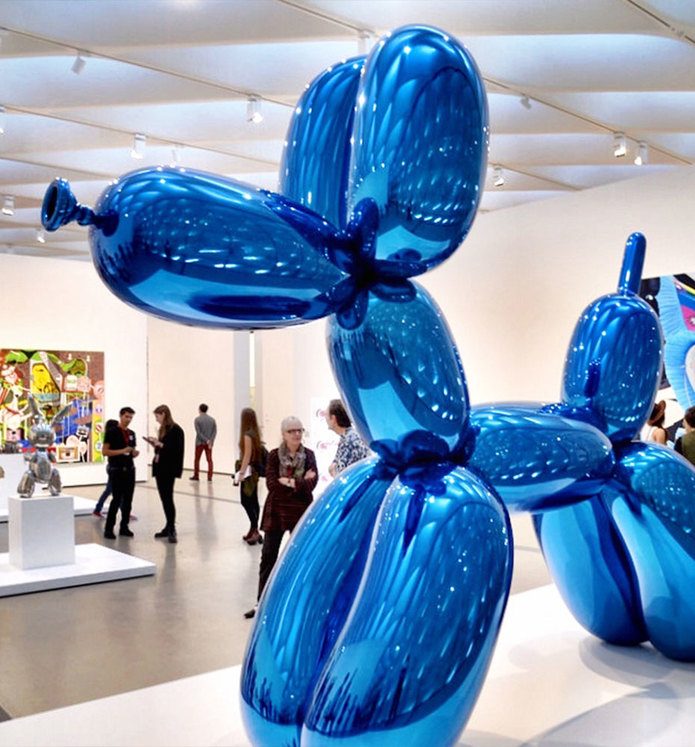 The Broad
Los Angeles, California

The Broad is one of LA's free museums where you can bring your family to see world-class art. Between the Kusama, Koons, Hirst and giant Robert Therrien table, your kids will find loads of art to be enchanted and excited by.

If you have Paw Patrol-aged kids, they will also love the clear tubular elevator which immediately impressed my kids as it's an exact replica of the elevator in the show. Exploring the museum is also an adventure with stairwell windows that show glimpses into the art storage of the museum — a rare behind-the-scenes look that's always a fun and educational experience.

Treat: After the art, visit Sushi Gen for a delicious lunch in nearby Little Tokyo. Then, recharge with an ice cream cone from the insanely delicious Salt and Straw.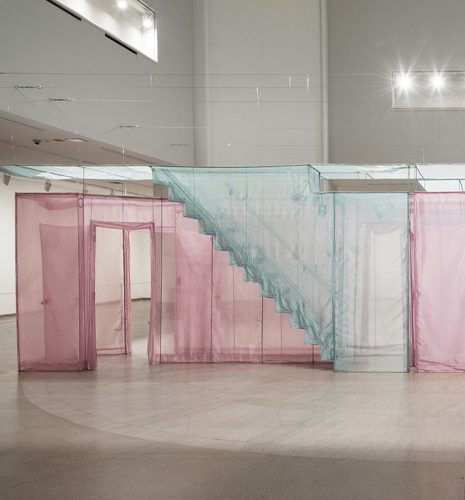 Brooklyn Museum
Brooklyn, New York

The Brooklyn Museum is a great place to take kids as there is always a ton to see and a variety of museum locations to explore. "Frida Kahlo: Appearances Can Be Deceiving" opens on February 8, and this is sure to be a phenomenal exhibition of the Mexican artist's work. I still have vivid memories of the first time I saw a Frida Kahlo painting as a child. The power of the paintings is absolutely impactful at all ages. The exhibition will also include the artist's personal artifacts, namely her clothing and jewelry, which offer another dimension into her work.

Also on view is One: Do Ho Suh's full-scale recreation of the artist's Chelsea apartment, rendered in hand-sewn translucent fabric. It's an immersive experience that's basically like entering another dimension. My kids were obsessed with the full-scale toilet made of fabric.

Treat: Walk over to Barboncino. Founder Ron Brown is a filmmaker who studied pizza-making in Naples and brought the restaurants wood-burning over from Italy. It's a great neighborhood joint with a killer kale Caesar salad and fire-roasted peppers.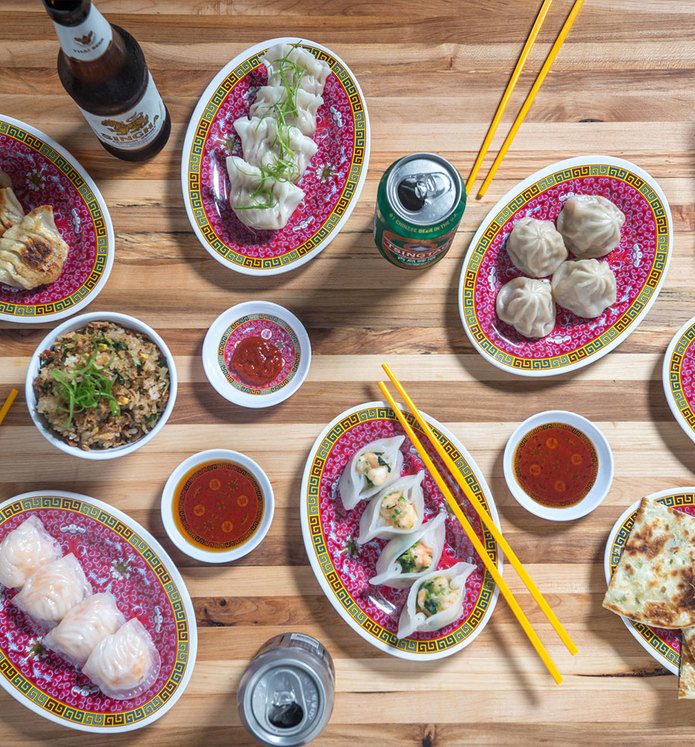 Nari Ward: We The People
The New Museum
New York, New York

Start the day with dim sum at the original Nom Wah Tea Parlor on Doyers Street. My kids adore dumplings, and navigating a dim sum menu is always a fun adventure. With full bellies, it is time to check out Ward's work, which she creates from a range of found items, such as bottles to baby strollers. The topics Ward addresses through his work are certainly complex and mature, but the materials and presentation will give points of entry for young visitors. When at the museum, definitely visit the Jeffrey Gibson and Genesis Belanger exhibitions as well.

Treat: After the exhibit, wander over to Flour Shop for a sprinkle explosion cake. It's adorable and fun and, if timed correctly, the sugar rush should wear off just in time for bed.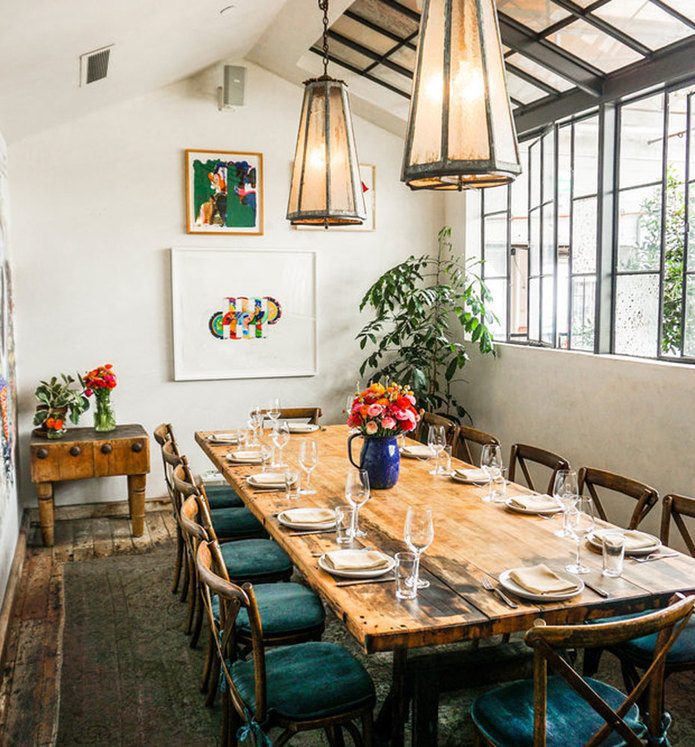 Hauser & Wirth
Los Angeles, California

There is always a phenomenal exhibition to see at Huaser & Wirth. This winter, there are shows from photographer Annie Leibovitz and the late Piero Manzoni, who was born an Italian count and went on to create works that questioned and satirized the nature of art, most famously "Artist's Breath" (a balloon) and "Artist's Shit" (cans of well, you get the idea).

Treat: Your kids will love seeing the chickens that roam the garden in the art complex. Plus, they provide fresh eggs for Manuela, a tasty farm-to-table restaurant named after gallery founder Manuela Wirth.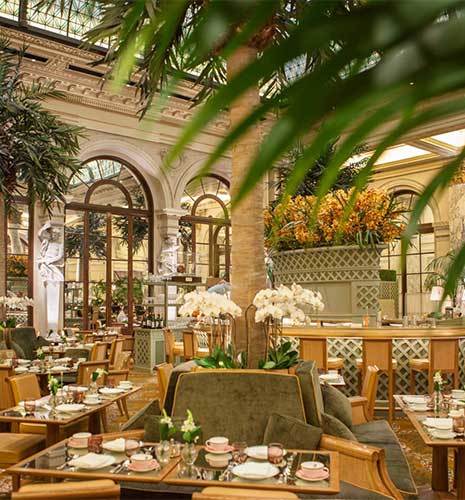 Metropolitan Museum of Art
New York, New York

Wandering the endless galleries of The Met can easily fill an entire day, and at the end of the adventure, you will have warm, dry, tired kids. Nothing better! It's particularly great if you've prepped them by reading "From the Mixed-up Files of Mrs. Basil E Frankweiler." (This is one of my all-time favorite books.) When you visit the museum the kids will be delighted to recognize some of the locations that the children in the book explored while hiding out in The Met. It's an exciting way to experience what can otherwise be an overwhelming museum for easily exhausted kids.

Treat: After a quick stop at William Greenberg for the most quintessential of all New York to-go treats, the black and white cookie, and end your perfect kid-lit day by going for Eloise's Fancy Tea at the Plaza. If you miss the Friday kids' special, you can always have the adult afternoon tea service in the Palm Court.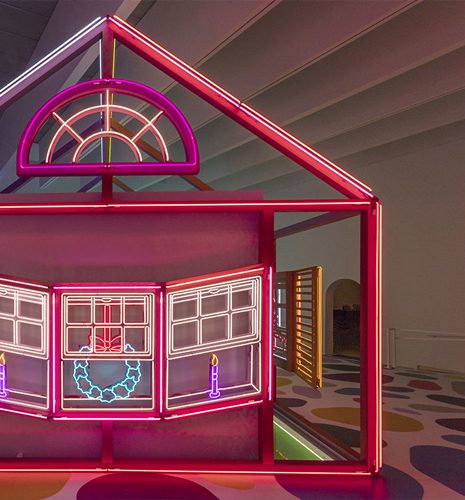 Carnegie International
Pittsburgh, Pennsylvania

The Carnegie International is one of the most important exhibitions of contemporary art. This 57th edition of the International is curated by Ingrid Shaffner and features a range of works from installation to performance. There's a ton to see, but with kids, you won't want to miss Alex Da Corte's neon house, inside which you can watch his video work.

There is also a breathtakingly large-scale installation: "sand," by the artist collective Post Commodity. It's in the museum's Hall of Sculpture. The work, made of coal, glass and steel, explores Pittsburgh's history of steel and the emergence of jazz in America. The scale will certainly impress your kids while giving you the opportunity to talk about some of the city's history. There is also a sound component that plays four times a week, where the sand painting is interpreted by live musicians from the balcony of the Hall.

In the afternoon visit The Warhol Museum for a comprehensive look at the Pittsburgh native's career. You and your kids can sit for screen tests, pose like Andy on the classic red factory couch, play in the silver cloud room and relax in the John Chamberlin Barge couches.

Treat: It's definitely a fun, interactive museum experience that should require little bribery. Of course, if needed, there is always the promise of a visit to the totally awesome gift shop. My kids tend to miraculously come to life at the mention of a potential toy!
Casey Fremont is the executive director of Art Production Fund, a non-profit that commissions and produces ambitious public art projects, expanding awareness through contemporary art. Follow her art-filled adventures on Instagram @caseyfremont and @artproductionfund.