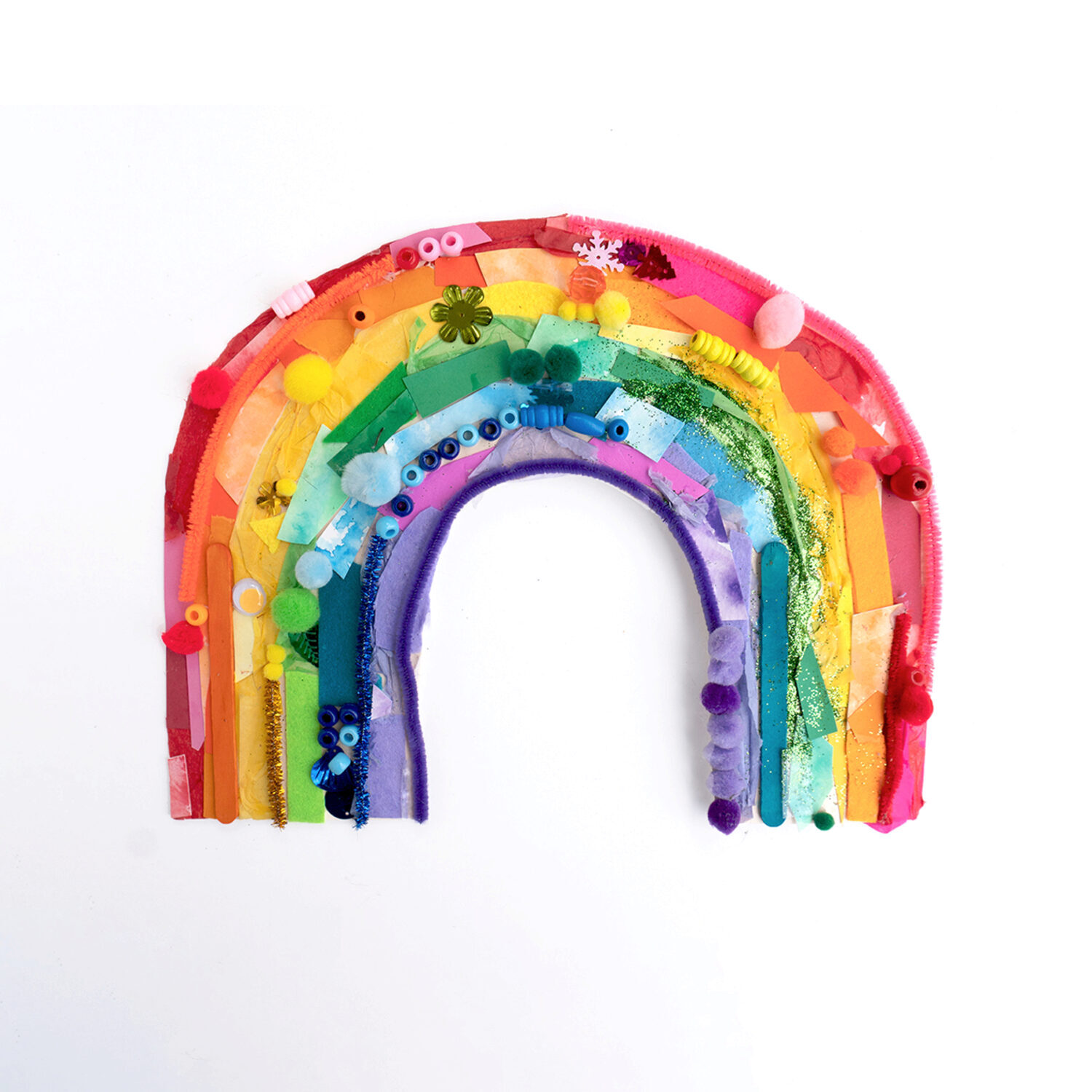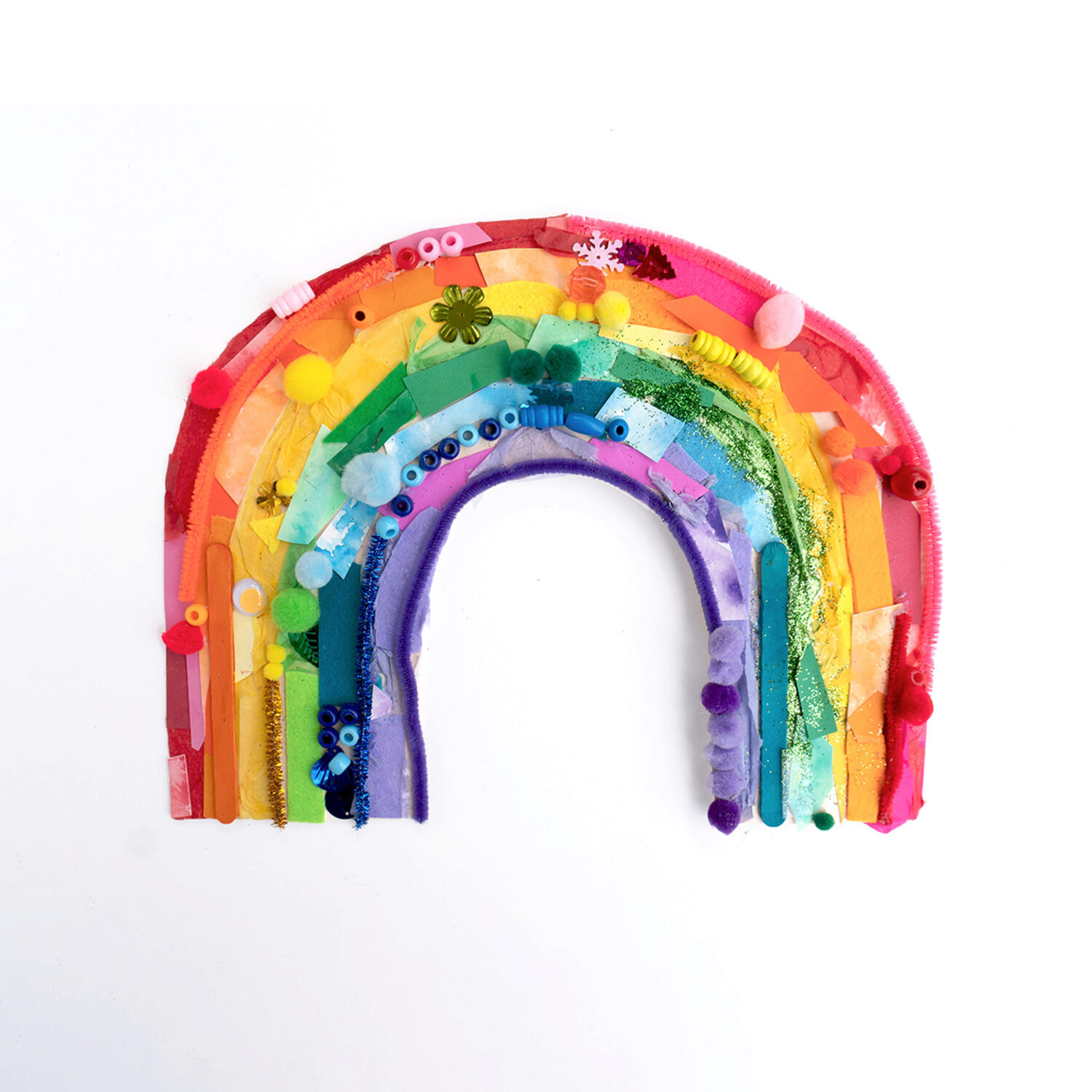 Arts & Crafts With Sally
Pride Crafts For Kids
Help your kids celebrate Pride with these three easy rainbow-themed crafts.
Allyship Bracelets
Even small symbols of solidarity can go a long way toward creating a more inclusive culture.Teach your mini what it means to be an ally (and hone in on their fine-motor skills) while crafting your very own rainbow beaded bracelets.
Rainbow Paper Crowns
Get the party started with paper, tape, and pipe cleaners. Teach them to delight in the joy of their own self-expression with colorful homemade crowns.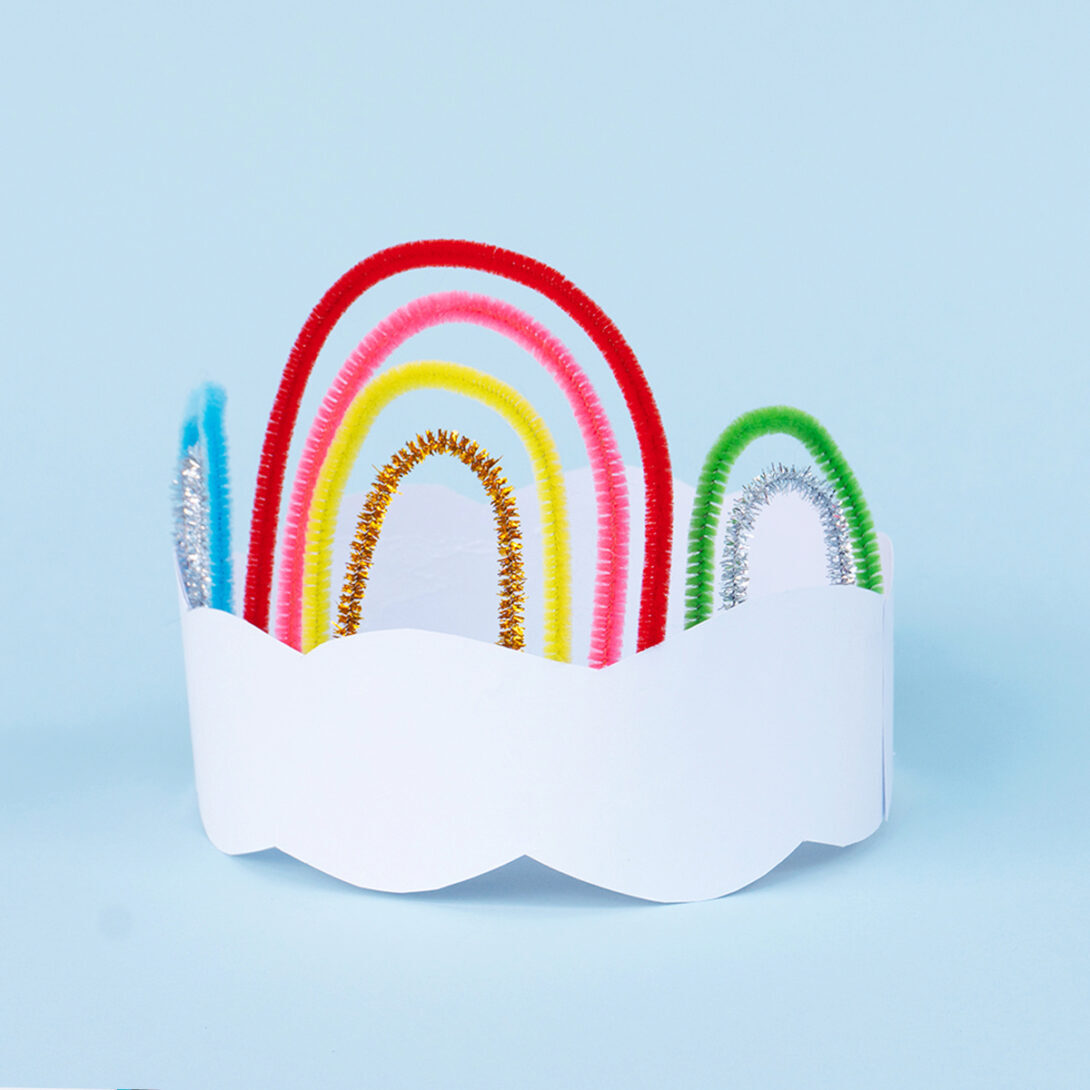 Rainbow Collage
There is no template for living your truth. Just like the spectrum of human experience, each color of the rainbow can hold different shades, texture, and tones that makes each one unique.