Claire Khodara on Being an Autism Advocate Through Music
Mama of three, Claire Khodara talks career shifts, carving out me-time, and navigated her son's autism spectrum diagnosis and ongoing support.
Can you introduce yourself and your family? What does a typical morning in your household look like?
This morning was particularly sweet, so I'll describe it. I was out late performing last night and didn't sleep well, but was woken up by my eldest son Winston saying, "rise and shine," followed by a kiss on my head. My middle child, Tino (short for Constantin), kissed me on my arm. Winston and Tino share a room, so they usually wake up together. Like perfect choreography, my husband Greg immediately brought me a coffee in bed. Heaven! He's always up earlier than I am, so when he can, he brings me coffee to start my day. After a quick cuddle with the boys, we then retrieved Olympia from her crib, and everyone got dressed.
A child psychologist once told me to do everything necessary in the kids' rooms and bathroom before you bring them to the kitchen for breakfast, and it doesn't always happen, but when it does, I feel very organized. Mealtime is sacred in our house, so much so that my French husband Greg jokingly calls it his religion. We feel it is the time of day when families can be together without interruption. That being said, I never eat breakfast with Greg and the kids because I am always running around putting socks on and brushing hair, but we have breakfast "as a family," and the kids were all off to camp!
You shifted from singing for Popes in Rome to celeb-filled clubs in London and New York to a more entrepreneurial role in the music world until recently. Talk to us about why you decided to record Modern Lullaby.
In June of 2021, my mother was diagnosed with Stage 4 lung cancer, and we discovered the cancer had already metastasized to her bones. I was and still am devastated. She recently lost her battle with cancer and reflecting on her mortality makes me contemplate my own. I guess time and experience makes you realize the brevity of it all. So here I am fully awakened to the present moment, slightly pondering my decisions of how I got here. I started my booking agency after falling out with my own agent post American Idol in 2012. Now over ten years later, we have over 50 musicians employed monthly with remote offices throughout the country. I adore my clients and managing brilliant musicians, but with the success of my business, I largely ignored my own talent and first true love– performing. I love to sing. I live to sing! So here I am singing and making albums again. Because life is short!
Your son Winston is on the autism spectrum. What does being an autism advocate mean to you? Can you share how you've navigated his diagnosis and ongoing support?
I remember being on a group chat with the parents of Winston's preschool classmates when COVID hit. We were supposed to add videos of our kids saying this and that, and I remember sobbing in my hands at night in my childhood bathroom in Philadelphia, where we were camped out, realizing Winston was very much on the autism spectrum. He had just turned three and could barely speak. At that point, we had the diagnosis for almost a year, but I was still deep in the depths of denial. Leave it to COVID to reveal the truth!
So here we are two and half years later, and I wouldn't change him if I could. I could not be prouder to be Winston's mom. Uncovering what it means to be a mother to a child on the autism spectrum while watching Winston grow through early intervention has been transformative. My husband Greg and my family at large remain steadfast, reminding me from the get-go that Winston is perfect just the way he is. I know Winston will, without a doubt, live life to his full potential, whatever that will look like. On the one hand, he is very different from most of his peers, and on the other hand, he has things within him that are so brilliant, thanks to his autistic mind.
To me, being an autism advocate is being a proud mom to a gorgeous son, fighting for his rights as a human being, and getting him the support he needs to thrive. Of course, it goes without saying that I do this for my other children as well. But Winston has made me a better parent!
Do you find there are common misconceptions about neurodiversity?
I find it astounding how little most people know about neurodiversity simply due to their lack of exposure. "Special needs" is generally a phrase parents never want to hear. Pop culture is slowly uncovering the beauty of a "different mind," and I applaud the projection, even if it is typically over-dramatized. Quite often, in my experience, being neurodiverse means that you are brilliant, having a mind that sometimes needs to be unlocked like a puzzle. Once the puzzle is complete, there is no end to the brilliance. Yes, it is hard to be different. But difference yields innovation. Humanity's survival is reliant upon neurodiversity.
When parents reach out about facing their child's autism diagnosis, what do you tell them?
Don't hide your child's differences. It is what makes them beautiful. Fight for their support and know that everything is going to be OK!
Winston sings with you on the track Twinkle – Wonderful World. How do you incorporate music into the everyday lives of your minis?
I really don't stop singing throughout the day. However, my children think I am wildly annoying and ask me to stop all the time. We have a music room in our house with a piano that was once John Raitt's. His daughter, Bonnie, my all-time favorite musician, played on it throughout her childhood. I love the energy the piano brings to this room and our home. The music room is most special to me because I feel that my children can create anything here.
Your mother was influential to you as an artist. What is the greatest lesson she taught you? To honor, listen to, and respect myself. And to drop everything and make art.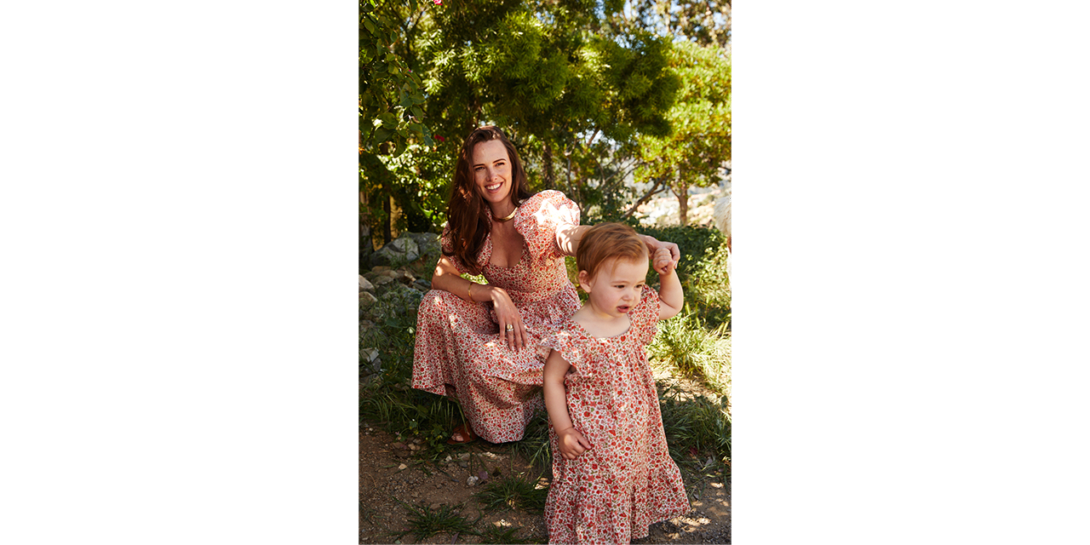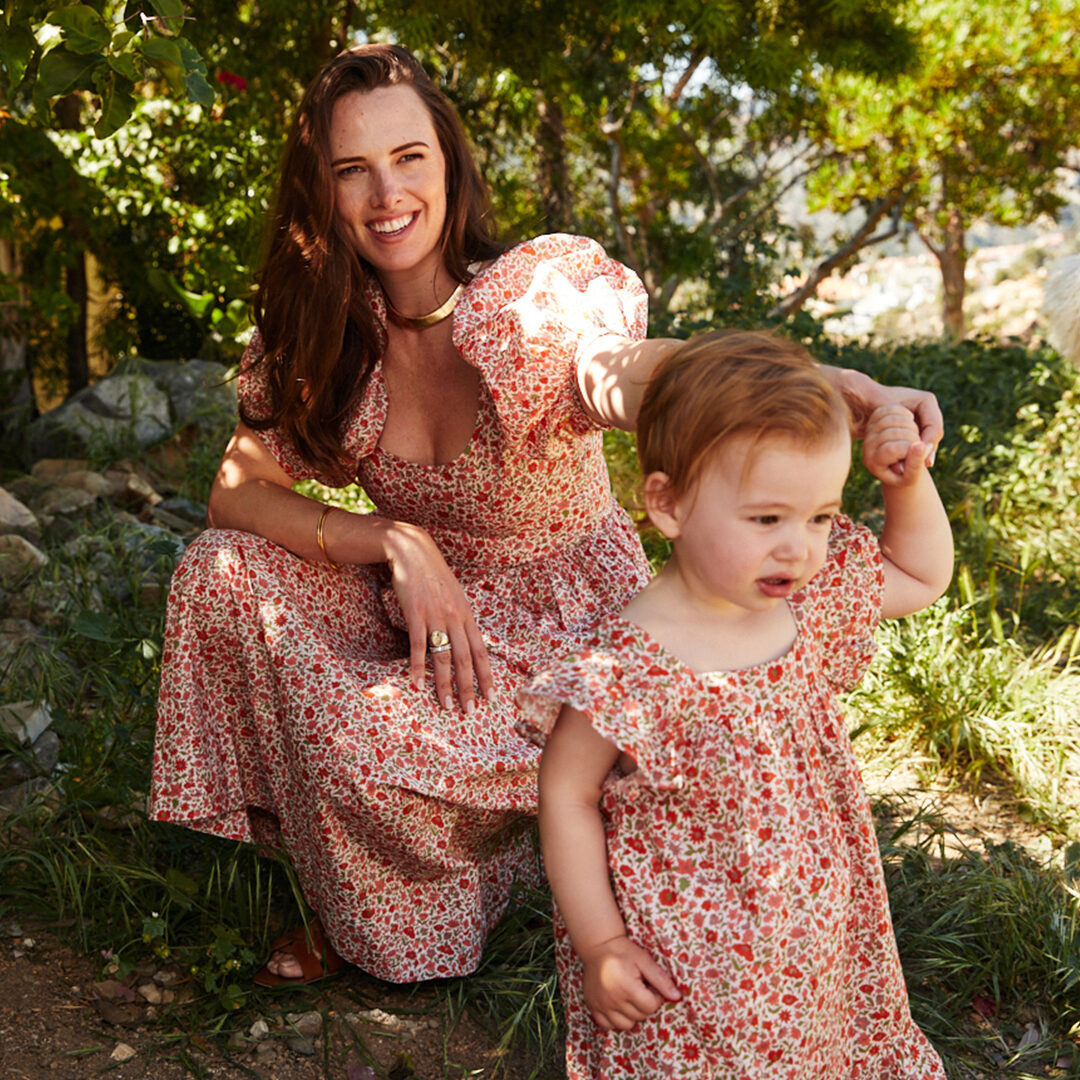 How has being a mother helped you in your work? How does your work inform how you parent?
Advocating for my children has inspired me to be a creative advocate for myself. The bodies of music I created before having children primarily reflected the musical taste of the producer I was working with at the time. Never before has such a fire within me been lit, knowing exactly how I want to sound. As a result, I feel clearer than ever. And I have my kids to thank! In turn, my work reflects the devotion I have to my family. I hope my kids are inspired to become their authentic selves.
Anything else we should know or anything exciting you have planned?
I am already working on another album that will be released in 2023 and will continue to perform Modern Lullaby across the country to support autism awareness.
With three young kids, how do you carve out time for yourself?
I am focused and work hard. I have very firm boundaries. I (most of the time) don't overdo it. I need to sleep and eat three measured meals a day. I'm not perfect, but I have learned that persistence, focus, and discipline go a long way. I am naturally an extremely positive person and know that I need to surround myself with positive people. I try to take myself on a date at least once a week and have amazing help for my children. Most importantly, I try to be gentle and loving to myself. It sounds cheesy, but it keeps me happy.