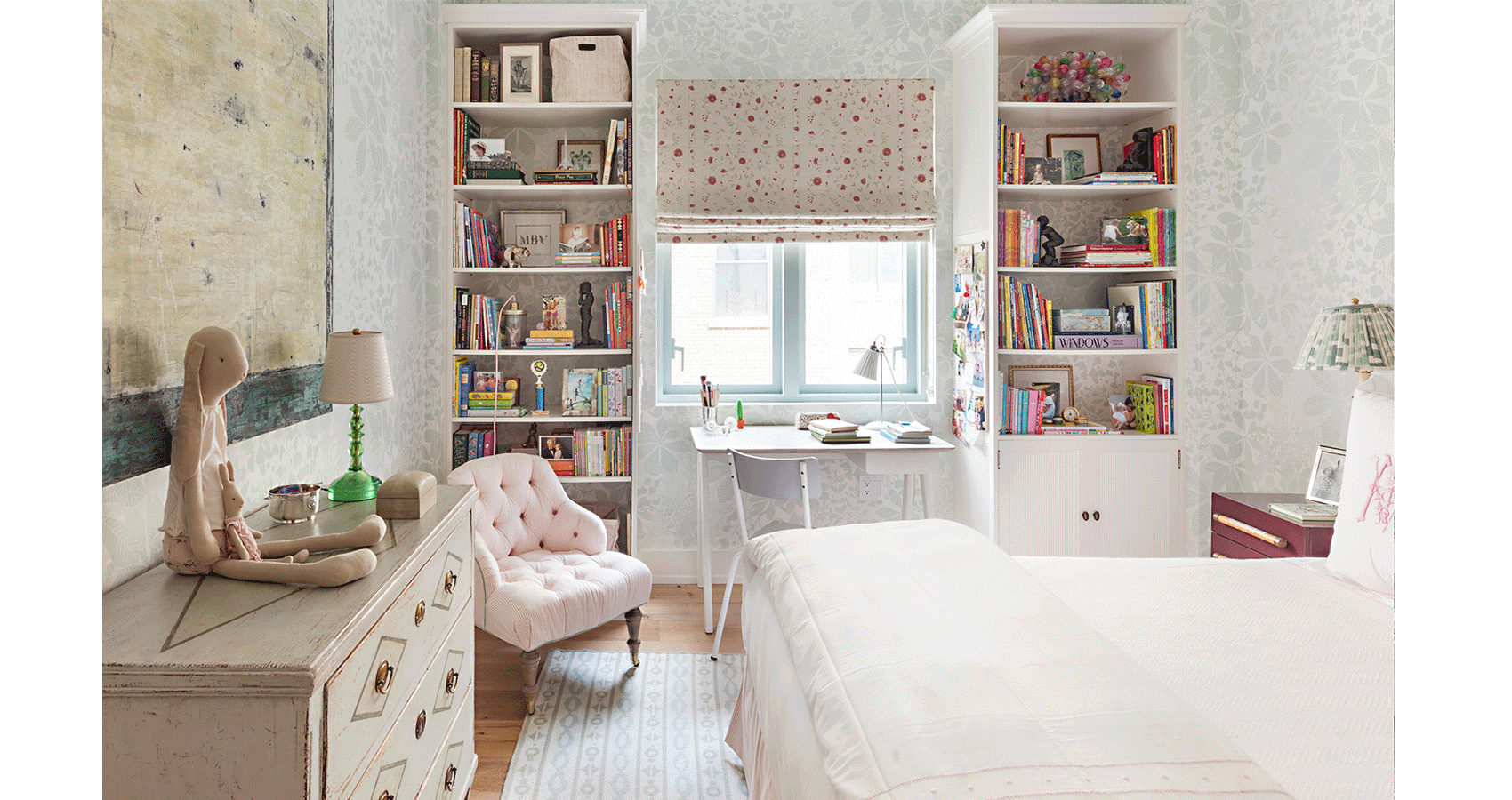 World of Little Interiors
Meriwether's Room
Let the founder of Sara Gilbane Interiors show you the secrets to creating the perfect girl's bedroom.
Written By
Mieke ten Have
Should the artwork conform to the room, or should the room conform to the artwork? This is one of those chicken-and-egg moments that interior designers often face when creating cozy yet sophisticated bedrooms for children. And this was the challenge that Sara Gilbane faced when she was asked to turn a modern, white box-like apartment in New York's West Village into a lived-in, comfortable family home — one where her clients' collection of antiques and art could mix with toys.

In the girl's room, Sara started with the colors of a modern painting which the clients hung above her dresser. "I thought a dusty pink would be a great pop against it and would lend it warmth," says the Brown and RISD alumna, who started her career working for Kemble Interiors.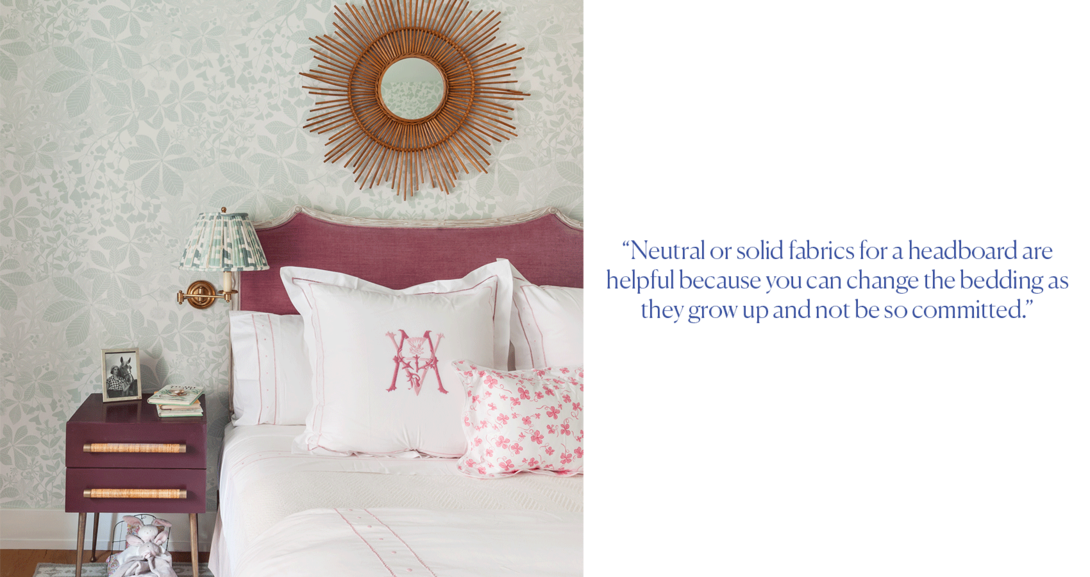 Her client Alex Buckley Voris says that when it came to decorating their children's rooms, she hoped for two things: a room that would reflect them now, and one that would grow with them. "I also hoped each room would also elicit sleep!" she says.

They picked a Marthe Armitage wallpaper to cover the walls, and she found an antique French headboard, which she reupholstered in a pink cotton from Claremont. "Neutral or solid fabrics for a headboard are helpful because you can change the bedding as they grow up and not be so committed. Children's rooms are the last rooms you want to keep redoing," she says.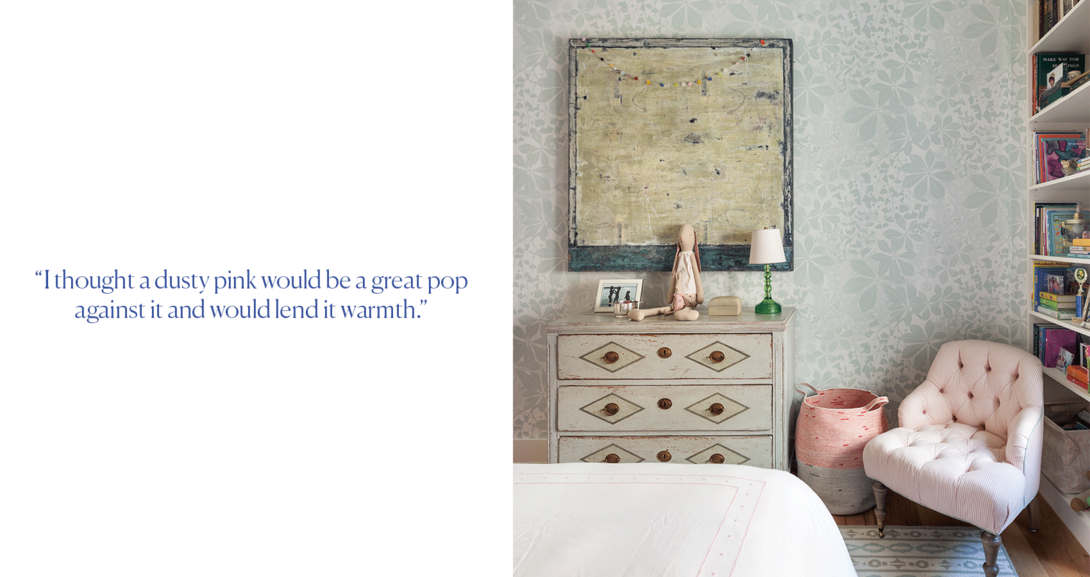 Sara believes it is best to focus on the grounding elements of a bedroom. "It's all about a beautiful base — always keep in mind how the children evolve. It's important to let them pin up their own things and interests and let them create and explore." Both rooms have antique dressers from and beds; unlike many designers, Sara does not shy away from using a vintage or antique piece in a kid's room— and teaches children how to live with beautiful things.

"Sometimes brand-new furniture can feel so stark, whereas older pieces have a story and a heart — kids are all heart," says Sara, "and it feels like coming home."
Mieke ten Have is a New York City-based design and interiors journalist, stylist and consultant. Formerly the home editor of Vogue magazine, she is Cultured magazine's New York design editor and a contributor to Architectural Digest, House & Garden and The Wall Street Journal.