Field Trip
Spring Art Adventures
From crushed cars to rock-star guitars, let the executive director of the Art Production Fund — and mom of two — show you her coast-to-coast picks for kid-friendly museum and gallery shows. P.S. Snacks are included.
Ahhhh Spring! After what felt like an endless winter of Monopoly marathons and misplaced mittens, it's time to get out there and hit the ground running. This season promises loads of exciting art. Sure, it's my job to go to galleries and art fairs just like it's our sons' jobs to roll their eyes and yell, "Whatever we do, we don't want to go see any more art!" But being that parents know best, and despite their pleas, we've found that cultural outings can give the weekend some focus and a sense of adventure. Plus, when you pair them with treats or activities, everyone feels better. Mom and dad have fed their heads and maybe even slipped a little aesthetic nourishment into their minis along with some fresh babka from Zack the Baker.
Governor's Island
The park reopens May 1, and it's super easy to get there via ferry from the South Street Seaport. This car-free destination is an automatic win for kids. (Pro tip: Bring their scooters.) The Children's Museum of the Arts on the island offers free, hands-on art making workshops on the weekends. Or climb the hill to see the permanent Rachel Whiteread sculpture, one of her iconic solid cast cabins.
The treat:
When your kids need food (and you need that cold glass of rosé), head to the gorgeous Island Oyster —a waterfront oyster bar with intoxicating views of the city. Don't worry if your kids aren't into oysters, there are burgers and fries, too!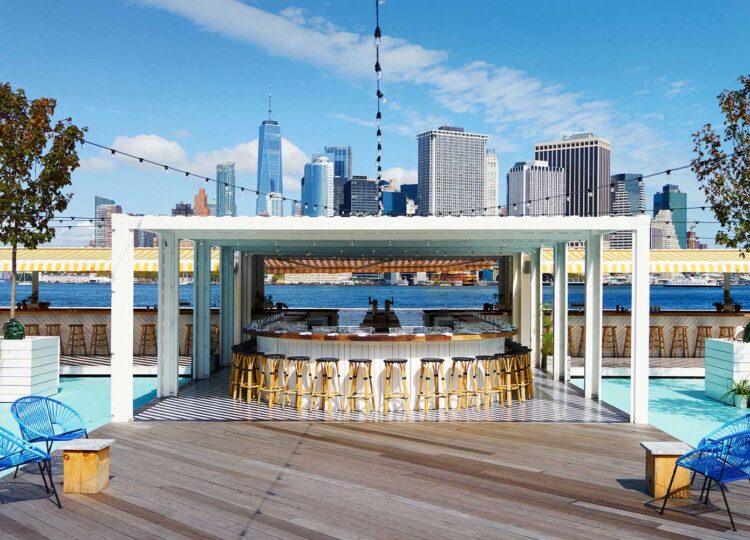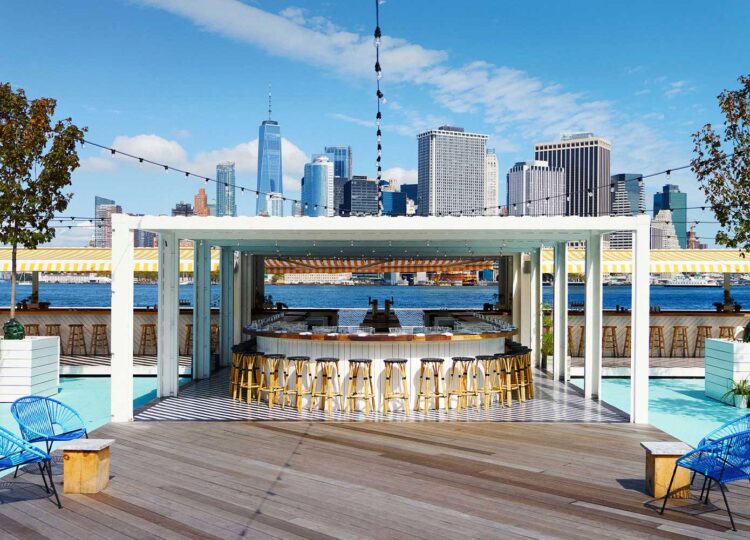 Portia Munson + Frieze Sculpture
Frieze Sculpture, which opens at Rockefeller Center at the end of April, will be presenting works by 14 international artists including Goshka Macuga, Ibrahim Mahama, Joan Miró, Paulo Nazareth, Sarah Sze and Hank Willis Thomas. Inside 45 Rockefeller Center, Art Production Fund (small, shameless plug here) continues our Art in Focus series with vitrine installations by Portia Munson, which feature the artist's decades-old collection of all things pink: from shoes to dolls to My Little Ponies — hundreds of items to stare at as they explore the installation. It's a major opportunity for a game of I Spy!
The treat:
Try Ralph's Coffee truck, which serves cookies from a vintage Citroen truck, followed by a visit to FAO Schwartz or the Lego Store.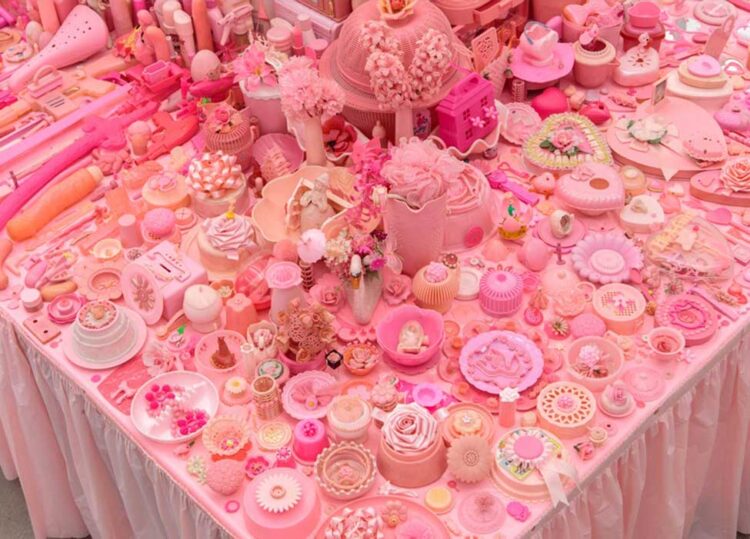 "Play It Loud" at the Met Museum
The Met is finally embracing rock with this exhibition featuring instruments from Bob Dylan, Jimi Hendrix and Led Zeppelin. And if your kids are like mine, they will love checking out the ornately painted and uniquely constructed gear including Ringo Star's first Ludwig drum set, Don Felder's "Hotel California" double neck guitar or Lady Gaga's piano.
The treat:
Wander over to Conservatory Water (near 72nd street in Central Park) to watch the model boats racing. Grab an ice cream from a pushcart and enjoy some people-watching. Plus: If you've read "Stuart Little" to your kids, they may recognize the pond as the scene of his yacht-racing adventures.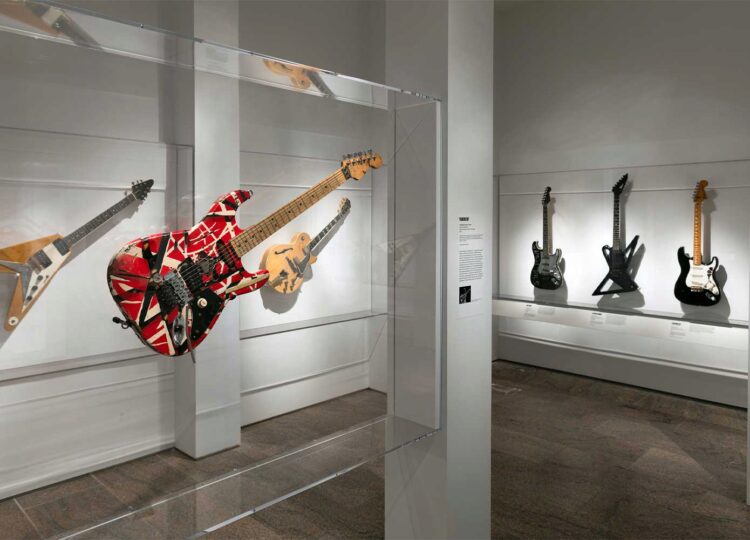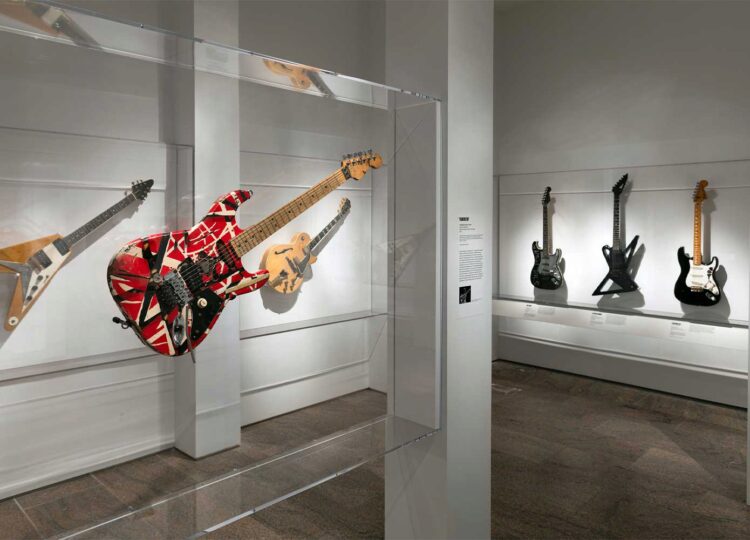 Urs Fischer at The Brant Foundation
Jump in the car for a trip to The Brant Foundation in Greenwich, Conn. The Brant Foundation is free, open to the public and incredibly child-friendly. Set on a polo field, the foundation always opens a high-level exhibition in early May. This year, it's Urs Fischer. Before you go, check the website for kids' activities related to the exhibition, and please note an advanced reservation is required.
The treat:
On the drive back into New York, stop for lunch and enjoy dino sliders at the classic Dinosaur BBQ in Harlem. Burgers + Paleontology= Good Times.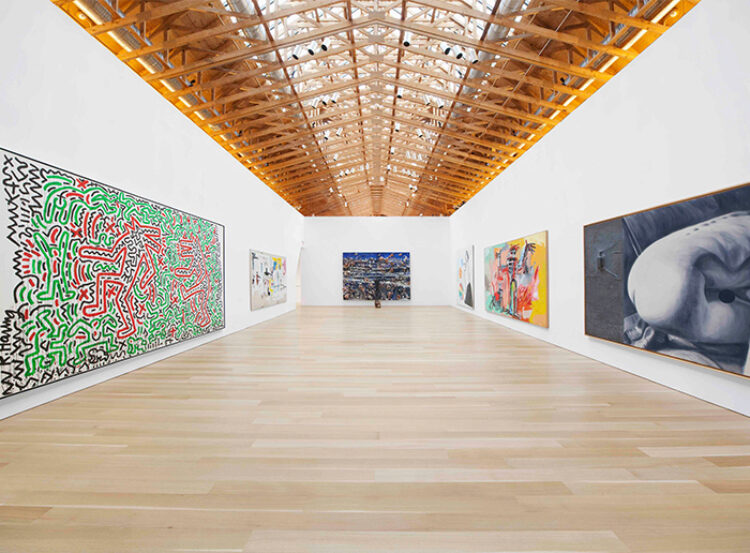 Getty Villa
Visiting the Getty Villa, or what Angelinos call the "old Getty," is like time traveling, so the adventure for kids begins as soon as you enter the property. Explore the villa, the courtyard and surrounding gardens. Be sure to check out the ancient Egyptian gallery, where my son stood for a good while watching and re-watching the layers of mummy wrapping. Like the Getty Museum, the Villa also does an excellent job engaging kids with their family room, which is filled with interactive projects related to what the kids will see in the galleries. Why not color your own Greek vase? Kids can make art, act out a parade scene and explore treasure hunt walls. Tired kids (or parents) can take a break in a bed from the 18th century.
The treat:
After the Getty, drive north for lunch at Malibu Farm. While there, take a walk on the pier and stare at the ocean. There's no better way to tire a kid out that a run on the beach!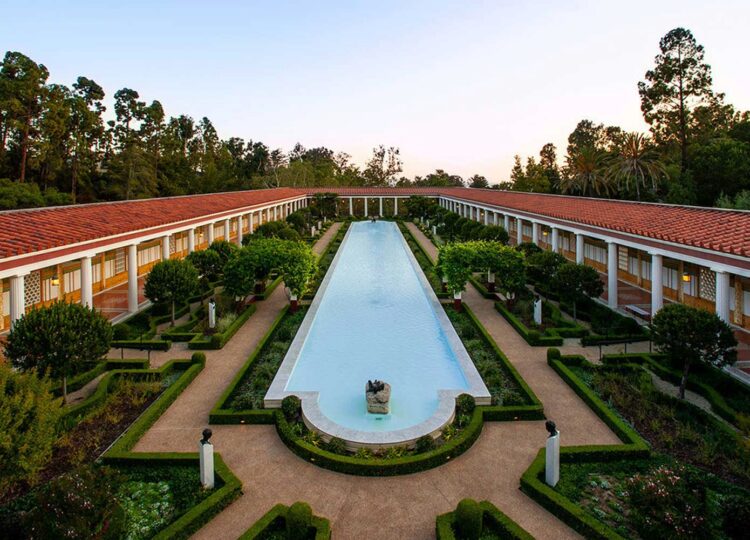 Kehinde Wiley at the Santa Barbara Museum of Art
Start the day at the Santa Barbara Museum of Art where you can check out Chris Kallmyer's Commonfield Clay multimedia installation, which invites viewers to activate the work. And don't miss Kehinde Wiley's monumental painting Equestrian Portrait of Prince Tommaso of Savoy-Carignan. Long before the artist was commissioned to paint Barack Obama's official presidential portrait, he was well-known for referencing old masters and placing African Americans into their classical scenes.
The treat:
After the museum, spend the afternoon outside at the Ganna Walska Lotusland botanic garden. Note: Reservation is required. Your kids will LOVE visiting the topiary garden, which features 26 topiary animals.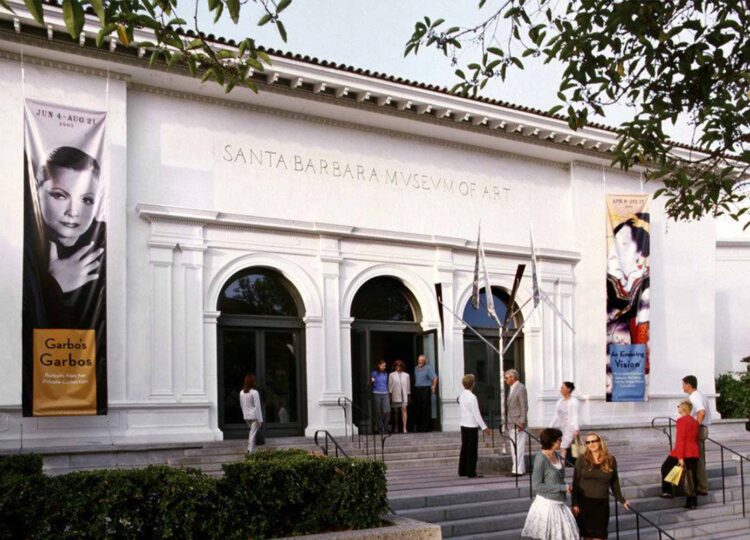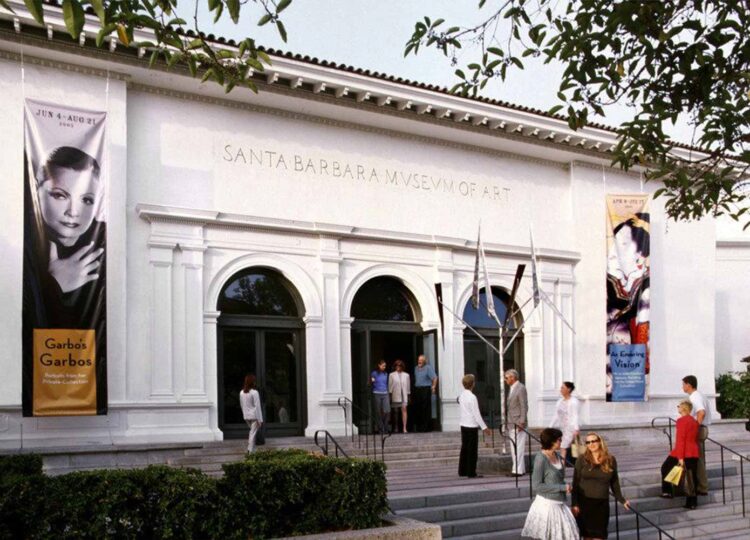 Skirball Center
First, treat yourself and take your kids to see "Black Is Beautiful: The Photography of Kwame Brathwaite." Your kids may need a little prompting to focus on the stunning photos from the 60s, so ask them about specific details such as where the figures are standing, what they are wearing, etc.
The treat:
After the photography exhibit, bring your kids to the interactive Noah's Ark installation. It's like jungle gym meets children's museum. The exhibit is so popular that entries are timed in two-hour increments. It's often sold out, so book your visit in advance.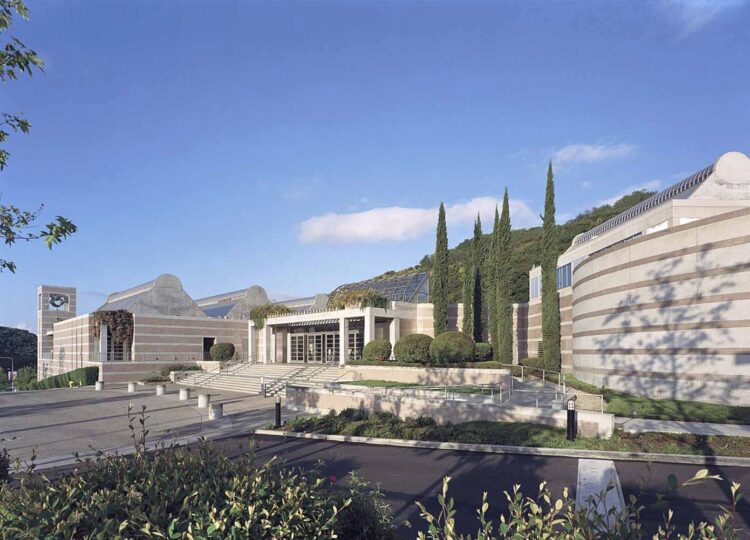 Sheila Hicks
Pick up the museum's "Explorer Kit," which will help your child engage with the work in a fun way. The Bass Museum also offers weekly art programs for children, which are definitely worth scheduling your visit around. The Hicks exhibition which opened April 13, features her impressive fiber sculptures. The colorful and monumental installation made its debut at the Venice Biennale in 2017. After visiting the museum, wander through Collins Park to check out Jim Drain's chess-table sculpture, an interactive sculpture inspired by chess tables found in public parks.
The treat:
Head to Ocean Drive Sugar Factory for giant burgers and insanely over the top milkshakes. This may be a one-time-only experience for you and your kids, so enjoy it while it lasts! P.S. They also serve adult beverages if needed.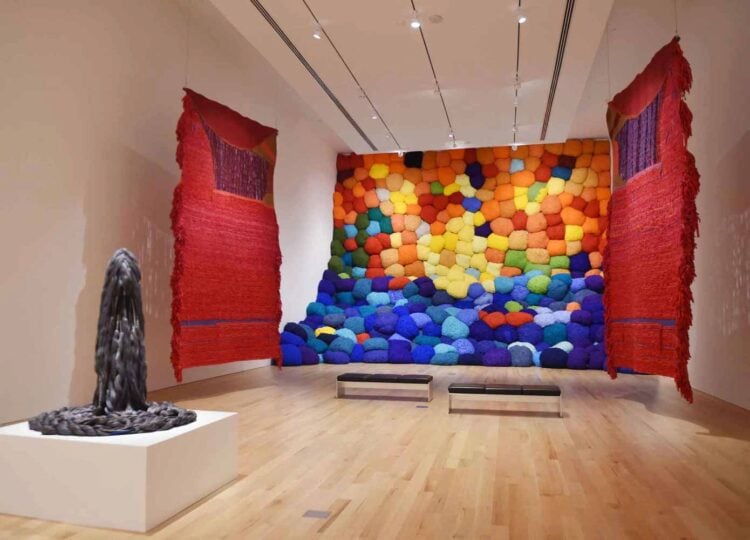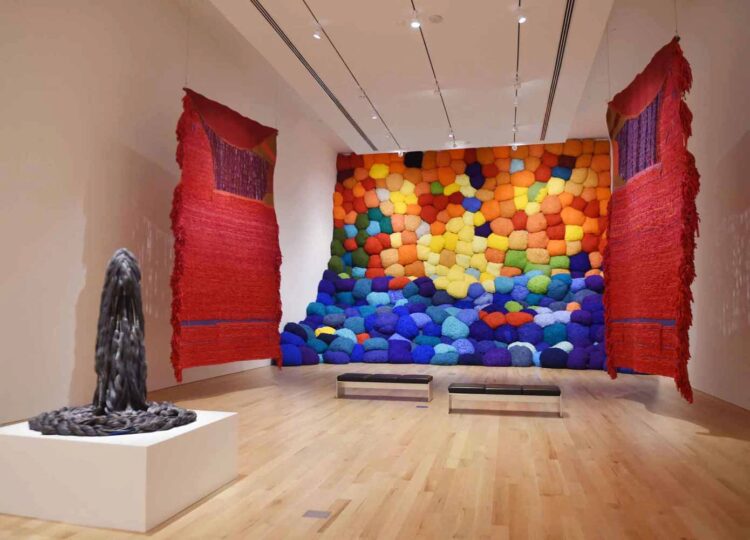 Wynwood Walls
Before Miami gets too hot, take an afternoon stroll through Wynwood exploring the Wynwood Walls. The graffiti walls, with their bright colors and massive size, are certain to inspire your kids. Take a wander a bit further to the Margulies Collection at the Warehouse, to view an impressive private contemporary collection with tons of work your kids will enjoy, including pieces by Ernesto Neto, Barry McGee and Jennifer Steinkamp. The warehouse setting is always an exciting contrast to more formal museum settings.
The treat:
Follow the scent of fresh bread to Zak the Baker. Try a cream-cheese toast and slice of chocolate babka.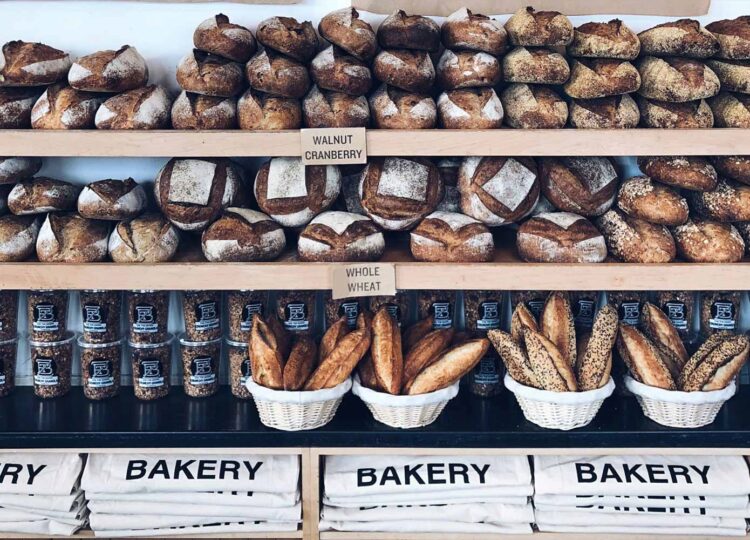 The Nasher Sculpture Center
It's almost always a good idea to pair kids and sculptures, large-scale ones I mean. There is a ton to explore at the Nasher both inside and out of the museum: Claes Oldenburg's soft sculpture of a typewriter eraser (a throwback conversation with your kids for sure), John Chamberlain's crushed-cars and Richard Serra's monumental steel works.
The treat:
After the museum, take a walk over to Klyde Warren Park and grab lunch from the legendary food trucks. Then, hit the awesome Imagination Playground on the Great Lawn and the Children's Park.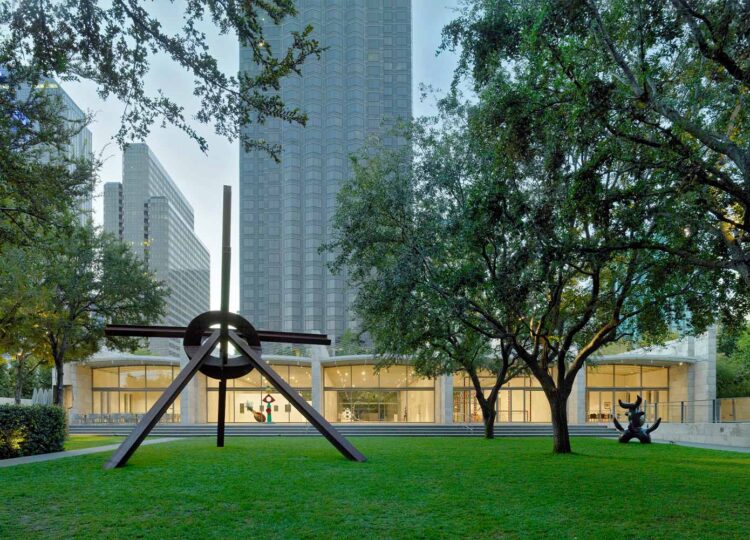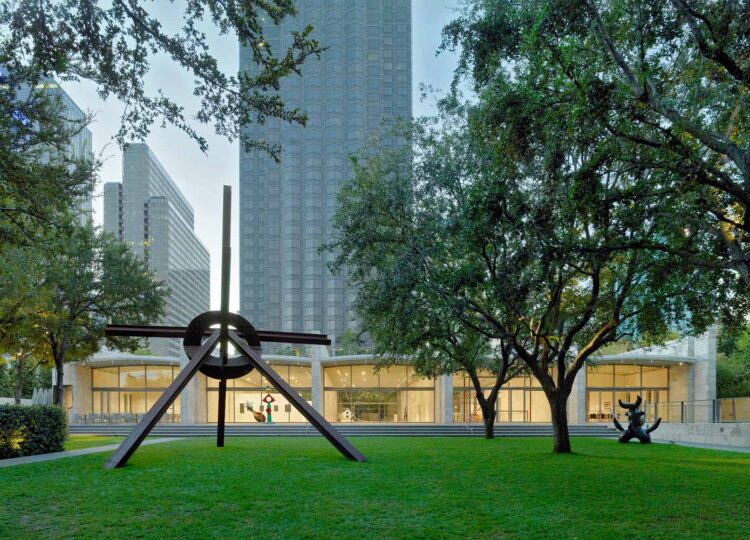 Barnes Foundation
If you don't live in the immediate area, the Barnes Foundation is the perfect overnight trip from NYC. Dr. Barnes began collecting in 1912 after making a fortune in the pharmaceutical business. He sent his friend — the artist William Glackens — to France with the mission to purchase the best avant-garde works he could find. He came back with works by Pablo Picasso, Vincent Van Gogh, Henry Matisse, Amedeo Modigliani and Pierre-Auguste Renoir.
Pick up one of the ArtSee maps to help guide your child's experience. The museum also provides iPods for self-guided tours, including ones for children! Have your kids tell you about what they see.
The treat:
Take the short walk over to the Academy of Natural Sciences where your kids can check out dinosaur skeletons and participate and an interactive fossil dig. There are also butterflies and live animals to meet, plus so much more to discover.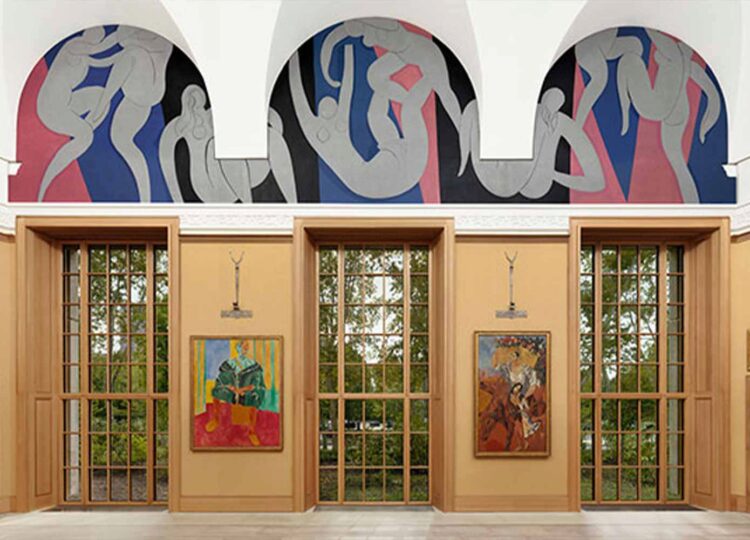 Casey Fremont is the executive director of Art Production Fund, a non-profit that commissions and produces ambitious public art projects, expanding awareness through contemporary art. Follow her art-filled adventures on Instagram @caseyfremont and @artproductionfund.