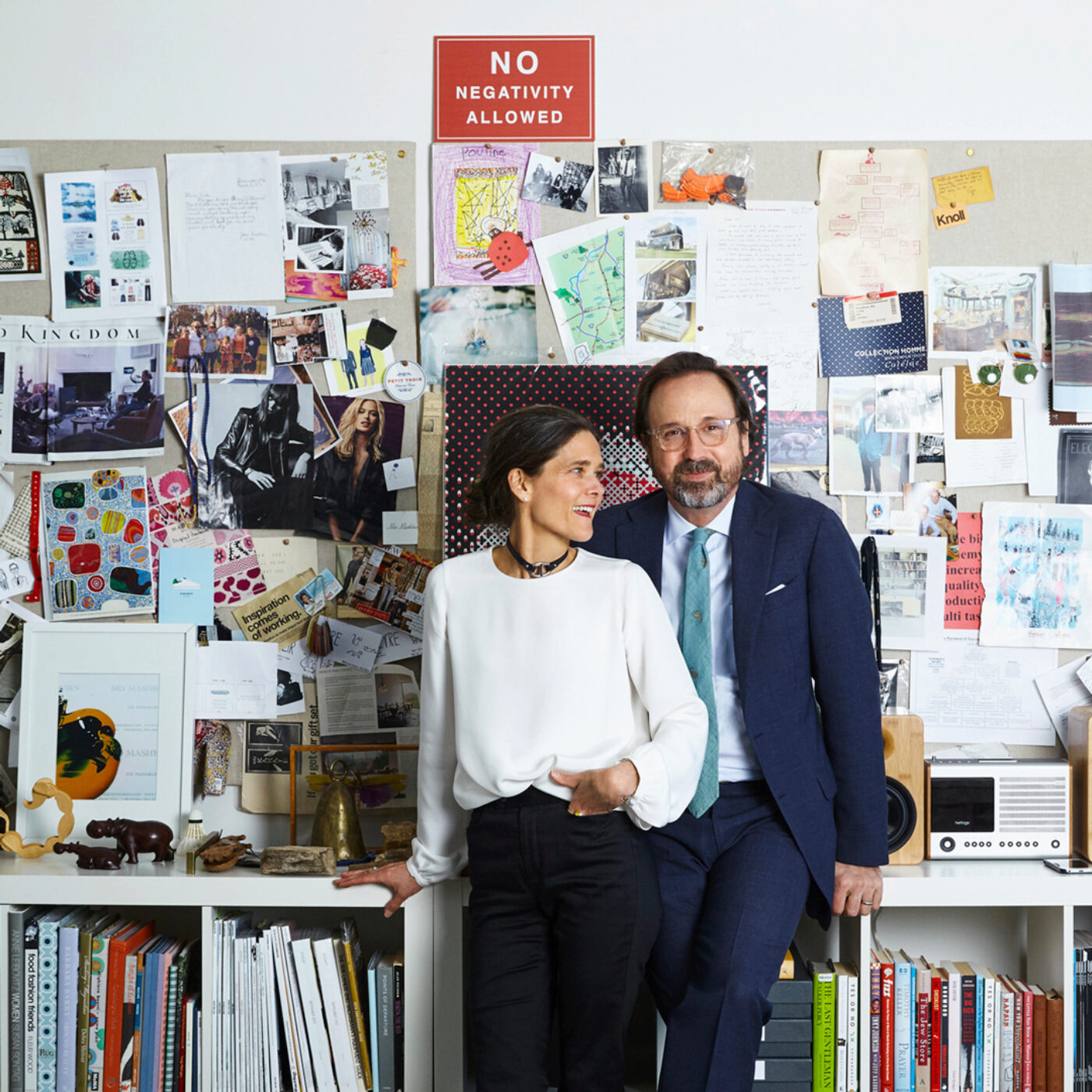 Sid & Ann Mashburn
An Insider's Guide To (Kid Friendly) Atlanta
Sid & Ann Mashburn are the husband & wife design duo with their own eponymous clothing lines, plus a new adorable children's line called
Kid Mashburn.
They raised five girls in New York City, Wisconsin, California, Virginia, and Atlanta, and while their youngest is a newly-minted college freshman, they certainly know a thing or two about how to navigate a city with little ones. Here, the two share their favorite kid-friendly spots in their adopted hometown of Atlanta.
Photography

Will and Susan Brinson
Written By

Sid & Ann Mashburn
Train-spotting, Ice Cream & Shopping @ West Side Provisions District
Our flagship stores are located in the West Side Provisions District, which is a very cool collection of early 1900s industrial buildings filled with some of our city's best restaurants and bars and stores. There is a spectacular footbridge overlooking the railroad tracks, so it's a fun place to just sit and watch the trains pass by under your feet. Simple pleasures. An ice cream cone from Jeni's is a nice reward for good behavior. The fact that there is a line is actually a bonus – family time! Our own shops are here and in addition to all things Mashburn, we have a newish wing for coffee, books, home and kids.
Hikes & Walks & Parks (in-and-out-of-town)
When you fly into Atlanta, it looks like you're landing in a city in the trees. It's incredibly lush, and great for year-round activity. If you are feeling woodsy, check out the Chattahoochee trails (along the Chattahoochee River) or, if you are more of an urban explorer, our Beltline trail is a network of walking paths that connect different neighborhoods lined with public art, markets and cafes. Plus, Kennesaw Mountain & Stone Mountain are relatively short drives, and we have a spectacular green space in the center of the city—Piedmont Park— that is our version of Central Park. (Or at least the next generation's version… it was partially redesigned by the sons of Frederick Law Olmsted, who designed Central Park.)
Chef's table @ the Waffle House
Open kitchen concept? Breakfast all day? Great juke box? The Waffle House is a Southern institution, and essentially available entertainment 24 hours a day. (It was started right here in Atlanta!) It feels old school for grown ups, and more live action theater for kids, with retro globe lights and the sounds and smells of line cooks manning the grill top.
Exploring Art (and other fun things) @ at the High Museum
We love the High Museum. Designed by Richard Meier, it's been a culture anchor on Peachtree Street for years and is home to some 15,000 works in its permanent collection. They just opened the spectacular new Greene Family Learning Gallery—2,000 square feet filled with innovative digital paint splatter walls and immersive nature rooms. Trust us, it's great. Bonus on Thursday: kids get in free!
Casual dining from a fine dining chef @ Little Rey
We love Little Rey, the new habit-forming Tex-Mex spot from Atlanta's dining maestro, Ford Fry. It is bright, quirky and cool inside and has a fantastic wrap-around porch for the good weather months. (Which, in Atlanta, is almost all of them!) Besides all the truly delicious tacos (Ford is from Texas!), there's a walk-up window for both soft-serve ice cream and margaritas (frozen or on the rocks.) Everyone wins.
Taking in a Braves Game @ the Battery
When the Braves relocated to Cobb County from their long-time downtown home of Turner Field, it didn't sit well with everyone. But you can't argue with the kid-and-family friendly environment the Braves have built from scratch at SunTrust Park and its adjoining development, the Battery. Great restaurants for parents (Garden & Gun Club, Antico Pizza) and all kinds of excitement for kids: a zip-line, climbing wall, green space for playing, live bands, a giant Braves symbol made of LEGOs…and oh yeah, the actual baseball game. America's pastime!