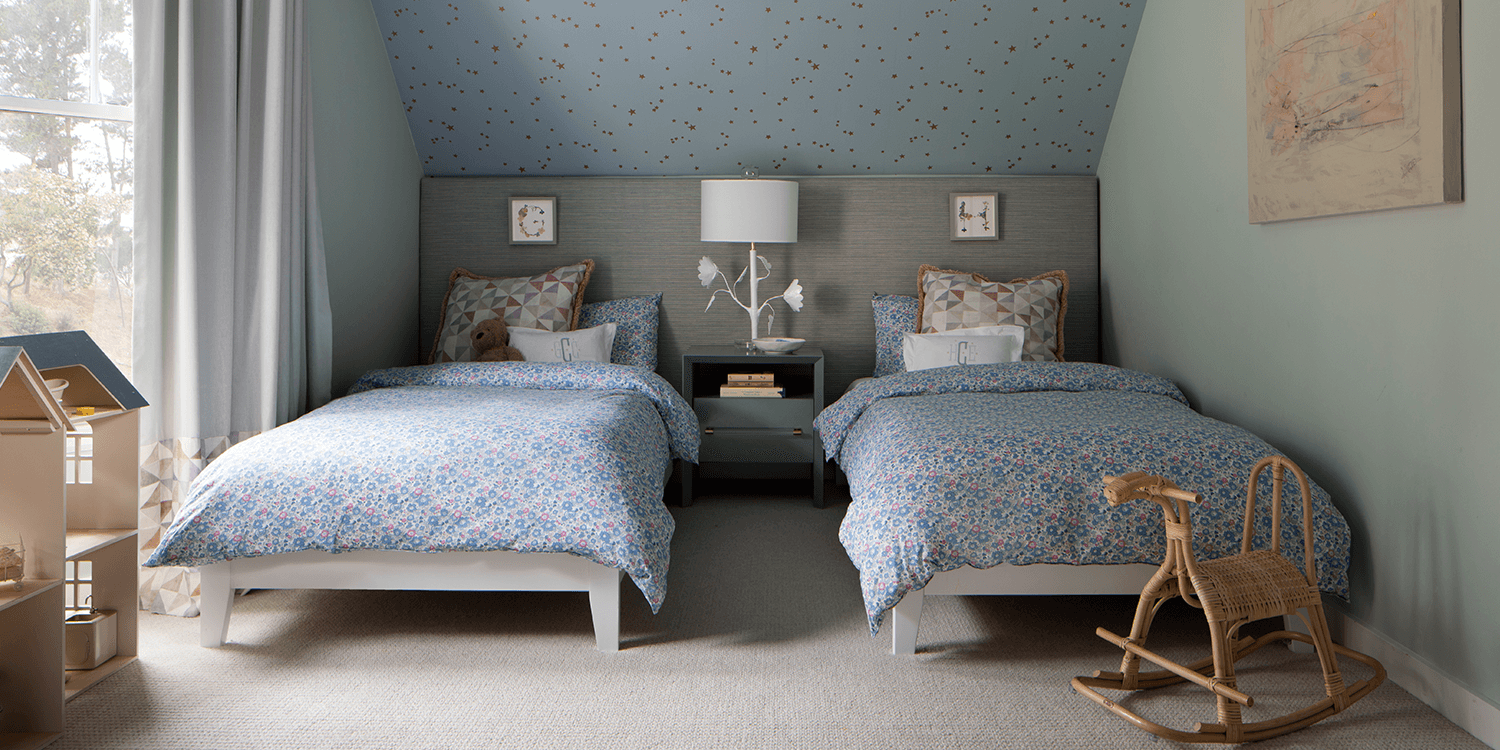 World of Little Interiors
Marea Clark on Designing Inspiring Kid's Spaces
Ever wondered how to design spaces for kids with their style and needs in mind without ending up with a Paw Patrol-themed bedroom? We caught up with Bay Area interior designer Marea Clark to discover how to create comfortable, sophisticated kids' bedrooms where kids flourish.
Interview By

Katie Covington
Hi Marea! Your firm, Marea Clark Interiors is known for combin ing a Southern sensibility with the ease of California living. We love how this shows up in the way you design nurseries and kids' rooms. Is there something the best kids' spaces have in common?
Tactile qualities are essential in every space. Kids typically like a lot of different textures and are sensitive to fabrics. So we incorporate soft, plush pieces, ensuring no sharp edges. Having floor space for free play is impor tant, too––and cozy rugs so they can lay on the floor comfortably.
Play tent image photographed by Amy Bertrand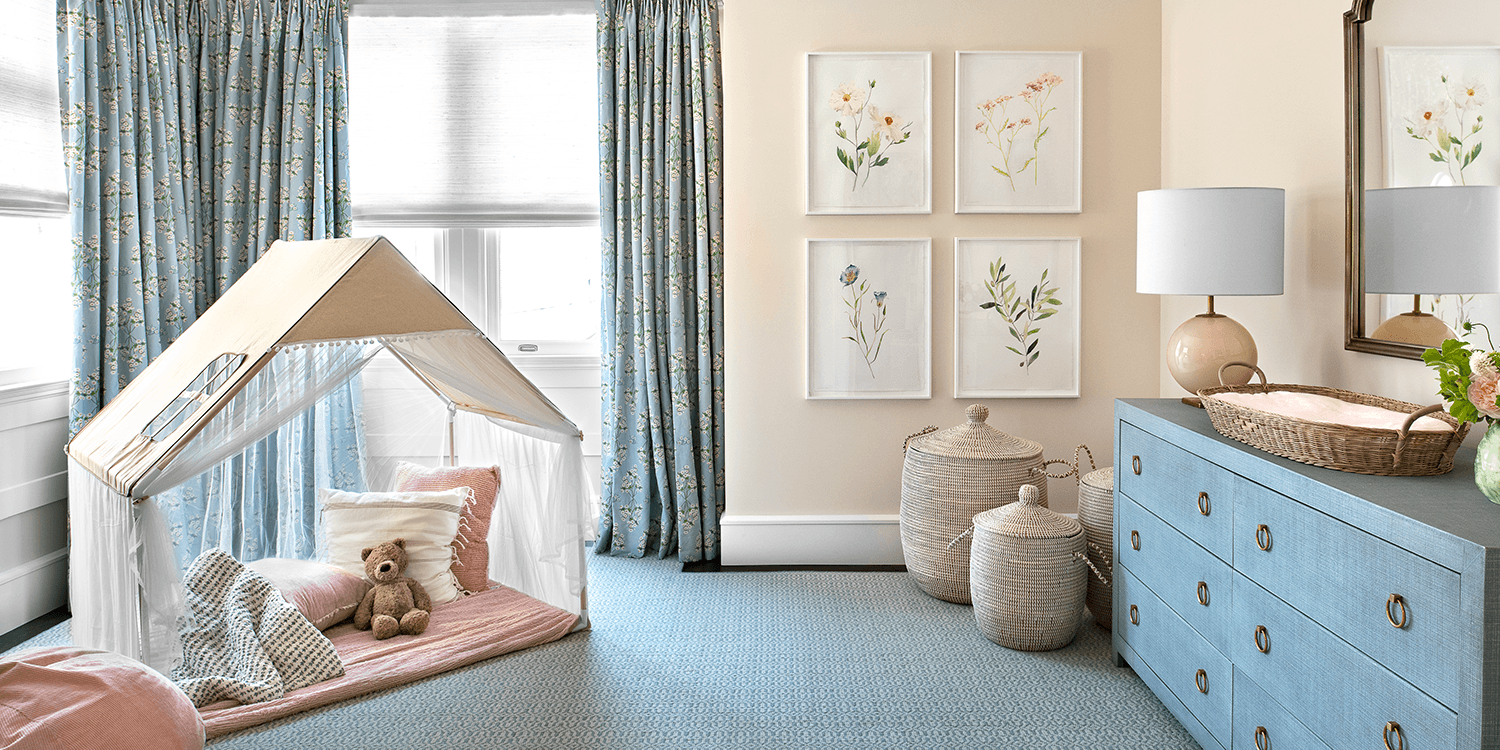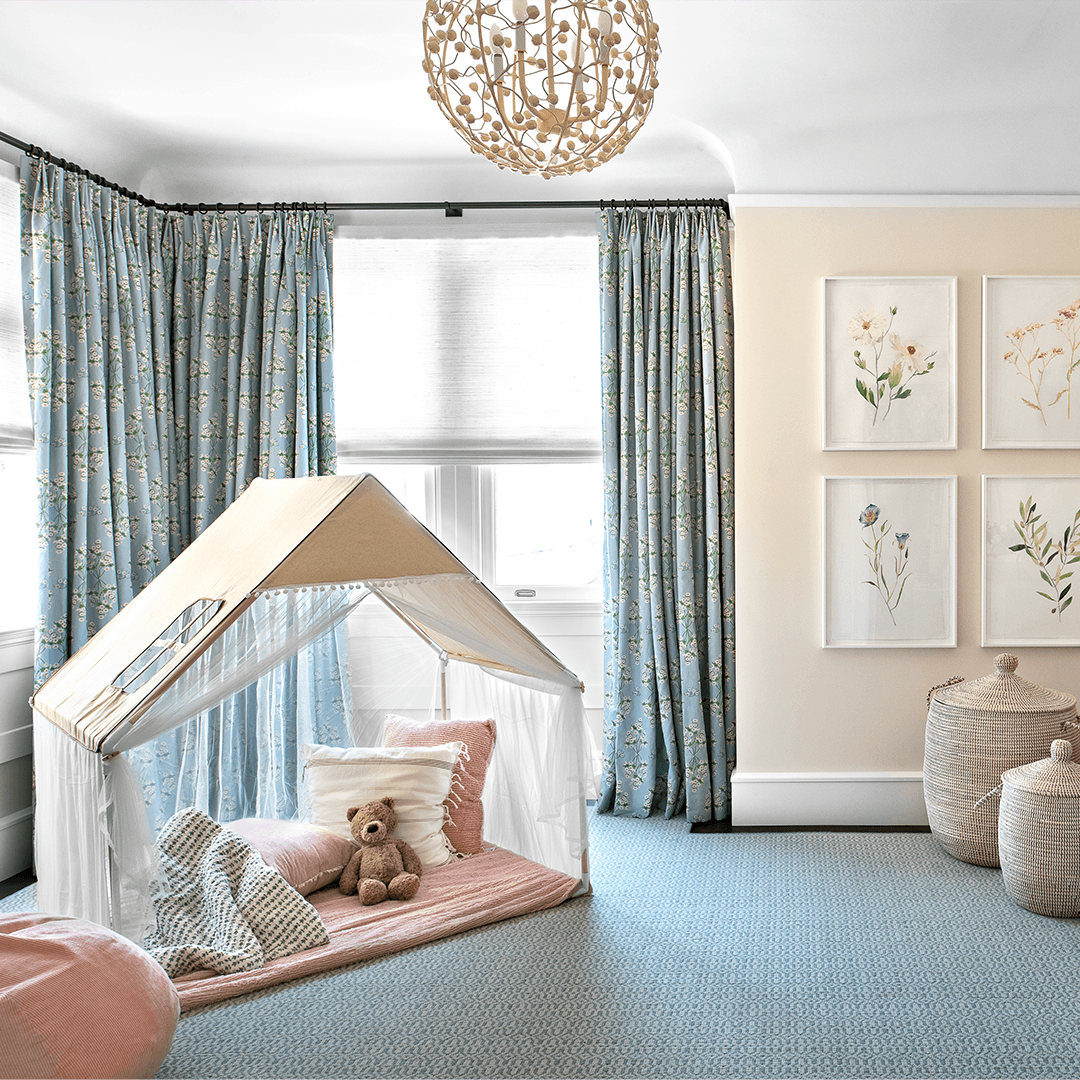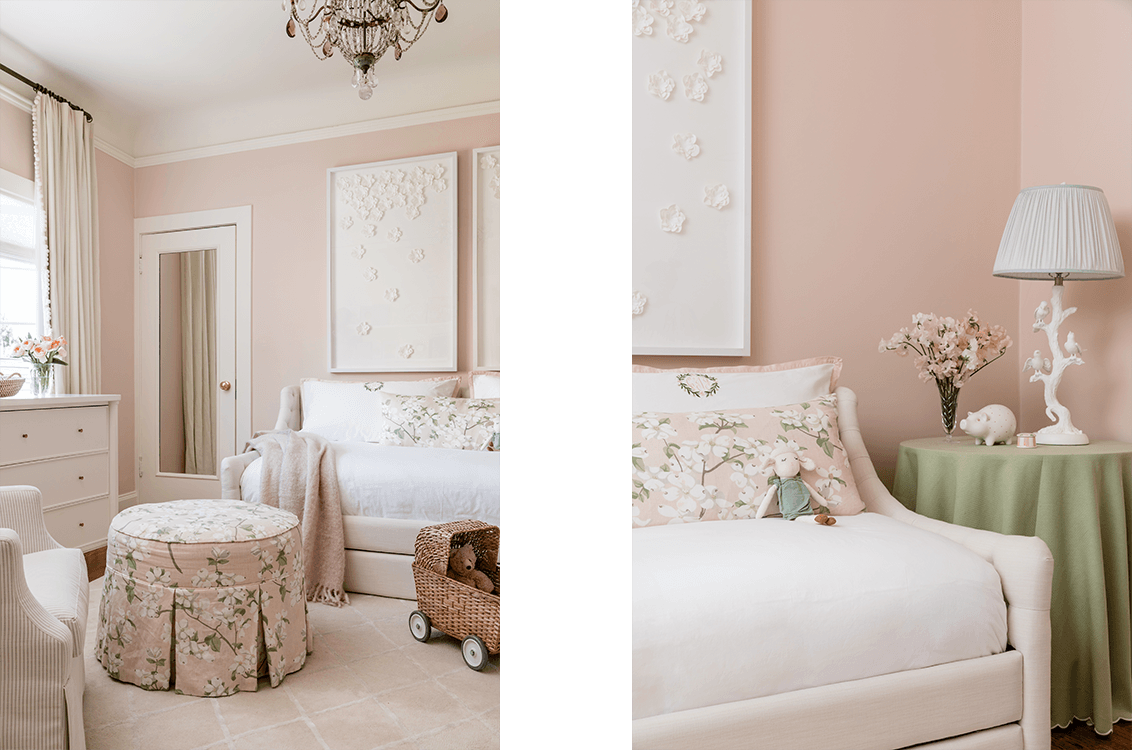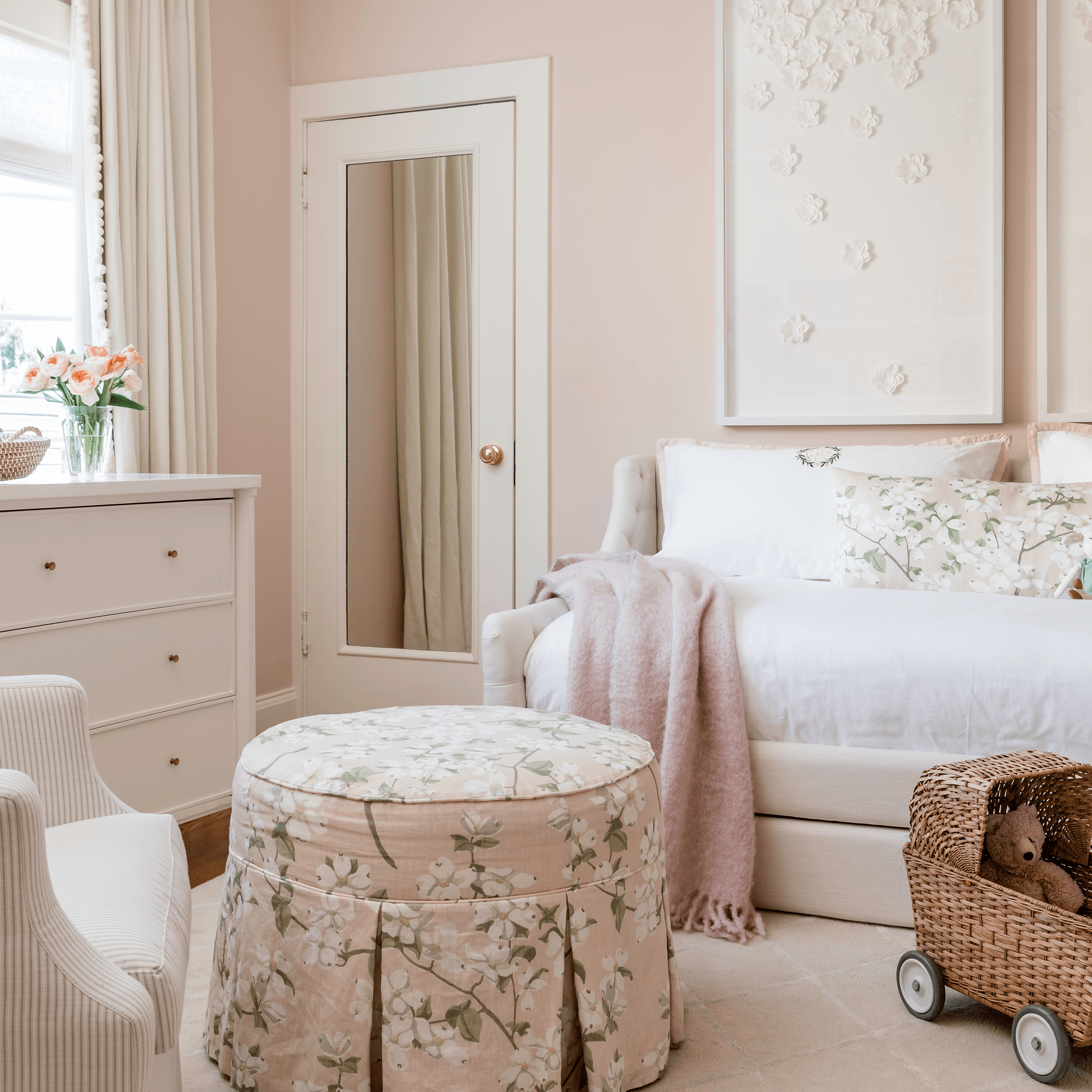 How do you give kids a sense of agency within boundaries?
The questionnaire helps us understand the complete picture of each kid, though, of course, we ignore some things. For instance, we're not going to do a Paw Patrol-themed room! If a child likes fire engine red and trucks, we'll do a lot of red and maybe a small truck pillow. We are all about overall ideas and incorporating little hits of things they are excited about, but nothing that is a permanent fixture and something you can't swap out easily. Kids change their minds too, so leaving a little flexibility is important.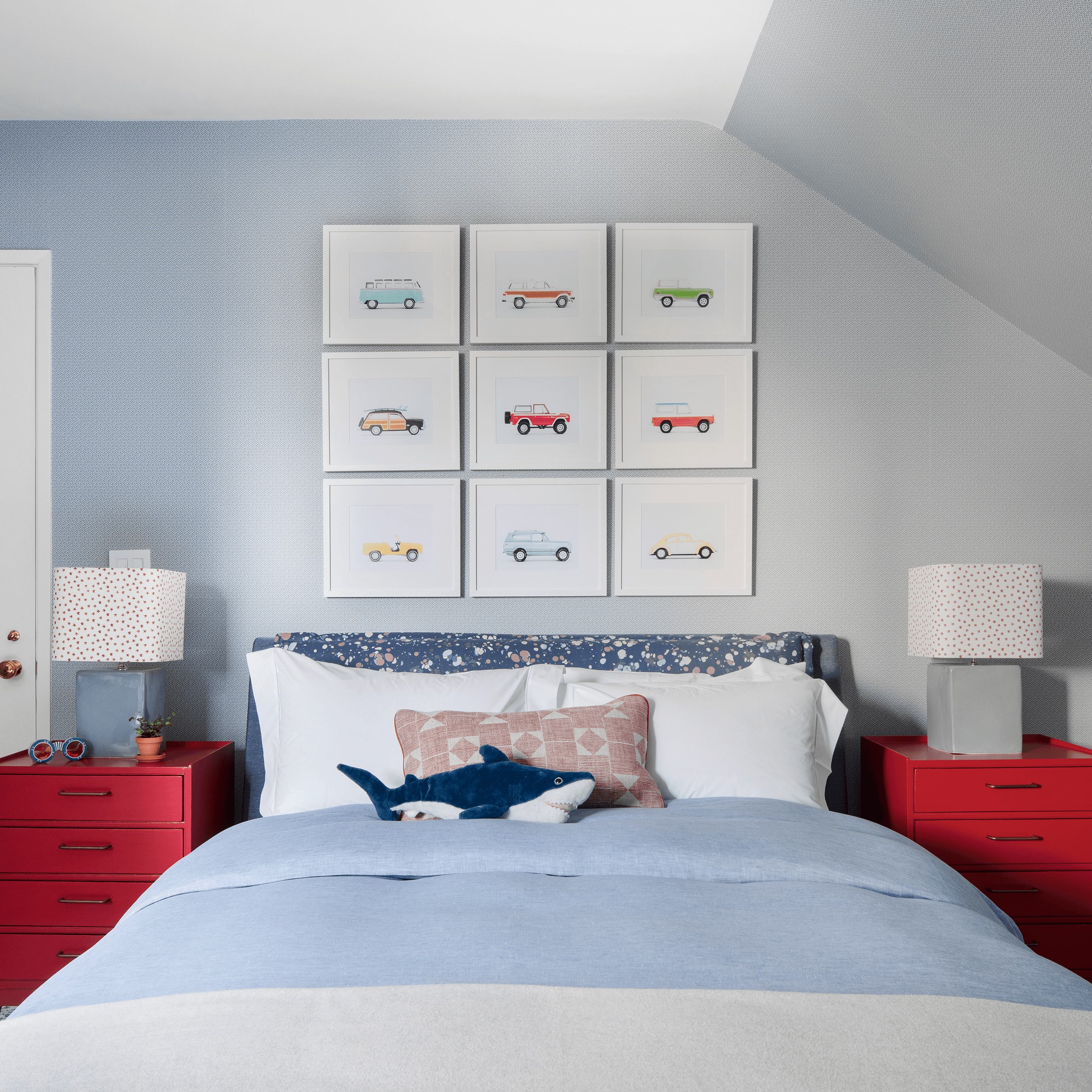 To that end, can you tell us what questions you ask kids to understand their sensibility-likes and dislikes?
We ask about their age, interests, hobbies, favorite books and colors, and what they do in their free time. For example, do they use their room to study and read or have a separate common space for activities? This information helps us figure out what to accommodate and the overall direction. We want kids to feel a sense of ownership and specialness because the room reflects who they are and is personalized.
Nursery with modern crib photographed by Isabelle Eubanks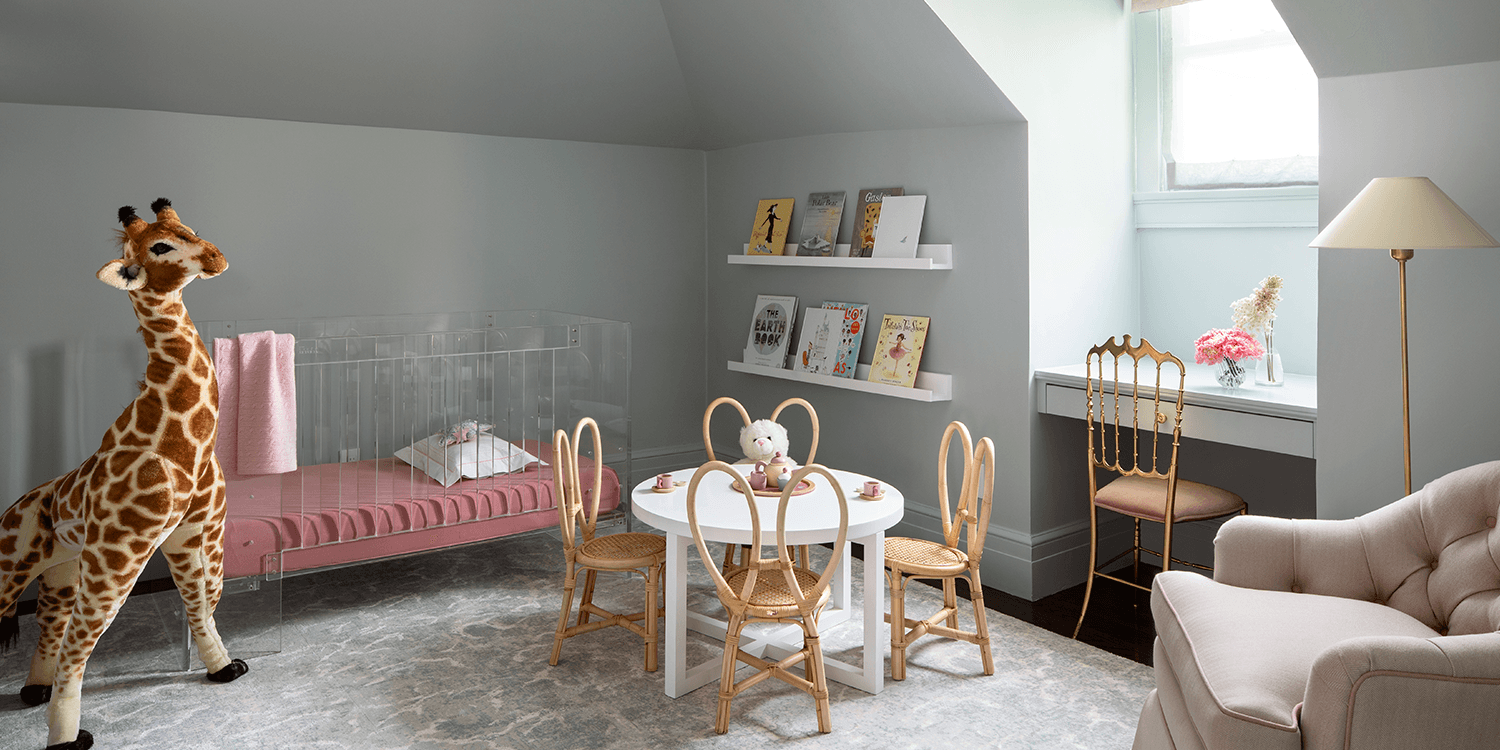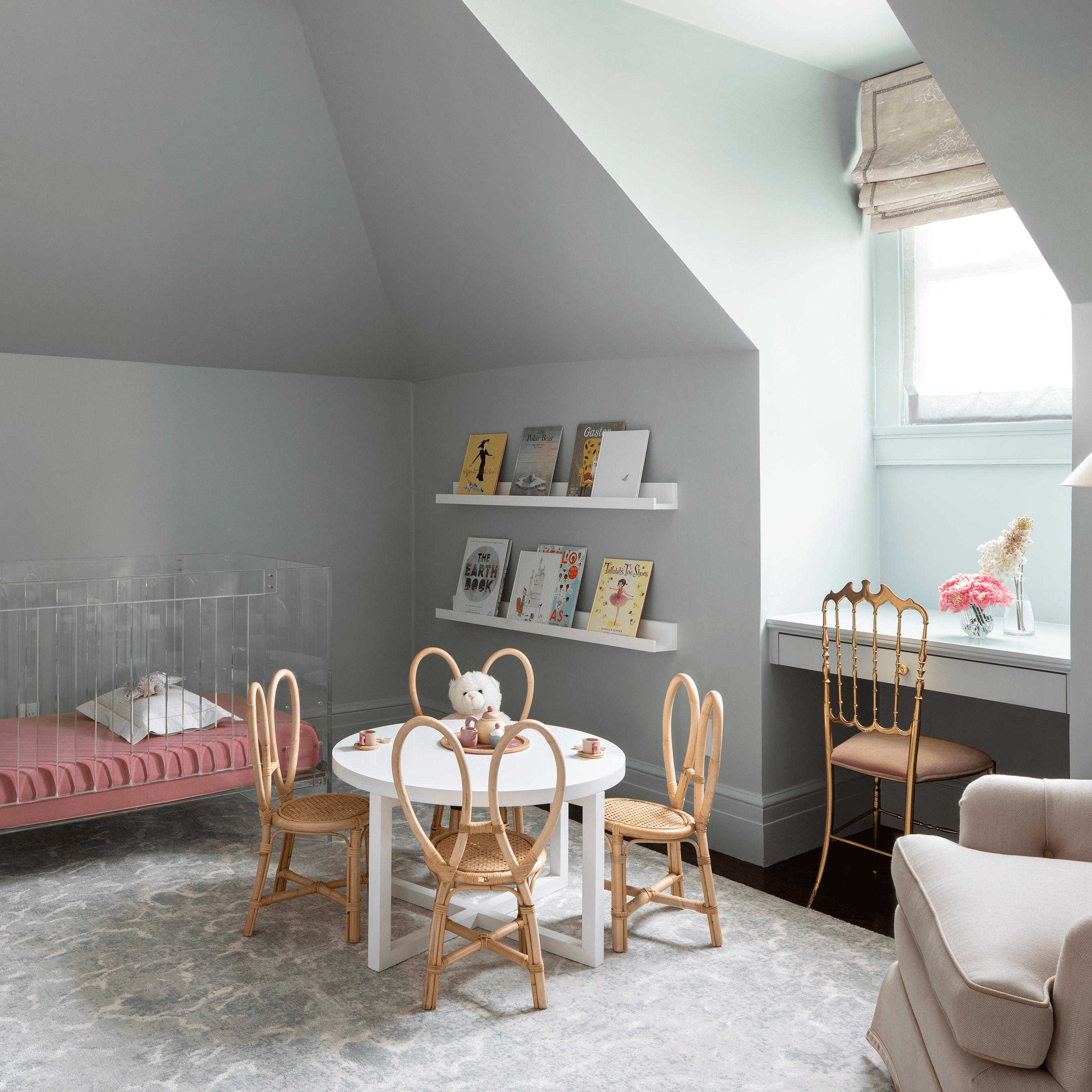 We love your use of art in kids' spaces. Is that part of your process to find pieces that will elevate a space?
Definitely! In all our projects, we source original art for every kid's room, hoping they will have it forever. Art really helps bridge the gap from a young child's room to an older, more sophisticated space.
Mauve room photographed by Isabelle Eubanks
Sitting area photographed by Paul Dyer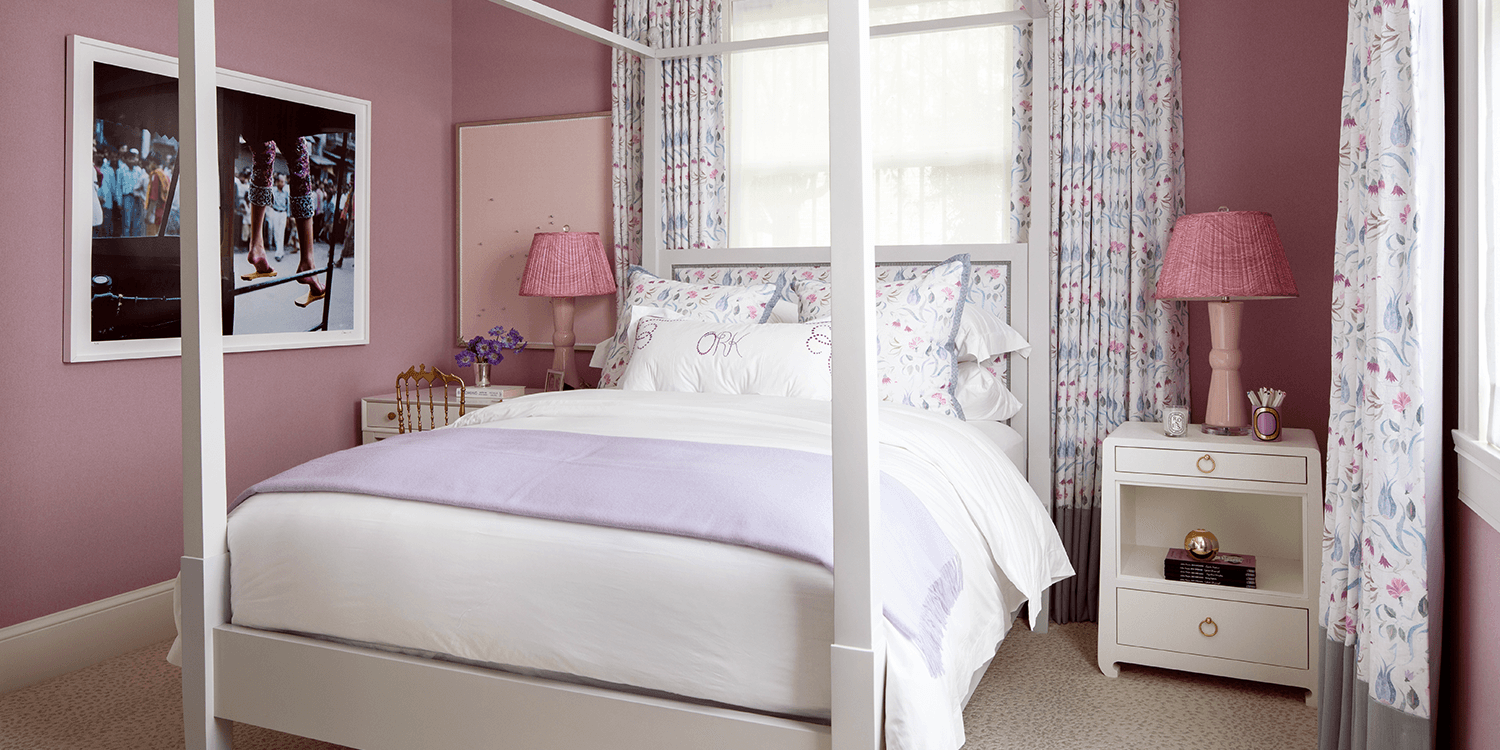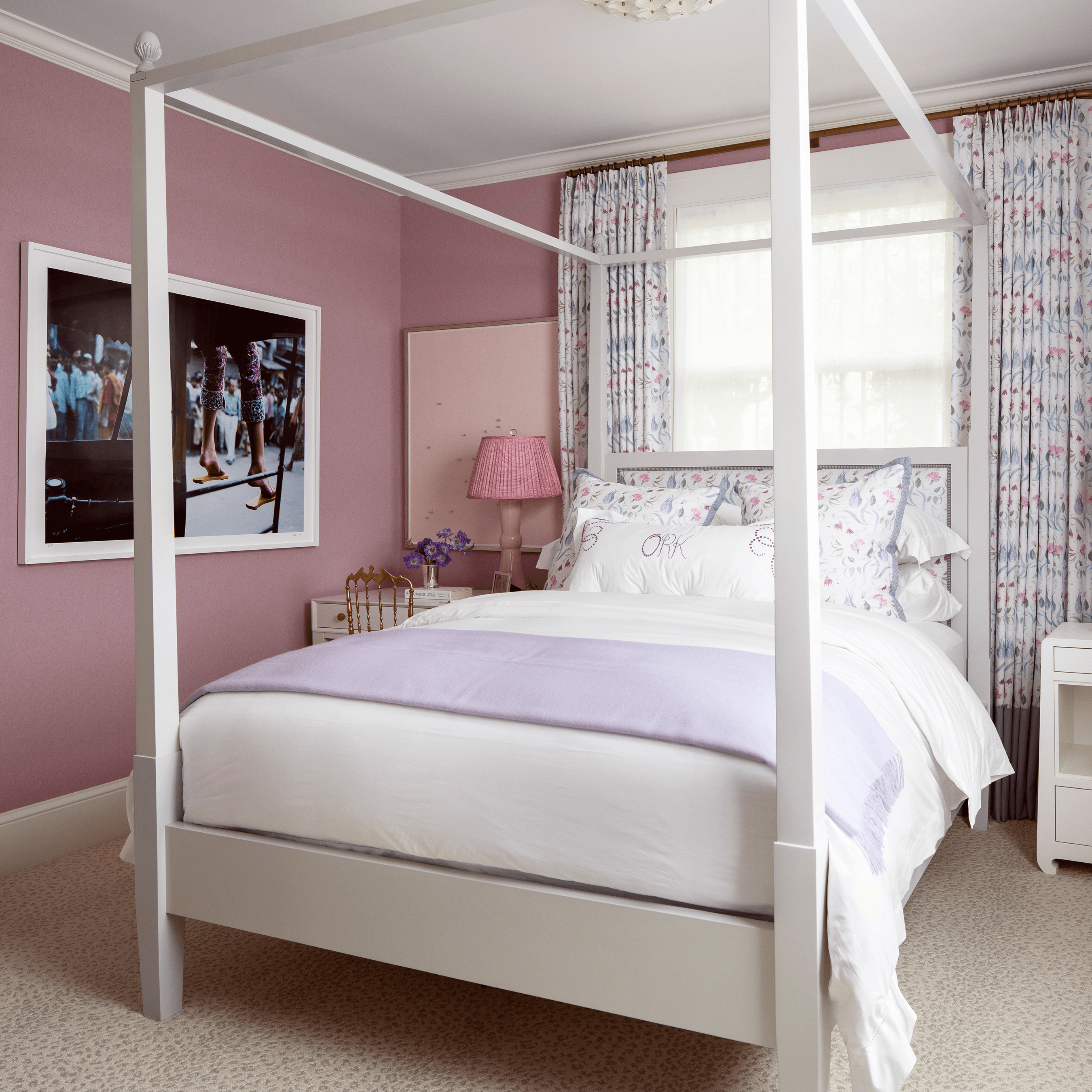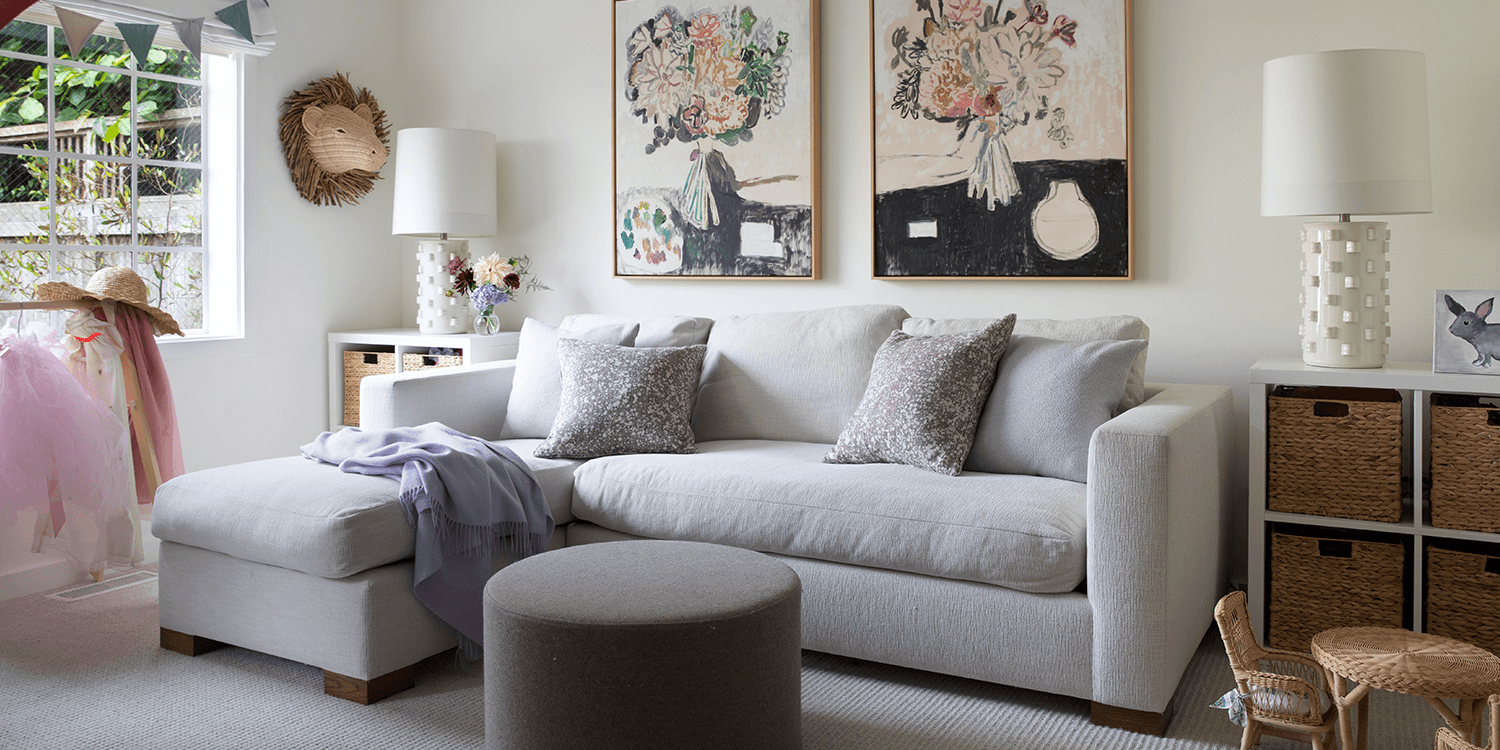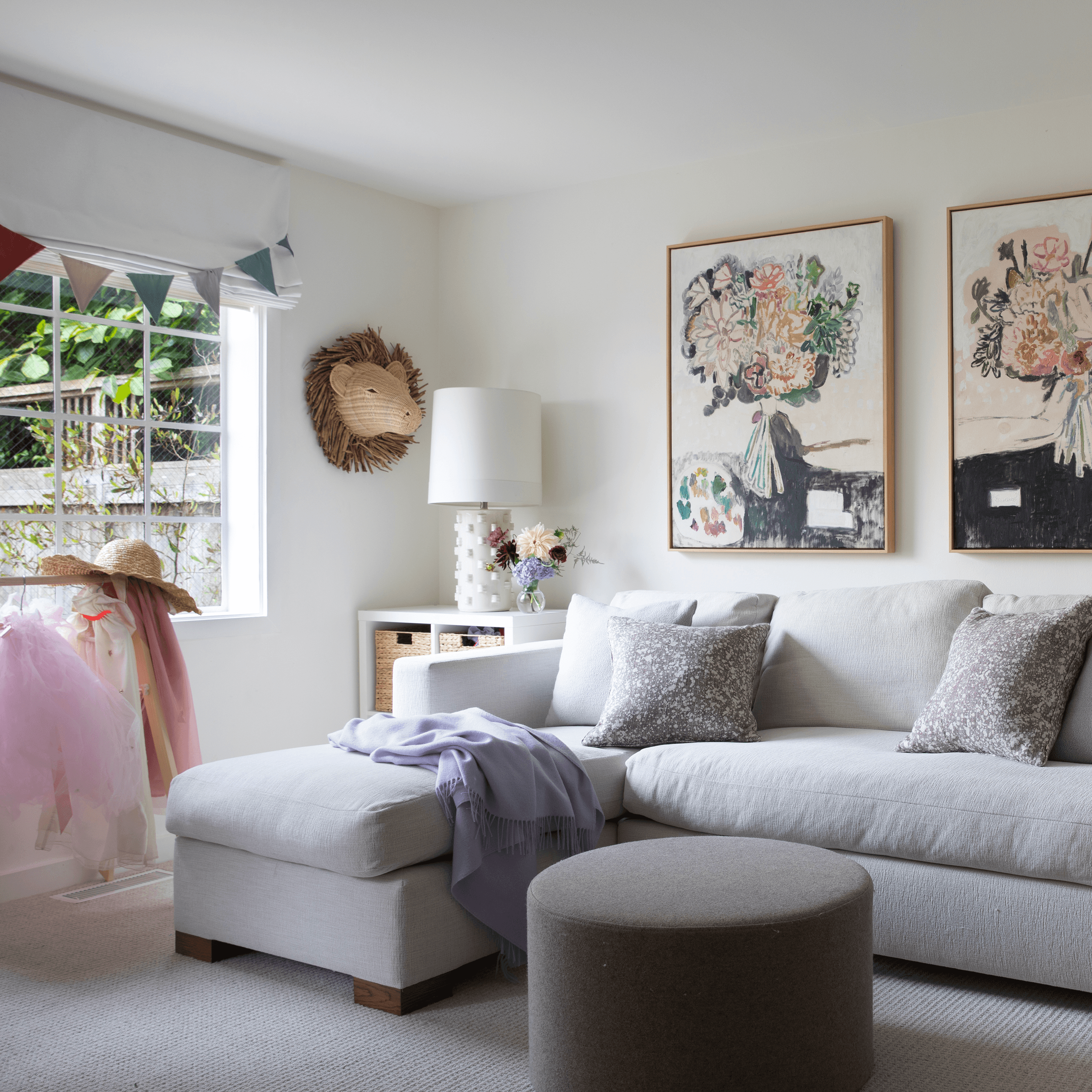 I love how you've thought about how individual kids use the space. Are there things to consider about how kids use their space?
I created the twin bedroom (my kid's room) with an anchored headboard that spans the wall. My kids are very rambunctious and active sleepers - constantly tossing, turning, and throwing their heads back - so safety informed my design. It also worked well with the slant of the wall and plays into the form of the vaulted ceiling too.
Twin's bedroom photographed by Paul Dyer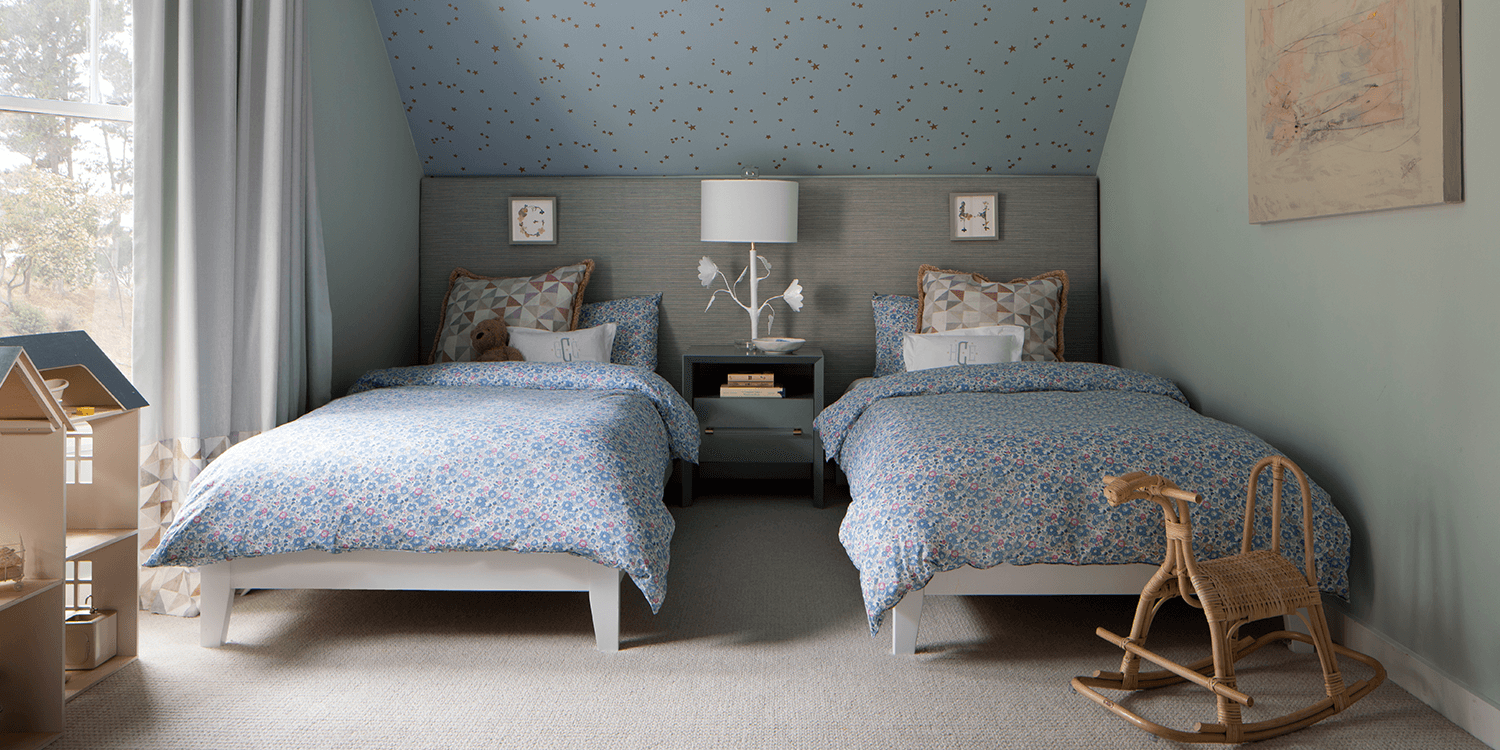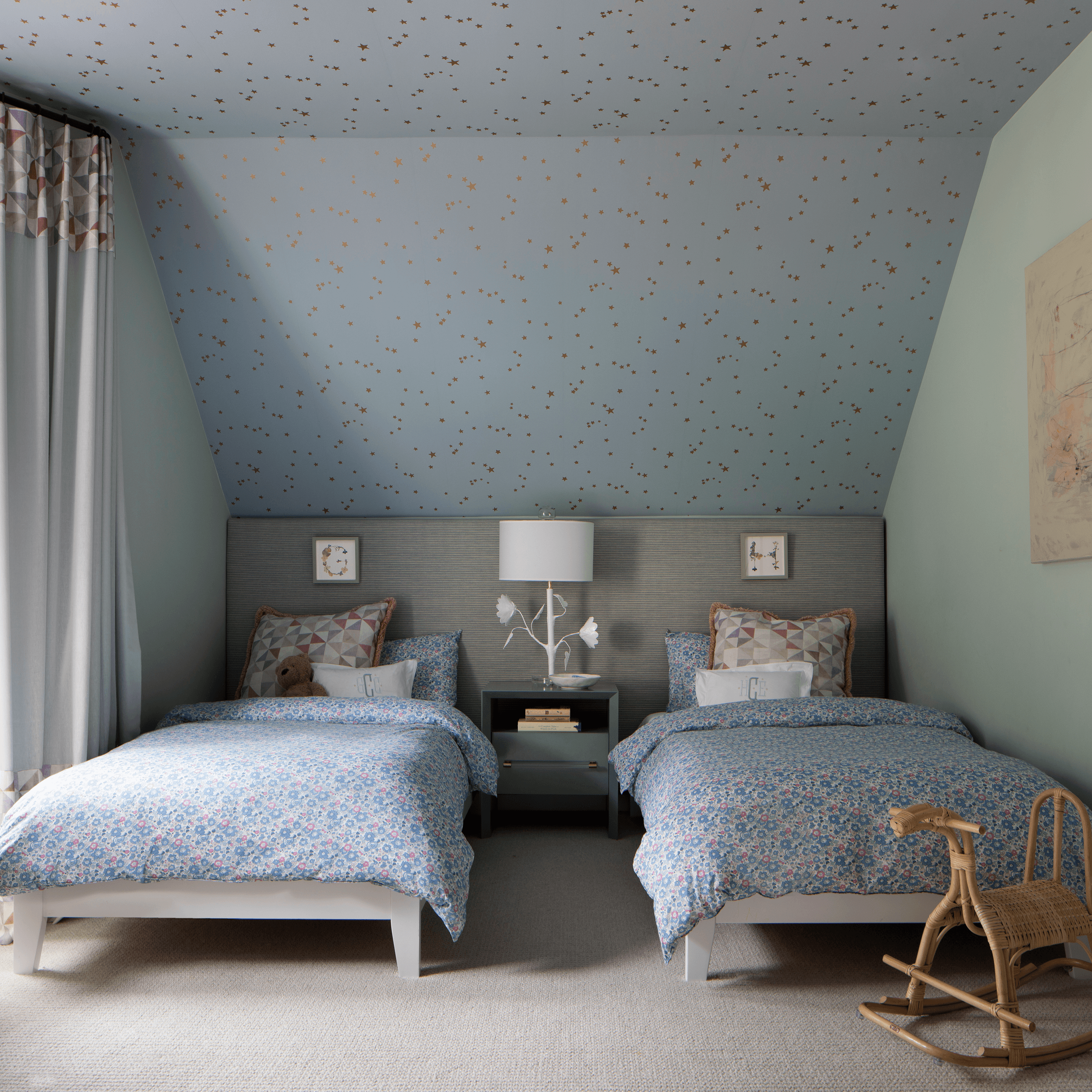 For a nursery, are you designing a space that will grow and adapt as the baby does, or should you start fresh when transitioning to a "big kid" room?
We do a mix, but typically we want them to grow and adapt, especially when the client is investing in expensive window treatments, wall coverings, rugs, etc. So we're always hoping for that balance of something that feels of their age but that they can also grow into and may need a quick refresh in the years to come.
For the twin nursery, I can see us keeping almost everything - the ceiling covering, chandelier, curtains, and even the wall color- and changing the beds as they grow.
Similarly, in the other nursery space, our hope is that the client would keep the wall color, lighting, window treatments, built-in desk and chair, along with the armchair. As the baby grows, they'll swap out the bedding and smaller toys and furniture.
Twin's nursery photographed by Paul Dyer
Marea Clark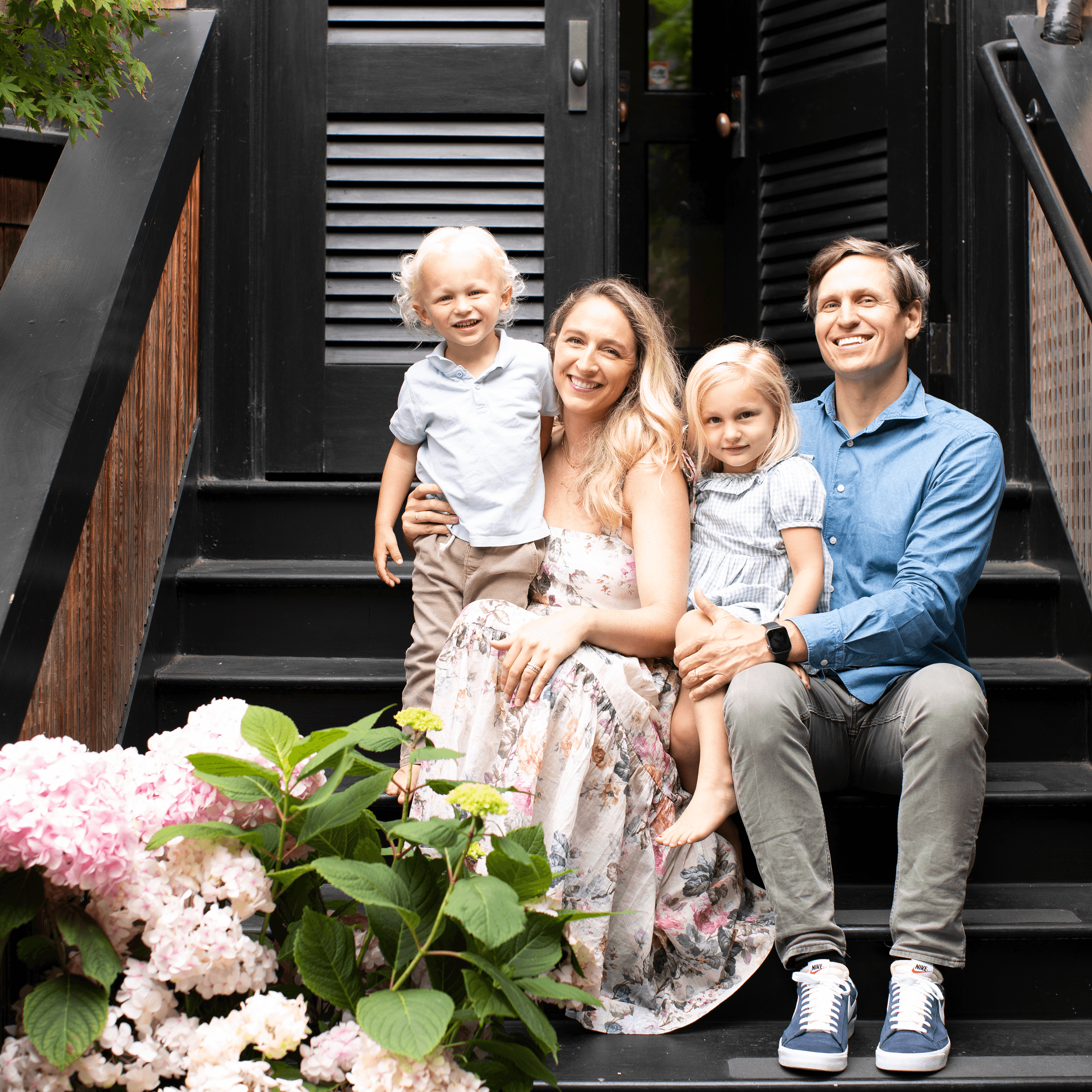 After a decade of practicing with the industry's most lauded interior designers, Marea founded MCI and quickly garnered a loyal client base in the Bay Area and beyond. Her aesthetic effortlessly combines sophistication with approachability, resulting in timeless, comfortable interiors that reflect her clients' tastes, habits, and lifestyles.
Growing up in Kentucky with a family of architects, interior designers, storytellers, and travelers, Marea was exposed to many facets of beauty, from the antique heirlooms in her childhood home to the revered architecture of the South.
In Los Angeles, Marea practiced under acclaimed interior designer Madeline Stuart followed by esteemed Tucker and Marks in San Francisco, both listed in Architectural Digest's prestigious AD 100.