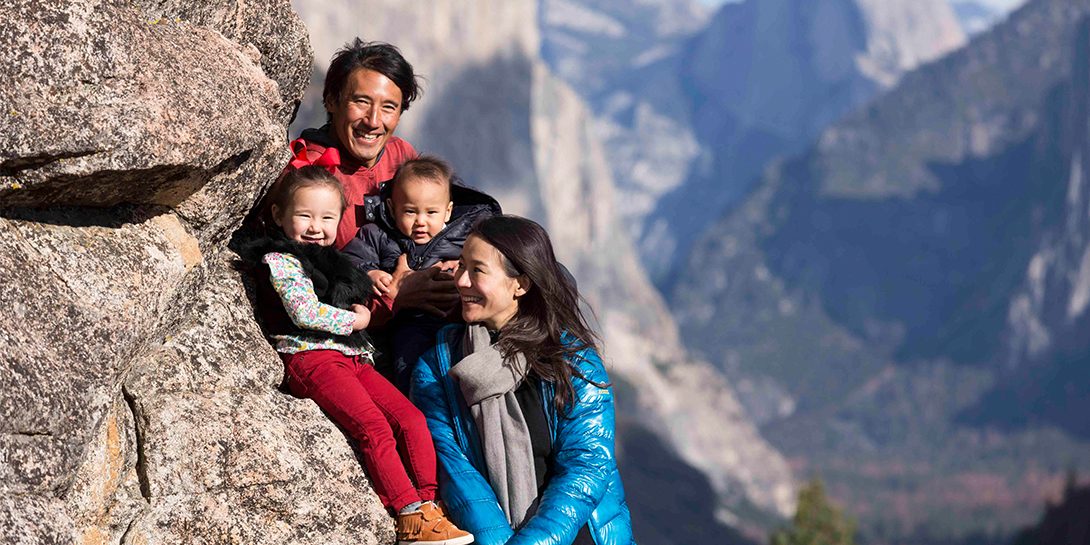 Parental Arts
How to Raise an Adventurer
Whether your child is destined to climb mountains or the corporate ladder, here's how Jimmy Chin, who has skied Mount Everest and summited Mount Meru, is approaching the challenge.
Photography
Courtesy of Jimmy Chin and National Geographic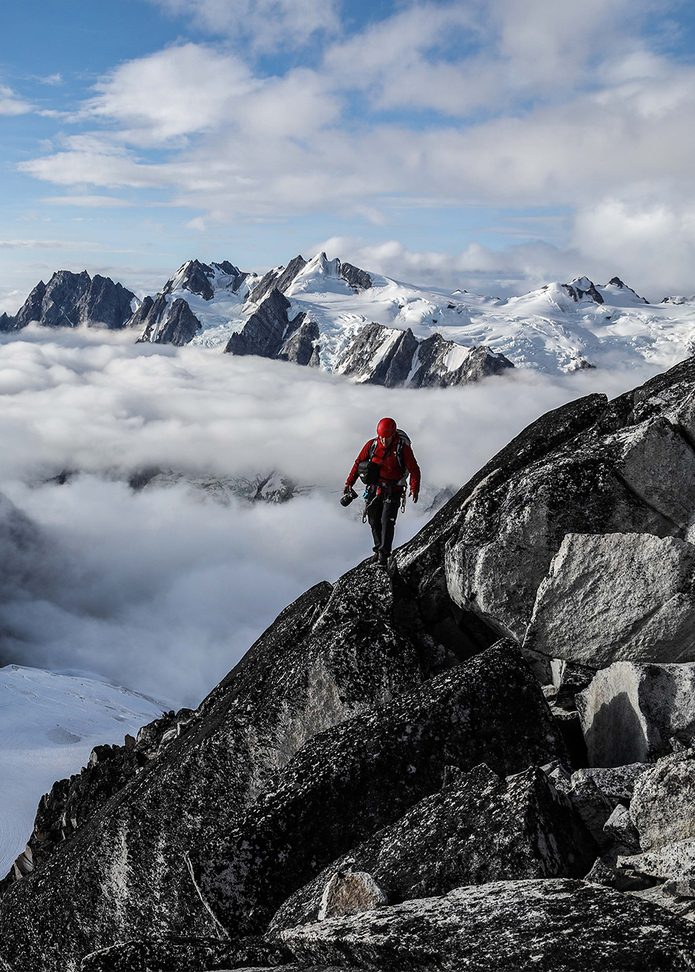 I grew up in Mankato, Minnesota, which was not exactly a hotbed of high-altitude alpinists and adventure photographers. My parents were first-generation Chinese immigrants, who pushed me in academics, the violin, martial arts and competitive swimming. But there was a local spot called Mount Kato where I started skiing when I was 10. I loved everything about going there: being outside, hanging out with my friends, going fast, that there were no rules. Pretty soon being dropped off at Mount Kato became my reward from my parents. Being able to experience that sense of empowerment and freedom really motivated me.

My wife, Chai Vasarhelyi, and I are approaching parenting our children, Marina, 4, and James, 2 and a half, a little differently than my parents. We split our time between Jackson Hole, Wyo., and Manhattan. For our kids, skiing and being outside aren't just rewards – they are part of our lives. We won't pressure our kids to grow up to climb mountains or make films like their dad and mom, but we want them to be passionate about something. We also want them to be adventurous because to us, adventure is not just about exploring the physical realm – adventure is a state of mind. It's an instinct to look further and to look around the corner. One reason we're starting so young with our kids is that as you grow older, your innate sense of adventure is pushed back upon by society, family responsibilities and expectations. Living a full life means being open to exploring and taking risks – no matter what you do.

So, here's how we're trying to instill a sense of adventure in them.
Start young.

Even though I've climbed some of the world's tallest mountains, I started showing my daughter how to climb in Central Park. We go to the climbing gym together, and she has been on skis since she could walk. She recently skied several times from the top of The Tram at Jackson Hole Mountain Resort, which is 4000 feet of vertical, and Jackson's terrain is not exactly moderate. (Okay, that was a #humblebrag.) To her mind, there's no difference between ski school and pre-school. She just thinks it is normal to be on the mountain.

Use books to inspire.

My parents were librarians, and I had a sister who was 6 years older than me, so I was reading a little ahead of my grade. And it was reading that first opened my mind to the notion of adventure. At age 9 or 10, I read "The Hobbit," and it had a huge impact on me. After I finished it, I knew that I wanted to be like Bilbo Baggins and go have an adventure outside of "The Shire," which is what Mankato felt like. Later, "Huckleberry Finn" and his adventure on the Mississippi had a big impact.

Take a hike.

The other day we went for a really beautiful hike outside Jackson Hole. Three miles in up to this big alpine lake. Everyone got in the water. We passed the time by playing word games, stopping to look at flowers and counting to 200 by trading off. We told stories. We made up stories. So long as Marina was engaged, things went surprisingly well. When we got home, I felt as though I talked the entire day. It is a bit like keeping your kids off devices; it is more of an effort but totally worth it. The great thing about a hike is that you don't normally get those long periods of time where you are 100 percent engaged with your children.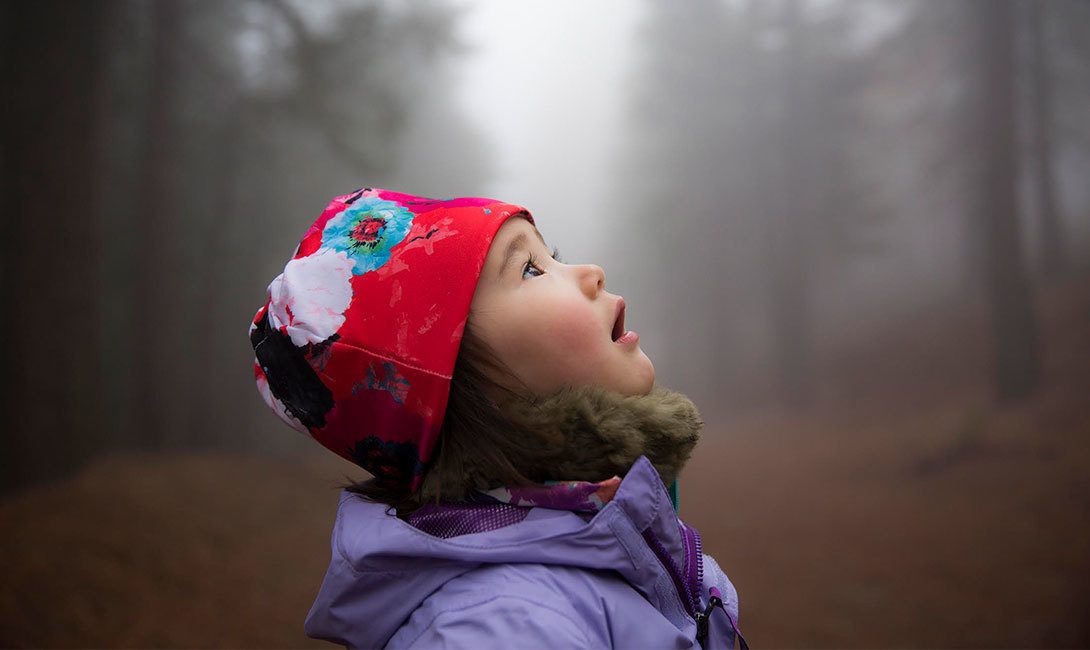 To counter excuses, offer rewards.

We talked to Marina about how you do these things to feel the sense of accomplishment that comes from doing something difficult or trying hard. And then at the end, we just bribed her with candy. We said, "Hey, let's get through this and then we will go get some piece of candy when we get out." A little reward. On a more serious note, it is important to celebrate the success of achieving something challenging.

Road trips are expeditions.

My parents worked at Minnesota State University, so they had the summers off, and we would always do these road trips to national parks. And when I was 12, we went to Glacier National Park and I remember thinking, "Wow, this is what mountain climbers do. They climb these mountains." After my freshman year in college, I took the car and drove to Glacier and spent a summer there waiting tables and scrambling up those peaks. I did that for two summers in a row, and I discovered rock climbing.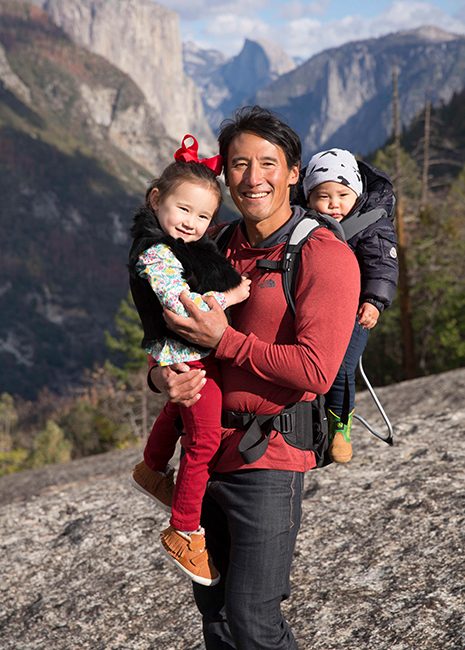 Send them to a NOLS class.

For my niece's 16th birthday and my nephew's upcoming 16th birthday, I bought them each a National Outdoor Leadership School course as a present. When you come out of a NOLS course you know how to camp for the rest of your life. You know how to navigate the wilderness and take care of yourself. On a NOLS course – I taught them when I was in my early 20s – you learn that there are very clear, natural consequences to your decisions, and sometimes that's a hard concept to teach. It is one thing to say to a teenager, "You made a bad decision, so this is going to happen." The concepts might not be as tangible in regular conversation; however, in the wilderness, if you don't tie down your tent, it blows away. When it rains, you get cold and wet. It is a very clear way of teaching kids to make good decisions and to be good leaders. After all, you can't really talk back to the weather.

Teach them about risk.

Marina is still a little young to totally grasp what I do. Right now, she says, "My Daddy climbs mountains." As she and James get older, I want them to understand that there is a lot of calculation in the work I do. The first time Conrad Anker, Renan Ozturk and I climbed Meru, we made the painful decision to turn back within sight of the summit. We knew we might never get another chance. There are some parents who equate adventure with danger. They think what I do is crazy now that I have kids, but that's not exactly the case. A highly tuned sense of adventure teaches you about risk – when it's appropriate and when it's not – and this is one of the conversations I'm looking forward to having with my kids as they grow older.
Jimmy Chin is a climber, alpinist, skier, photographer and filmmaker who has made notable first ascents in the Karakoram, traversed the Chang Tang Plateau in Tibet on foot and skied first descents in the Himalayas. He is one of the few people to ski Mount Everest from the summit. As a photographer, Chin shoots for a wide variety of commercial and editorial clients. His photography has graced the cover of National Geographic, and his documentary, Free Solo, which he co-directed with Chai Vasarhelyi, won the Oscar for best documentary feature at the 91st Academy Awards. Their previous documentary feature Meru is available on iTunes.