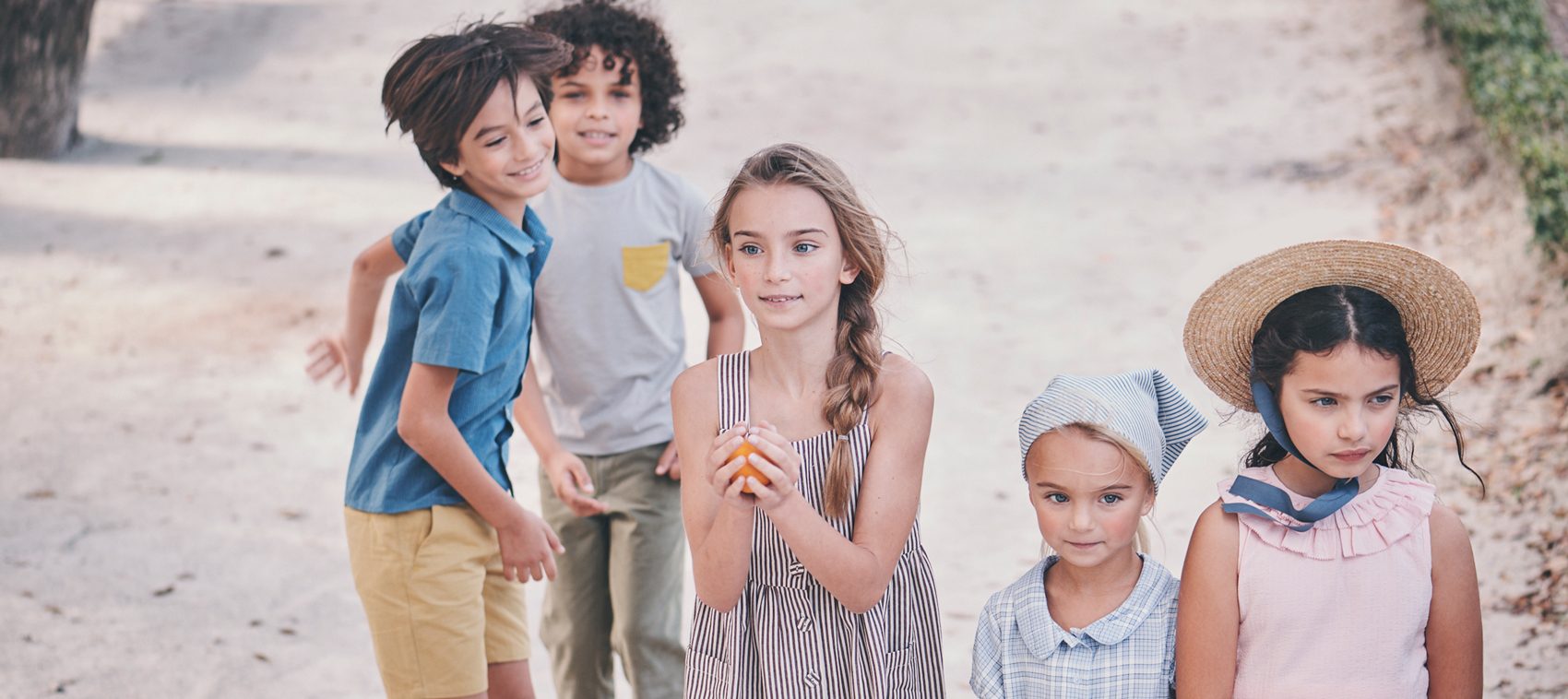 Behind The Seams
Maison Me
When designing the Spring 2020 Maison Me Collection, designer Karolina Petersson—formerly of Celine, Jill Stuart and Theory—thought back to childhood summers spent in the South of France. The result combines the sweetness of long, summer beach days with the unfussy sophistication of a European vacation. Here, we caught up with the designer on her vision for the season, that irresistible palette and how classic pieces that all work together can help to avert disaster when your minis want to dress themselves.
Photography
Franck Malthiery
What was the inspiration behind the Spring collection?

My inspiration for the summer collection was my own childhood summers. In Sweden, where I'm from, you have six weeks summer vacation. I grew up going to Cap-Martin in the South of France for at least three of those weeks with my family. We spent the whole day on the beach only to throw something on to go have lunch. In the evenings we would explore the nearby towns for dinner and there was always ice cream on the boardwalk.

When designing for Spring, I knew I wanted to create easy pieces that kids can throw on going to and from the beach as well as more dressed up pieces for evening that were still light and unfussy enough that they wouldn't mind wearing it after a whole day at the beach. I remember the suntan!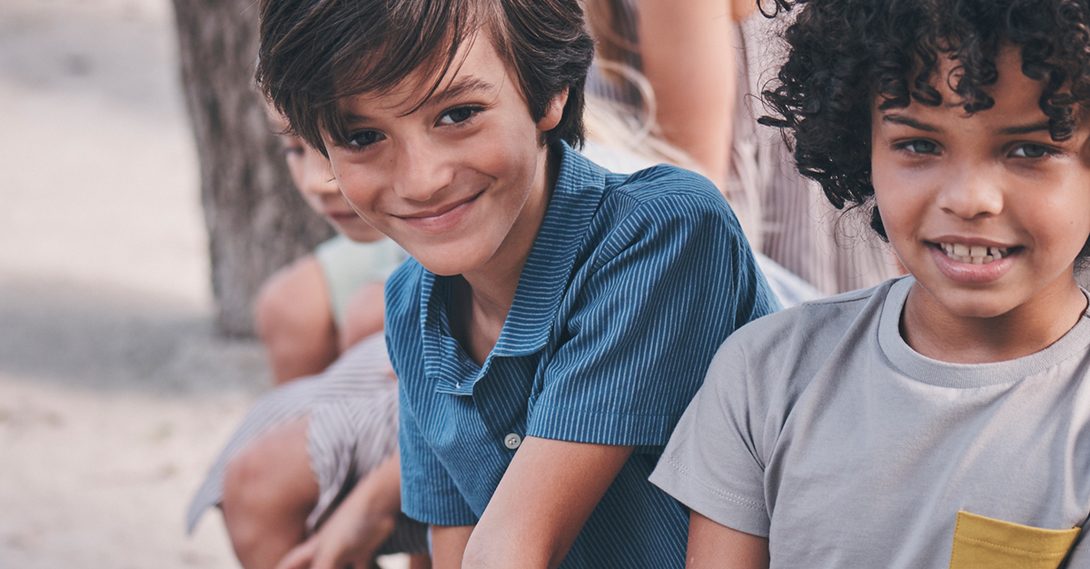 What are a few of your favorite pieces and why?

I have so many favorites!

For girls, I love the Olympia dress in Mocha stripe and the Willow Bow Skirt with the Maisie Ruffle Collar Top. The skirt is so versatile and it looks like a cute update of the inspiration picture.

For boys, it's going to be a one-stop-shop for my son, Leo, this summer! I'm getting him the Oliver Short Sleeve Button Down in Blue Stripe and he's also getting all the Avery Unisex T-shirts—the colour combinations are great! The Liam shorts are coming in great colours too and pair back to both the t-shirts and the button downs. He will love the Squiggles printed ones!

The palette is so distinctive. Can you tell us a bit about that and how it came to be?

Yes, I feel like we have established such a strong Maison Me colour pallete with the more muted shades like Dusty Rose and Powder Blue, the Sage, the Dusty Olive and for Spring we added some brighter summery colours but still kept it very classic. I love it!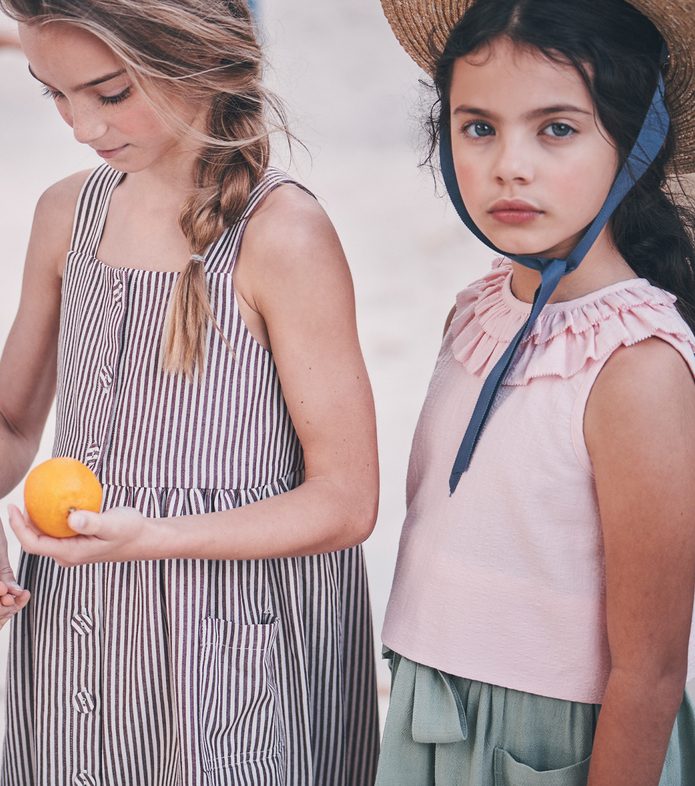 And can you also speak to the ease of the collection? What are some ways that pieces were designed to benefit children specifically?

We've been really concentrated on making unfussy clothes in materials that are not too precious. We wanted to create something comfortable to play in, easy to get on and off, and at the same time pieces that would look put together but in a playful way.

For fabrics, I've picked mostly cotton and cotton blends with an interesting texture or pattern both for durability and because they are easy to care for. For example, we have the Olympia dress in a stripey cotton blend and the boy shirt in a cotton seersucker that won't get wrinkly.

Also, it's important that pretty much everything goes together. A blouse looks super cute with a skirt one day, under a dress the other and with leggings a third, so it's easy for kids to dress themselves without things going horribly wrong!