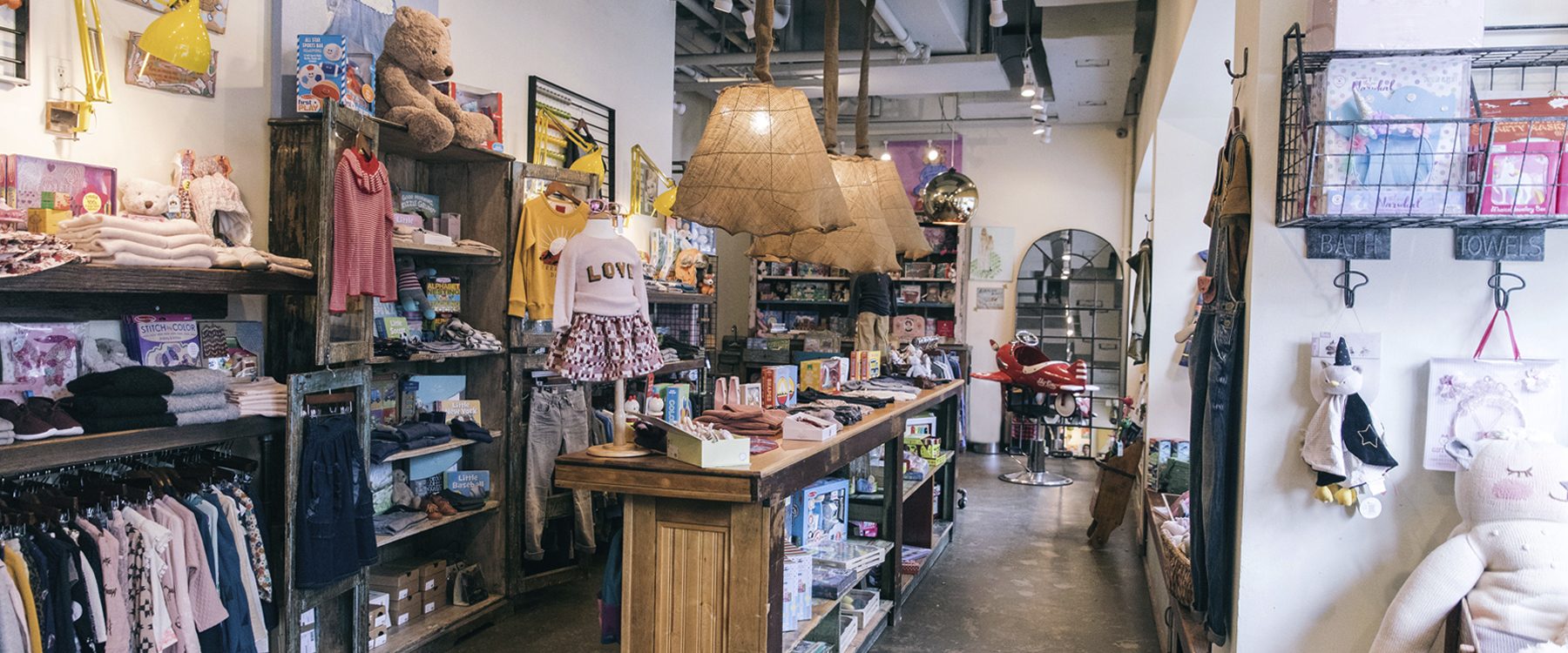 Store Spotlight: My Little Sunshine
Step inside the magical world of My Little Sunshine, the cheery one-stop shop for children's clothes, toys, and haircuts. With treasure troves in New York's Chelsea and TriBeCa neighborhoods, the boutiques are a trusted mainstay for Manhattan parents in the know. Both locations feature zippy haircut stations where aspiring aviators in need of a trim can take flight in shiny red airplanes - all while you stock up on selections from labels like Tocoto Vintage, Stella McCartney, and Morley. Below, we talk to owner Tara Figotin about running her own business, maintaining a healthy work-life balance, and what's in store for 2018.
Written By
Alexandra Willkie Pasanen
Your father owned a successful boutique throughout your childhood – did that inspire your decision to open a boutique of your own?

It's funny, if you'd asked me twenty years ago, I would have said "no way" to ever working in retail! My father's boutique, Beau Brummel, which sold high-end menswear, thrived in Soho for over forty years. At the time, it was one of the only men's specialty boutiques in the city, carrying labels like Ralph Lauren and Hugo Boss. He was a total pioneer. And although I really grew up in the retail business, I didn't think I wanted it for myself.

What changed?

After college, I went into PR & Merchandising for women's fashion. I then transitioned to working with my husband in the entertainment business for a number of years. We were living in Chelsea at the time, which was a very different place 15 years ago, and after having out first child, Kai, I realized the neighborhood was in need of a great kid's boutique. It was impossible to find high quality, stylish clothing for Kai and gifts for his friends. That's how the seed was planted.

Is there a story behind the name of the boutique?

"You are My Sunshine" was the song I sang to Kai every night after he was born – it seemed like the right name for this boutique that was really inspired by his birth. Plus, it's a song every parent and every child knows.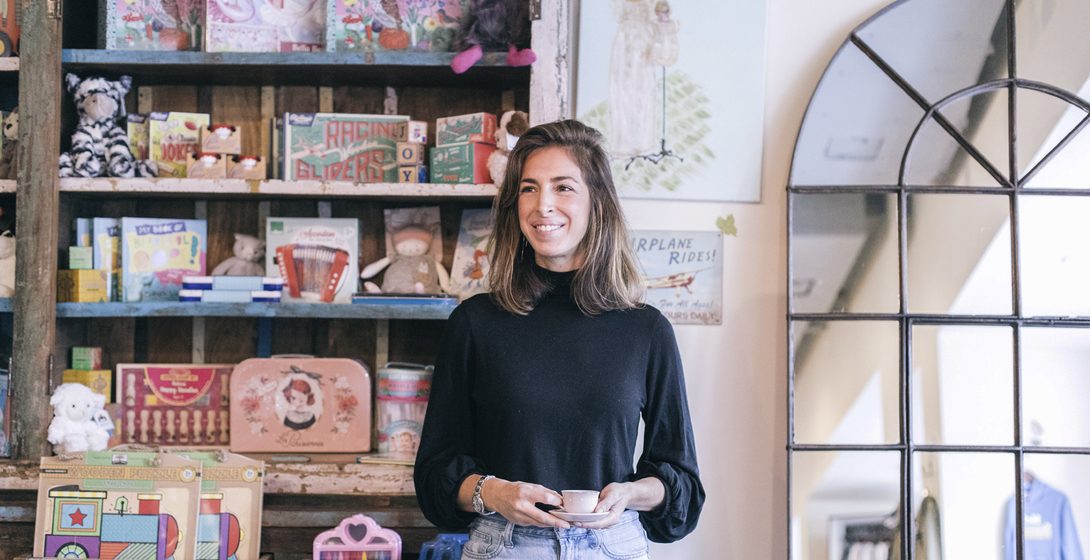 You opened the first storefront in Chelsea in 2010, and Tribeca followed three years later. What was your goal as you built the original concept? And how did haircuts fit in?

My priority was not just to offer the best product assortment, but to make the atmosphere warm and inviting. I'm especially cognizant of offering a variety of price points, and really believe that style doesn't have to cost a lot of money. Our staff is tight knit, and it shows. We have fun working together and with our clients. The idea to double as a hair salon also stemmed out of that idea of comfort and fun. When we opened, there weren't many salons offering just children's haircuts, and those that were around felt like a factory floor: in and out, no discussion, and quite a lot of stress! At My Little Sunshine, we encourage conversation between the stylist and child (no electronics allowed!), we take our time, and the experience is really great for parents as well as the children who leave here with a smile on their face.

What has been the most challenging part of being a small business owner?

Being a business owner is a 24/7 job. One thing you have to learn in order to be successful is how to have a good work-life balance. At first that is really tough, because you need to put in your time in order for the company to succeed. That said, I went into this business knowing that my children were my main priority. You have your entire life to succeed at your career, but you only have one opportunity to raise your kids. I remind myself of that constantly. Lucky for me, having a great team allows me to be successful both at work and at home.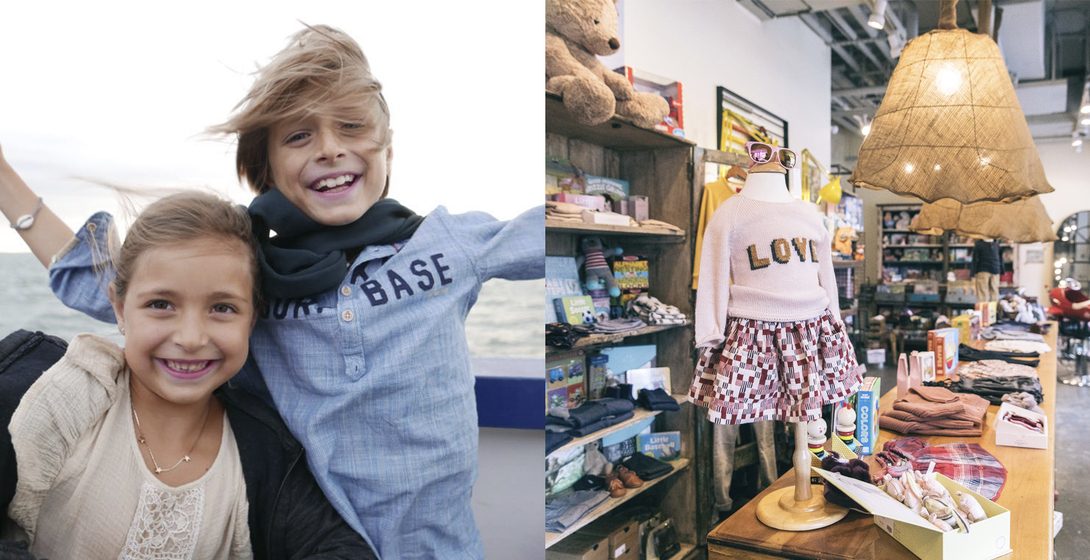 What are some of your favorite brands in the store at the moment?

I don't like to pick favorites! Every season brings different, exciting product. My team and I are like kids in a candy store opening up each delivery. I do, however, have a soft spot for baby clothing. Any item that comes in a tiny size makes me smile. Classics from labels like Tocoto Vintage and Morley are also some of my favorites to buy and sell. I adore Munsterkids for boys. And we've been carrying Blu Pony Vintage and Tane Organics from Day 1 - we are super loyal to both brands as we have a lot of history together. At the end of the day though, my absolute favorite thing to sell is anything that makes the kids happy.

What can we expect from My Little Sunshine in 2018?

The year is off to a great start. I love the SS18 collections that are coming in. Kid's fashion tends to follow womenswear; this season it's gorgeous muted colors - soft beiges, mustards, pinks, and blues. We have some great 'pajama-dressing' styles too, including some fun tracksuits.

On a personal note, I'm turning 40 this year! It really feels like an amazing milestone and I can honestly say I've never felt better. I'm incredibly lucky to have had some great years behind me and am looking forward to all that this new decade will bring. One thing I want to do more of? My hobby: salsa dancing!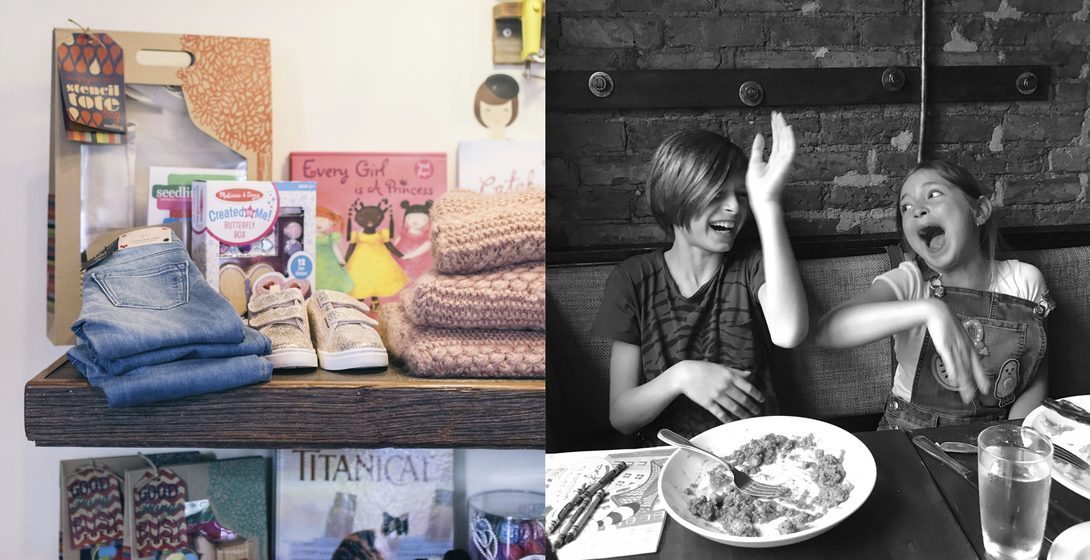 TO TOP