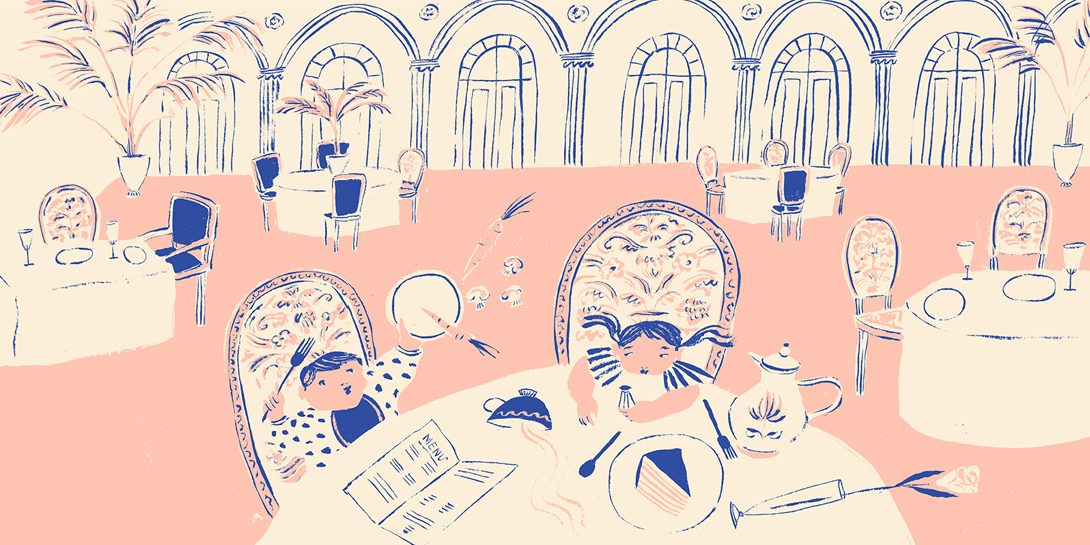 Parent-ology
How to Raise a Restaurant-Ready Kid
by Adam Platt, New York Magazine restaurant critic

If you're a cowboy in Wyoming, you want to put your kid on the horse as soon as possible. As a New Yorker and a professional glutton, I felt it was my sacred duty to expose our two daughters to the restaurant scene as early as possible. Not so early that they hurt themselves or other people but early enough so that they breathe in this unique aspect of city life just as they breathe in the clean, leafy air of Central Park … or that particular, musty terroir of the New York subway. Our daughters Penelope and Jane, 15 and 18 now, have their own palettes and personalities (one refined, the other a ramen aficionada). But for those parents who are still a part of the pasta-con-butter set, allow me to offer up some advice on transitioning from the high chair to haute cuisine.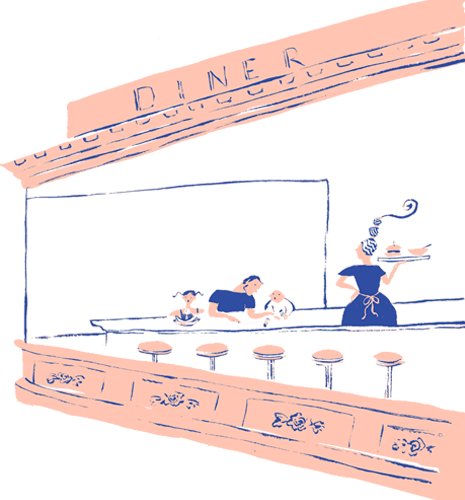 Start at the Diner
These are easy and affordable places to be a regular. Getting in the habit of eating out regularly is the first step in raising a diner-outer. Diners have other pluses: There's something for everyone on the menu, especially burgers and fries. The food arrives quickly and you can get it at any hour of the day or night. If it's a popular joint, the whole neighborhood in all its quirky splendor will come through the doors and children will just be part of life's rich pageant to the staff. At Joe Jr.'s, our long-gone and much-mourned local diner in Greenwich Village, the movie director John Waters was often at the counter dressed in his neatly pressed suits sipping coffee in a fastidious, mannered way. Isaac Mizrahi, too, was a regular during his pre-TV days. Our kids slurping chicken soup barely raised an eyebrow.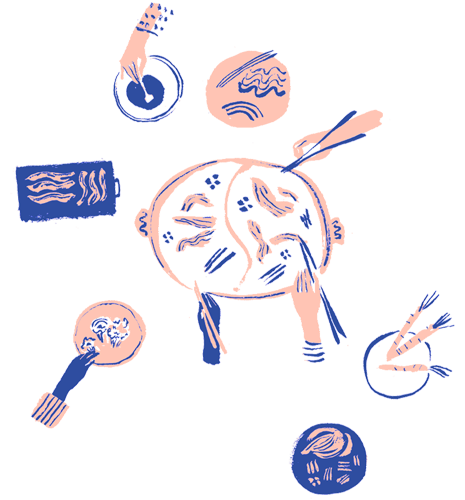 Distraction Is Your Ally
As a stunt for a story, I once took a gaggle of five-year-olds to Le Cirque. It was there that I realized crayons and paper are the Kryptonite of the children's restaurant world: invaluable tools that render even the most obnoxiously empowered 5-year-old momentarily passive and mute. Communal participatory meals are also excellent time-tested ways to keep kids engaged with what they're eating, whether it's Mongolian hot pot, Korean BBQ, Japanese shabu-shabu or shared ice cream sundaes. How else do you explain the enduring success of Benihana?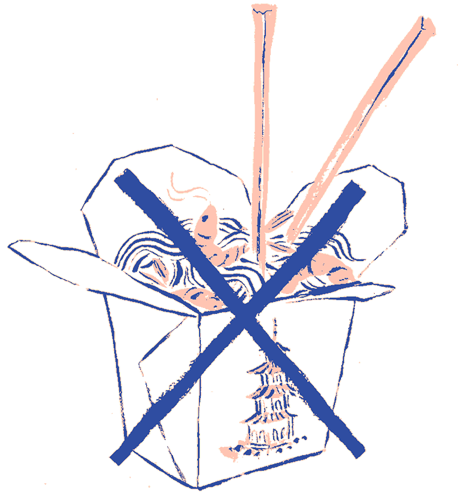 Only Order Takeout Once a Week
Takeout is a siren song for busy, big-city families but try your best to regulate the steady flow of pizzas, warmed-over Seamless souvlaki and soggy cartons of Chinese grub. The old favorites like General Tso's Chicken have flourished in the city's carry-out culture because they're indestructible and can survive being delivered in a carton on the back of the bike; however, most dishes (and even cuisines) need to be eaten at a restaurant within minutes of being prepared. Also, if you rely on it, you're never cooking for yourself or going out. That makes two missed opportunities to develop a palette or broaden a little someone's horizons.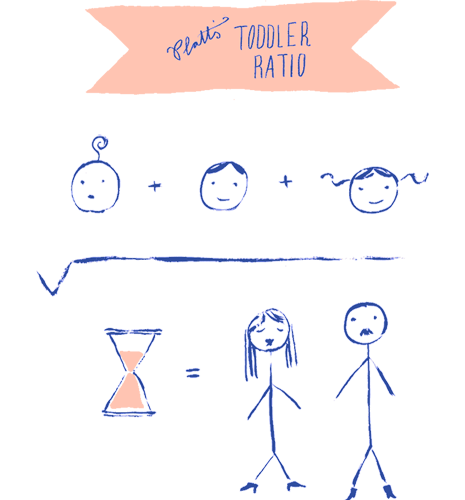 Learn Professor Platt's Toddler Ratio
For every child five-and-under in your party, subtract six minutes from optimal dining time. If your fantasy of a leisurely restaurant experience runs an hour and you have three young children in tow, you need to be in and out in 42 minutes. If it goes longer than that, you're flirting with a China Syndrome-worthy meltdown. Tactical decisions need to be made, i.e., "Please bring our appetizers with our main courses." One gloss to the theory is this: When dining in larger groups, like a kindergarten outing, things tend to go smoothly if one parent is appointed the bad cop and disciplinarian.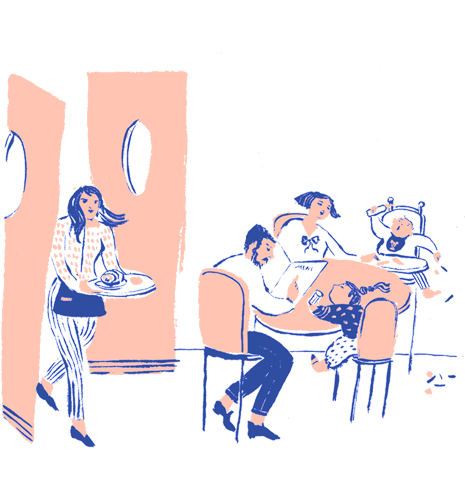 Yes, I Really Do Want to Be Seated in Siberia
At grander establishments, the table by the swinging kitchen door—where unfortunate tourist families from the hinterlands are often banished—is your friend. When dining with young kids, especially lots of them, look for places where no one can hear you scream.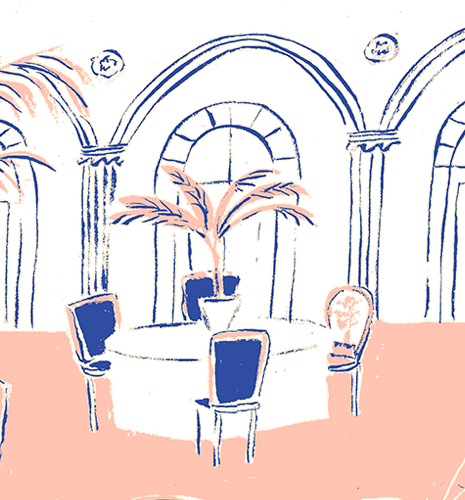 This Too Shall Pass
As in the refined worlds of art and theater, exposure to the culture of restaurants at a young age is key. So hang in there. Glasses will break. Waiters will frown. And certain grumpy diners will glower sternly from distant tables. But before you know it, your children will be busily Instagramming their soup dumplings and debating the merits of the deckle pastrami at Katz's and The Second Avenue Deli the way little foodies are supposed to do. You might even find yourself, like I do now and then, fielding questions like, "Hey Dad, I've heard this Le Bernardin place is decent. When are we going?"
Adam Platt is the restaurant critic for New York Magazine. Follow him on Twitter @plattpants.