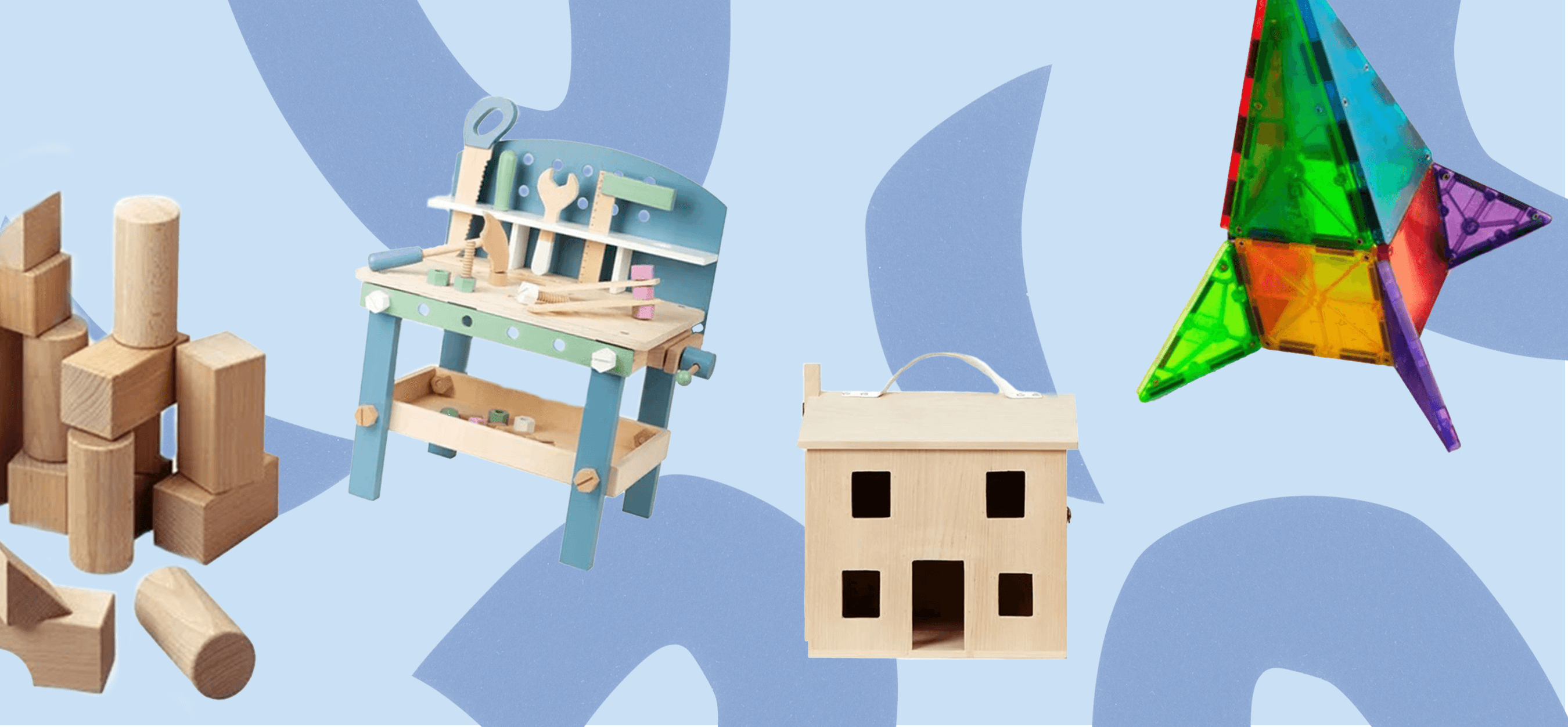 Gift Guides
Top Educational Toys for Kids
Looking for toys that can do both? According to educators, these are the best educational toys for kids and toddlers that help them develop literacy, social, and STEM skills through play.
Written By

Kellie B. Gormly
Elementary educators like to make learning fun for the little ones. Likewise, you can buy the best educational toys for your kids that sneak in a lesson while they play, and they will have a blast with it.
"The 'genius of play' is that it helps kids learn while having fun, which is the best and most natural way of learning," says Anna Yudina. She is the Director, Marketing Initiatives for , an organization that promotes the importance of play for children. "When children play, they are actively engaged and are using their imagination and critical thinking to find solutions to any problems that may arise during play."
Kids who get antsy sitting in a classroom will be happy to hear this: A recent review of 17 studies found that  than from direct instruction. This is a great reason to prioritize toy and play time both at school and at home and invest in the best educational toys, Yudina says.
"Toys are more than just fun," Yudina says. "Numerous studies show that playing with toys helps kids learn a variety of important skills."
For example,  – the ability to understand and relate to another person's feelings. Puzzles have been linked to the development of spatial skills, while imaginative pretend play is .
The best educational toys come in many different categories that teach skills in specific areas. Some stimulate creativity and building skills, while others teach problem-solving skills. Others encourage imagination with pretend play, while other educational toys help develop movement skills. One specific niche category that can that is gaining popularity is which encourage interest in science, technology, engineering, arts, and mathematics.
We have put together a list of some of the best educational toys ahead.
Dramatic & Pretend Play Toys
● Since playing with dolls can teach children social skills, we love the , a lightweight dollhouse for young children that can be carried and moved easily. The Miniland Baby Doll collection offers dolls of different ra ces and traits.
● Kids love to fantasize about what they will be when they grow up. Let them explore fantasy careers with toys like the and the
● Give your kid a cool costume that lets them play make-believe and adopt a character identity with items like the or the The benefits of pretend play are real –– it improves language skills as kids gives them a chance to experiment with words along with problem solving skills and cooperation.
Math Toys
● Kids love to use beads to make cute jewelry. With the beading and lacing kits young children can hone skills in counting, sorting, sequencing, and pattern recognition. The possibilities are endless for open-ended creative play.
● If you have a curious toddler, check out the set. With the pastel-colored set, children use cups with corresponding-color balls and a wooden scooper to make counting fun and look cute.
● It's never too early to teach basic money skills. With the , kids can use play paper and coin money to learn about different cash denominations, and sort them into a mock register.
Literacy Toys
● Even as young children learn their primary language, studies show that their spongelike brains can effectively absorb another language at the same time. You can teach your child elementary Spanish with the
● Little kids learning the alphabet will have fun playing letter recognition games (like sorting by letter, matching uppercase and lowercase letters, and making Alphabet Soup) and spelling out simple words with the brightly colored and Each set has 154 pieces.
Building & Construction Play
● Simple wooden blocks can teach kids basic geometrical shapes and spatial reasoning. This 26-piece is the perfect first set for your little builder.
● And then, there are the good, classic LEGO building pieces we ourselves enjoyed as kids. Every parent and teacher who contributed ideas mentioned LEGOs. As simple as they are, and as irritating as it is to step on a stray LEGO on the floor, these plastic pieces teach children the simplest building and engineering skills and stimulate their imagination. Keep them off the floor in stored away in KidKraft's Building Bricks Play N Store Table. Editor's Note: At Maisonette we also love eco-friendly BiOBUDDi blocks as they're recyclable and bio-based.
Toys for Problem-Solving Play
● Learning to take numerous jagged pieces and assemble them into a puzzle teaches great skills to solve problems. Check out the cool fish-themed like the Within the Sea 48 Piece Giant Puzzle and the Big Cats 20 Piece Puzzle.
● Give your child an exploratory work station for your child with workbenches like and the .
● Science kits can provide hours of fun and stimulating play. Check out the kits from Yellow Scope where kids can explore the amazing and invisible power of magnets.
Toys for Maker & Creative Play
● Kids get so excited and absorbed in Magna-Tiles, which uses magnets to stick together and create shapes the kids invent. Try collections like the and the
● Kids love the same play dough we loved when we were little. Let them make their own with .
● You can't go wrong with a good arts and crafts kit. Try the and natural beeswax crayons from Honeysticks Originals to stock the craft cabinet.